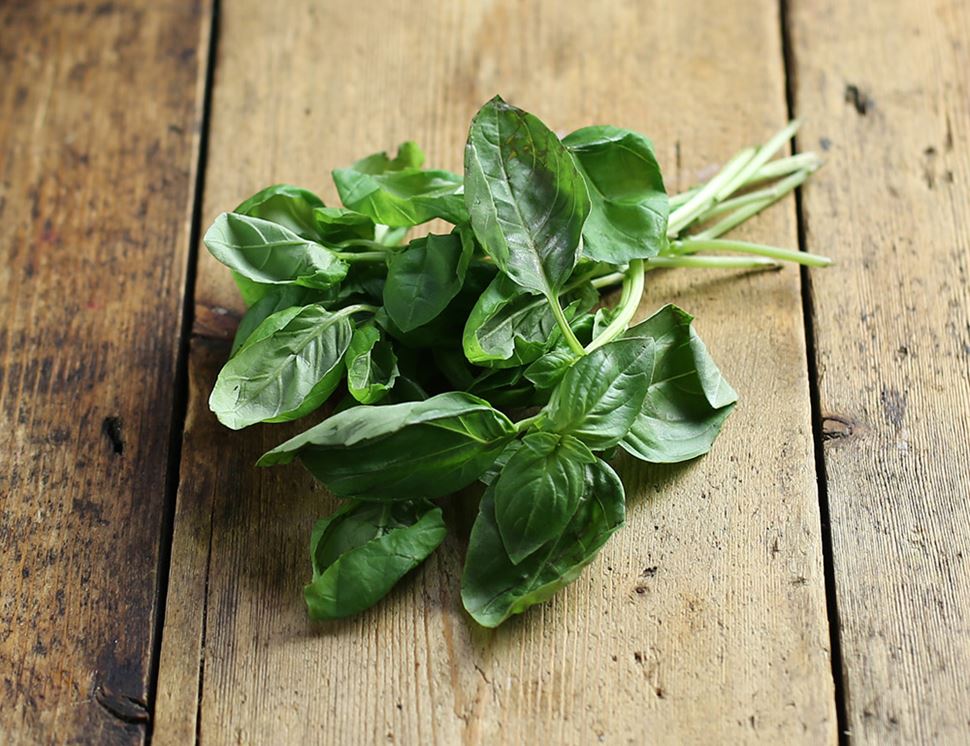 Organic basil. We all know it. We all love it. Beautifully aromatic and fresh, this lovely herb makes an appearance in many an Italian and Middle Eastern dish. It loves olive oil, garlic, balsamic, fruit and veg from your box, and lots more besides.

Country of Origin - UK
Class - Minimum Class 2
Simon Weir, of Turf Croft Herbs, grows most of our herbs, in a small farm in the New Forest. He has been growing herbs for nearly 30 years now, and has always shied away from using chemicals and pesticides. However, since there was little interest in organic herbs until recently, it was only a few years ago that he applied for organic certification; he just sold his herbs as conventional produce. Recent interest in organic growing means Simon has changed few of his growing techniques, but they have finally been given the appreciation they deserve.

During the winter season, we source some of our herbs from a family-run farm set up by Francesco Barduca in 1977 on the outskirts of Borgoricco in Italy. Francesco Barduca has always combined a love for the soil with an awareness of the need for environmental protection.
Abel & Cole handles celery, celeriac and nuts on site. Due to our packing process and re-use of boxes there is a risk of cross-contamination from these, and all other allergens.
Basil combines very well with tomato, wine, egg and cheese but especially with garlic. It's also excellent added to any soup, sauce, salad or pasta dish. Keep wrapped up in a plastic bag, in your fridge. This will retain moisture and keep it fresh for you.
Turn it into one of these