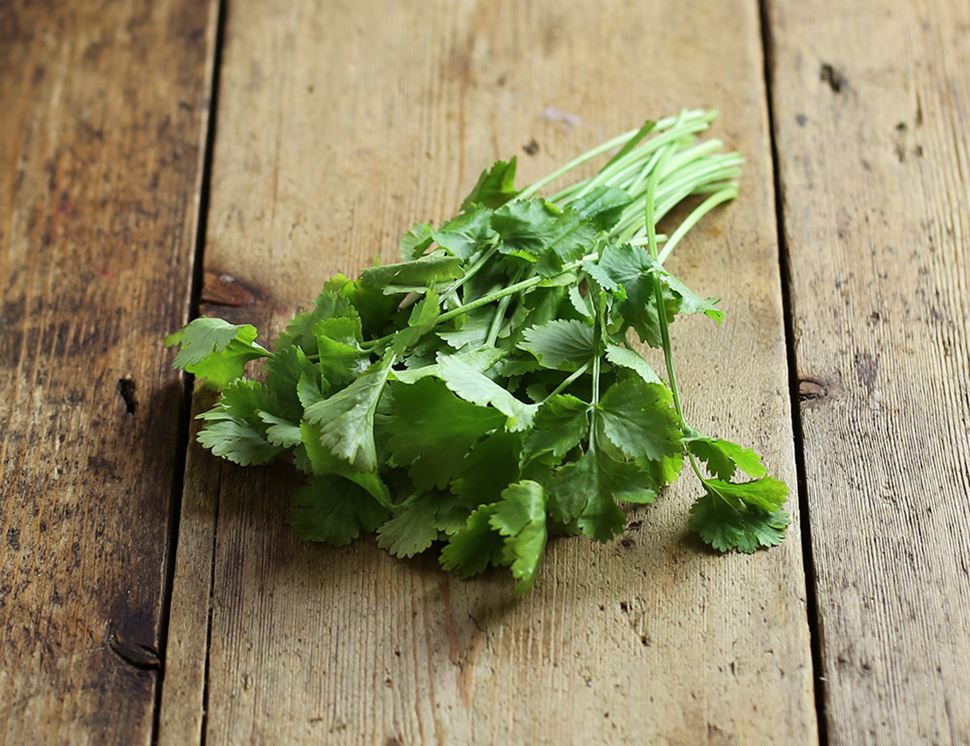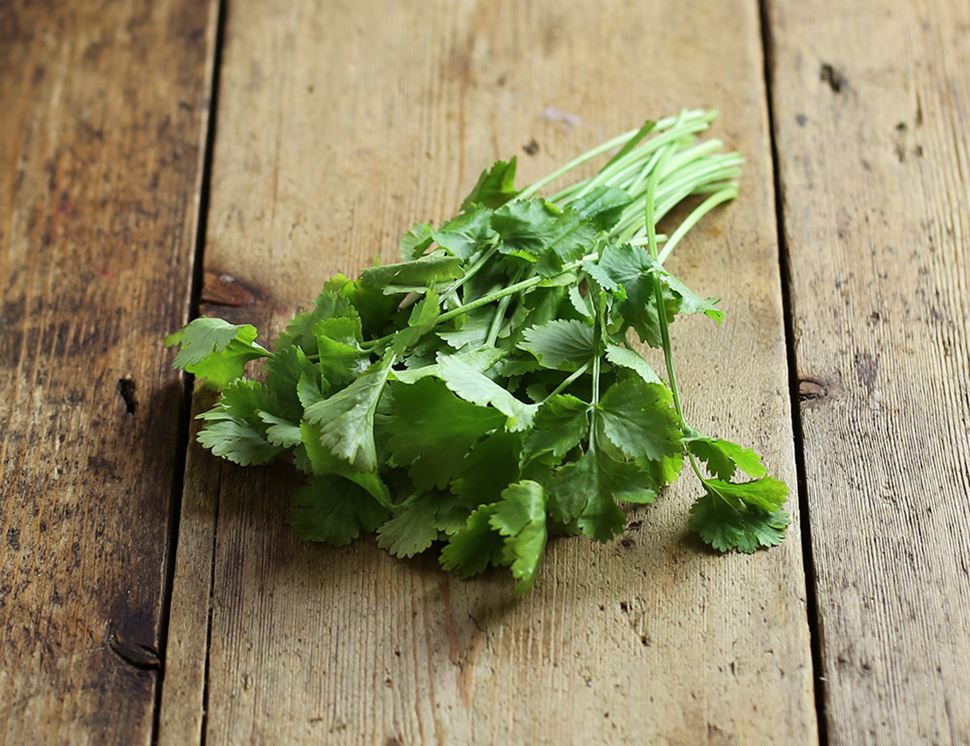 Coriander leaves with their strong citrus flavour sing to Middle Eastern, Asian, and Latin American cuisine. Give them the chop and use as a garnish or in chutney, salsa, and guacamole. Country of Origin - UK Class - Minimum Class 2
Simon Weir, of Turfcroft Farm, grows most of our herbs, in a small farm in the New Forest. He has been growing herbs for nearly 30 years now, and has always shied away from using chemicals and pesticides.

During the winter season, we source some of our herbs from a family-run farm set up by Francesco Barduca in 1977 on the outskirts of Borgoricco in Italy. Francesco Barduca has always combined a love for the soil with an awareness of the need for environmental protection.
Coriander is an extremely versatile herb, with a distinctive, spicy flavour. Add chopped leaves to curries, stews, soups, salad and sauces. Also great for Indian and Thai cooking. Keep wrapped up in a plastic bag, in your fridge. This will retain moisture and keep it fresh for you.
Turn it into one of these
You might also like to try...