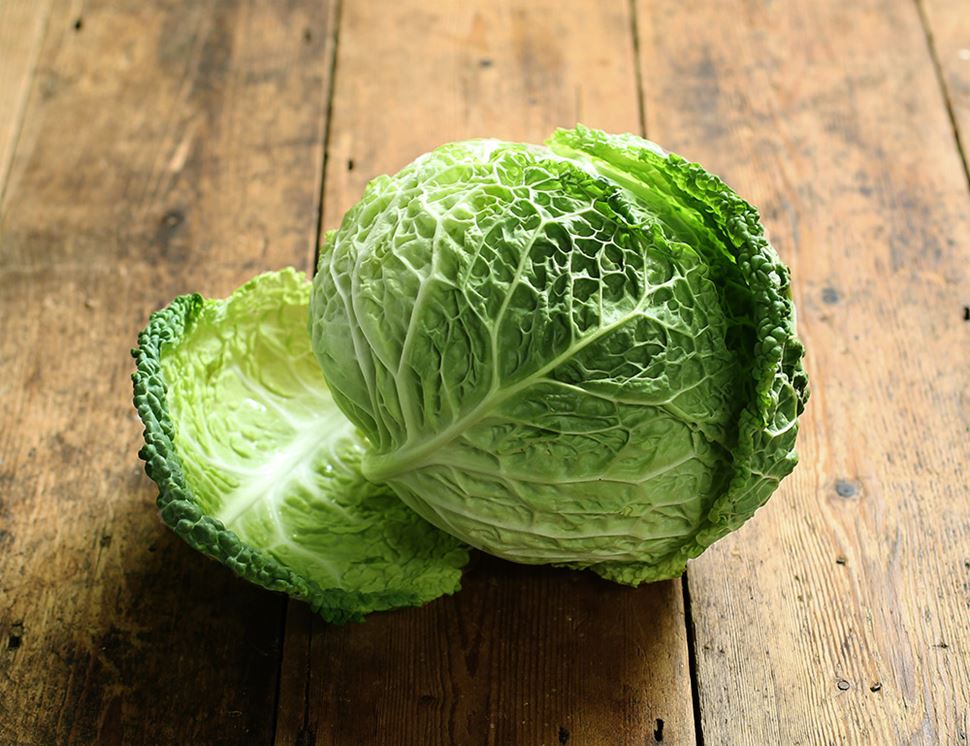 When you eat organic, you get to see (and taste) all the variety the seasons bring. We're blessed with brassica of all shapes and sizes throughout the winter from the classic Savoy to the magnificent January King. We've called on veggie-farming veterans, Organic Dan and Colin Andrews for a rotating selection of all their most luscious, crispy-leafed cabbages throughout the winter season. Order yours for a fresh taste of what's in the field, brought right to your door.

Country of Origin: UK
Our winter cabbages come from Colin Andrews from Broadward Hall Farm in Herefordshire. He grows all sort of veg for us throughout the year, and says, "You can't beat a good cabbage." Quite right, and Colin's are fantastic.

Our winter cabbages are also grown by Staples Vegetables. The family began farming in the 1950s, growing brassicas in the rich, silty soil of the Lincolnshire fens, to supply quality cauliflowers, spring greens, cabbages and Brussels sprouts. The family still farms at the same site in Lincolnshire, as well as Suffolk and the Isle of Wight.
Abel & Cole handles celery, celeriac and nuts on site. Due to our packing process and re-use of boxes there is a risk of cross-contamination from these, and all other allergens.
Almost all of the cabbage can be used, although the outer leaves can be peeled off if they are thick and tough. Slice the cabbage and remove the thick stem from the centre. Rinse the cabbage once sliced. For salads you should chop or tear the cabbage and use raw. To cook, just boil or steam the separated leaves for 8-10 minutes. Cabbage should be used quickly before it toughens. Store it, wrapped, in the bottom of your fridge.
Remember to wash all fruits & veggies before eating.
Turn it into one of these
You might also like to try...