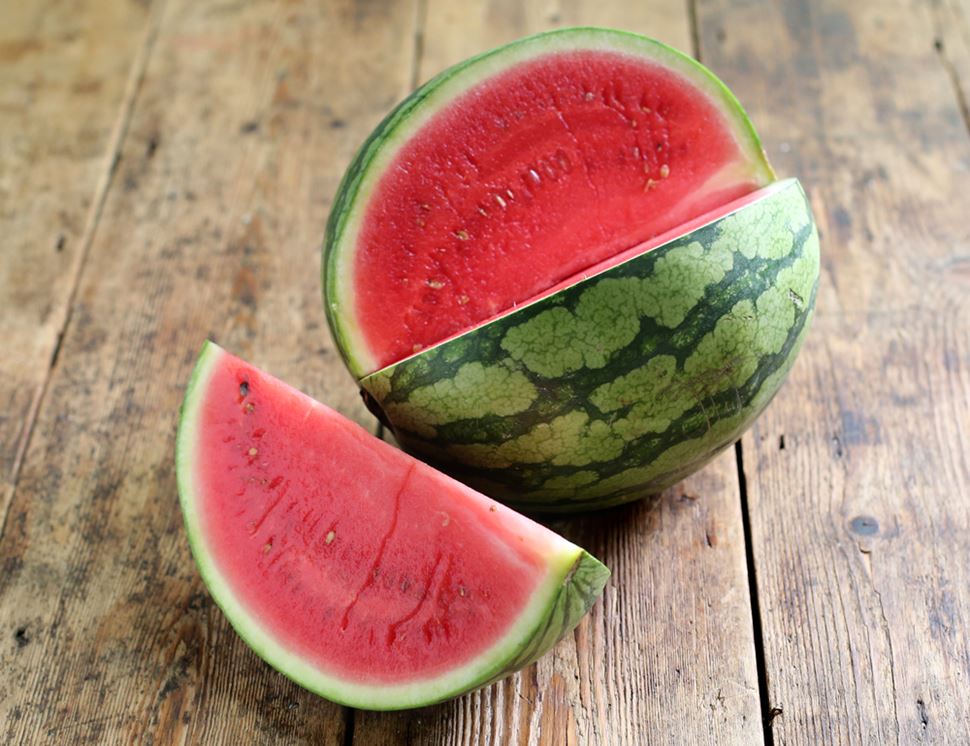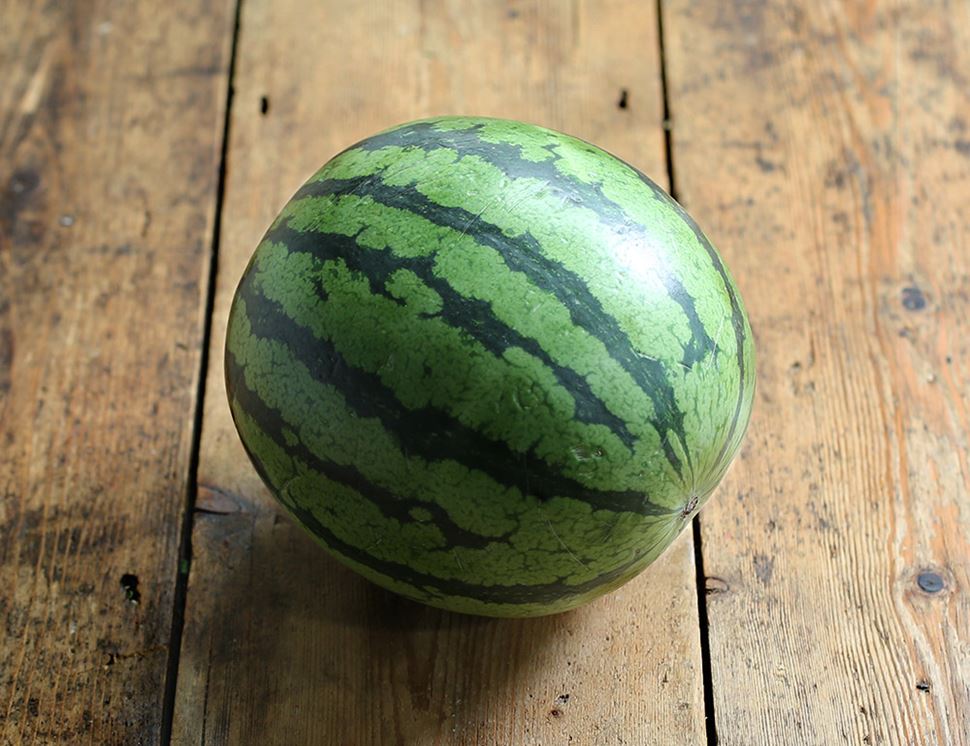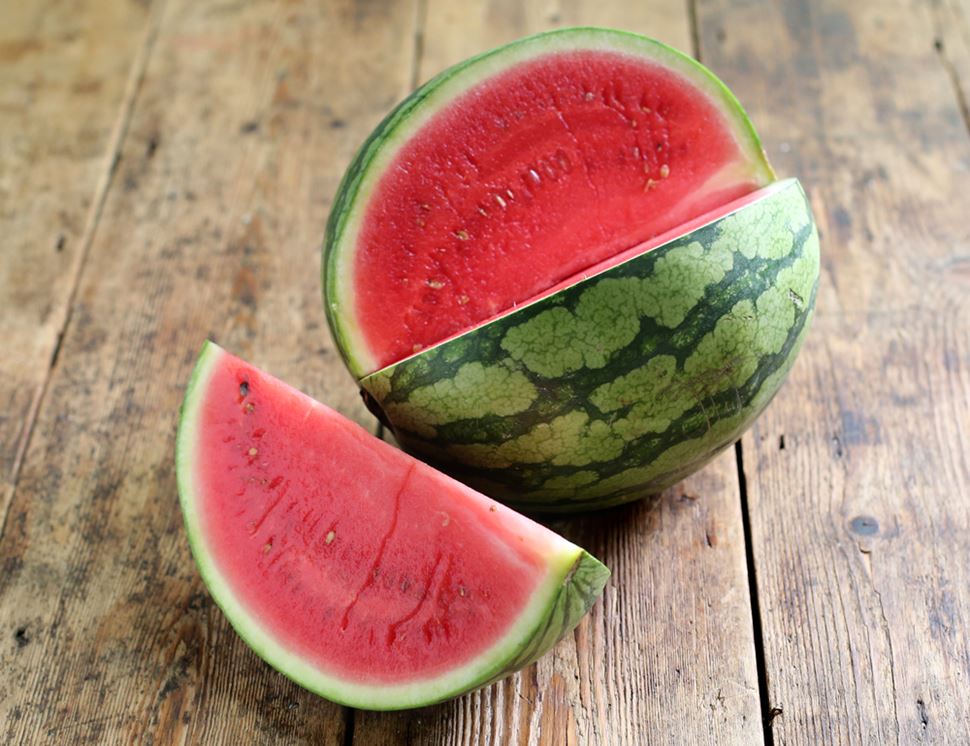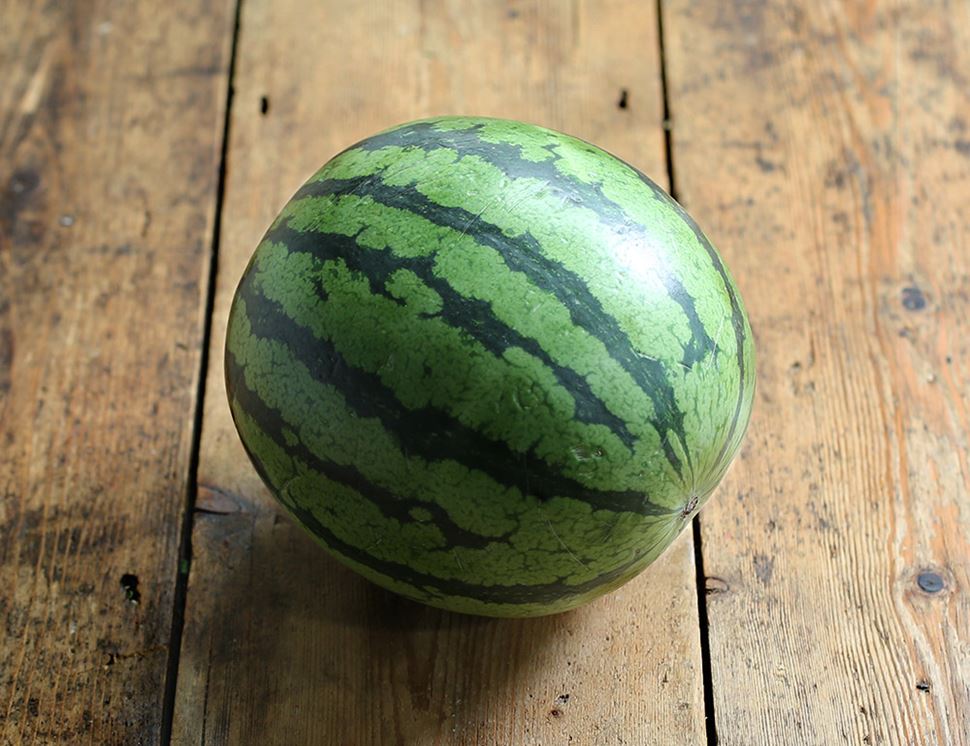 Mini Watermelon, Organic (1kg approx.)
Is there anything more refreshing than organic watermelon on a hot Summer's day? A picnic's only complete when you throw watermelon into the mix. Crunchy and beautifully sweet, and conveniently mini.
Country of Origin - Spain
Class - Minimum Class 2
The Gimenez brothers grow our mini watermelons in the Almeria region of southern Spain. The warm sunny climate, good soil and lack of frost provide the perfect conditions for the fruit as well as what we call the ratatouille vegetables - peppers, tomatoes, aubergines and courgettes. Jose and his brother Miguel have a great deal of growing experience and are known as aubergine experts within organic circles, so much so, they regularly offer help and advice to other organic growers.
The skin of a melon is never eaten, however it is strong enough to act as a support to the flesh while you eat it. It is easiest to deal with if you slice half way down the melon, lengthways. Then cut off a wedge and dig in! The flesh can also be cut away from the skin and used in fruit salads. Melon should be kept in a cool place, although until it has been cut open the moisture loss should be minimal. Once you have taken a few slices out of it, keep it in a plastic covering in your fridge.
Turn it into one of these
You might also like to try...