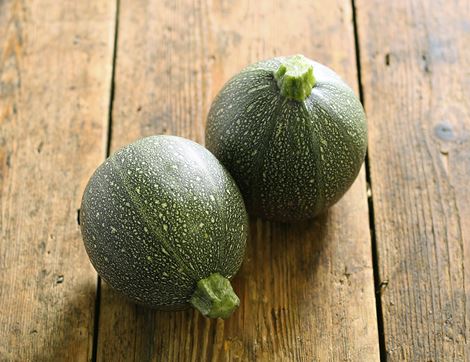 Round Courgettes, Organic (2 pieces)
Organic round courgettes are quite the brilliant vegetable, as versatile as they are tasty. You can slice it and add it to curries or stir-fries but we'd also recommend trying it stuffed. As it is round shaped, a perfect filling would be couscous or rice with a generous topping of cheese, particularly our gorgeous Greek feta.
Origin - UK
Class - Minimum Class 2
Jeremy Helme's Pool Hullock farm is just on the Welsh border, by the village of Llandinabo. It's a little family farm, where Jeremy also grows our more weird and wonderful things (including fennel, squash and Jerusalem artichokes).
Young courgettes can be eaten, raw, in salads, simply rinse and the slice. Older courgettes will require cooking. Depending on your preference you may like to peel them as well as discarding both ends. You can then either boil or steam, until they are soft. You may also want to fry this vegetable as they make delicious fritters. To avoid them soaking up fat, you can salt them first. Courgettes should be kept in the fridge. Younger courgettes should be wrapped to keep soft, whereas more mature courgettes will have a tougher skin and should be fine left loose.
Turn it into one of these
You might also like to try...