Veggie Haggis
4-8 people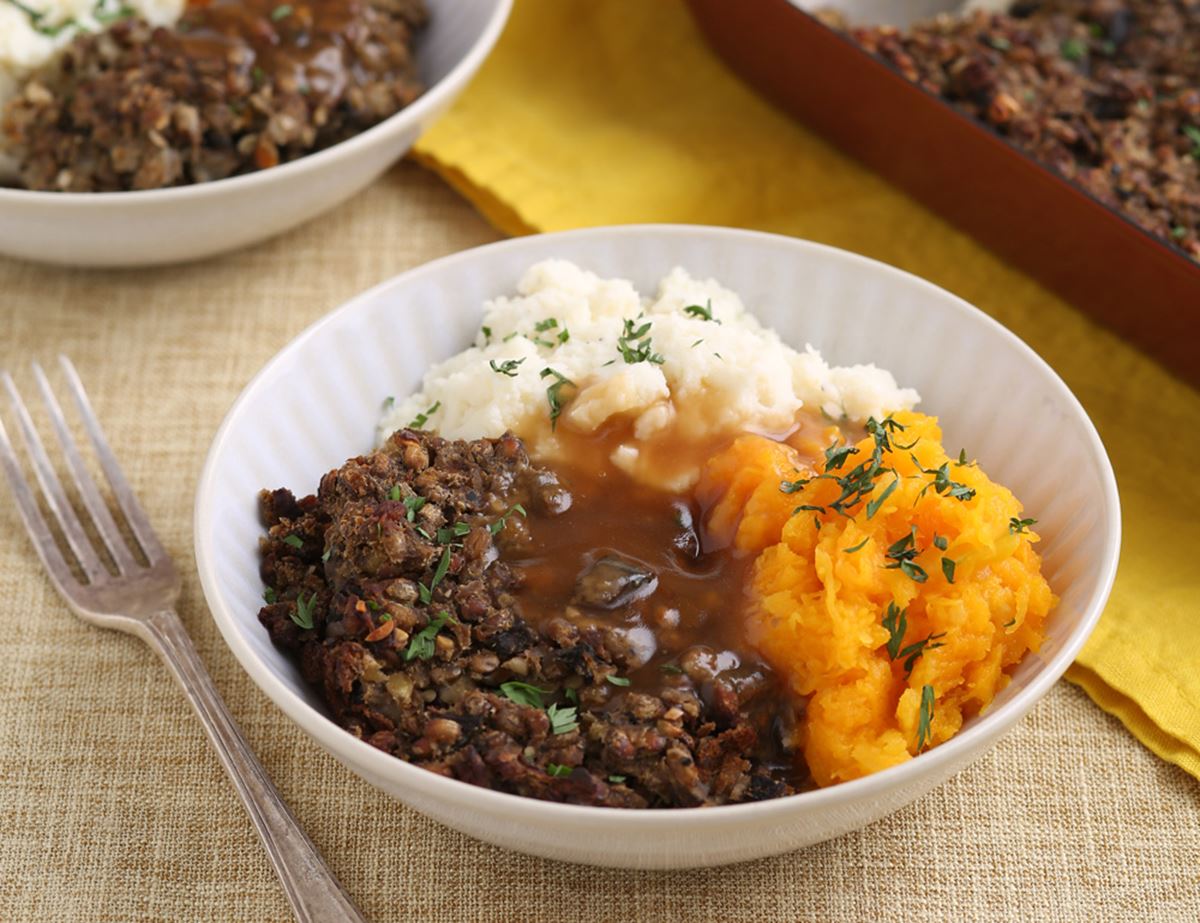 Haggis is a classic Scottish dish and this vegan-friendly version ensures everyone can join in with the feast. Made with a mix of tender lentils, hearty pearl barley and savoury mushrooms, all spiced with the traditional white pepper and nutmeg, this veggie haggis will do your table proud – whether it's Burns Night, St Andrew's Day or you're simply enjoying it as a weekend treat. Serve with bashed neeps (swede) and tatties, and a generous dram of whisky to toast it.
Ingredients
1 large onion
1 large carrot
200g portobello mushrooms
150g dark speckled lentils
100g dried red lentils
150g pearl barley
1.2 ltrs hot vegetable stock
2 bay leaves
½-1 tsp ground white pepper
¼-½ nutmeg
1 tbsp worcester sauce
30g sunflower seeds
Bashed neeps & tatties, steamed greens, and whisky, to serve
Prep: 20 mins | Cook: 1 hr 25 mins

Method
1.
Peel and finely chop the onion. Peel and coarsely grate the carrot. Place a large, deep frying pan on a medium heat and add 2 tbsp olive oil. Add the veg, season with a pinch of salt and cook gently for 8 mins till glossy and starting to soften, stirring regularly.
2.
While the veg cook, finely chop the mushrooms. When the onion and carrot have cooked for 8 mins, add the mushrooms to the pan and cook them for 5 mins till softened.
3.
Tip the dark speckled lentils, red lentils and pearl barley into the pan and stir well to mix. Pour in 1.2 ltrs hot vegetable stock. Drop in the bay leaves and add the white pepper, nutmeg and worcester sauce to the pan. Bring up to a bubble, then turn the heat to low. Pop a lid on the pan and simmer for 40 mins till the dark lentils and barley are nearly tender. The red lentils will completely break down. Stir every now and then and check that it's not too dry. If it is, add a splash of water. By the end of the cooking time, however, you do want most of the stock to have been absorbed.
4.
Meanwhile, roughly chop the sunflower seeds. Preheat your oven to 180°C/Fan 160°C/Gas 4. Oil a large loaf or baking tin.
5.
Add the sunflower seeds to the pan and stir well. Taste and add more salt, pepper, nutmeg or worcester sauce, if you think it needs it. Haggis is typically quite spicy from the pepper.
6.
Spoon the veggie haggis mix into your oiled tin and smooth it down with the back of your spoon. Slide it into the oven and bake for 30 mins till the top is crisp and darkened. Leave to stand for 10 mins before serving with mashed neeps (swede) and tatties, steamed kale and a glass of whisky.
7.
Haggis Pie
To turn this into a shepherds-type pie, add more stock to the haggis mix so it's quite saucy, just before sliding it into the oven for 30 mins. Cook, then top with mashed swede and potatoes and flash under the grill till golden.
8.
East Me, Keep Me
Your veggie haggis will keep in the fridge for up to 3 days in a sealed container or for 3 months in the freezer. Freeze in individual portions. Defrost thoroughly and reheat till piping hot, adding a little more stock if necessary.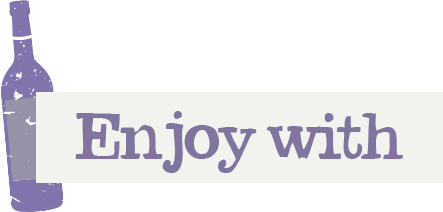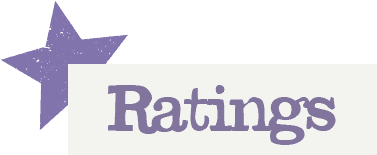 You'll need to log in to leave a rating & comment
CruiseLover
Really great vegan alternative. I cooked the full amount which was way too much! Definitely enough for 8 not 4