Red Lentil & Coconut Soup with Ginger & Turmeric
2-4 people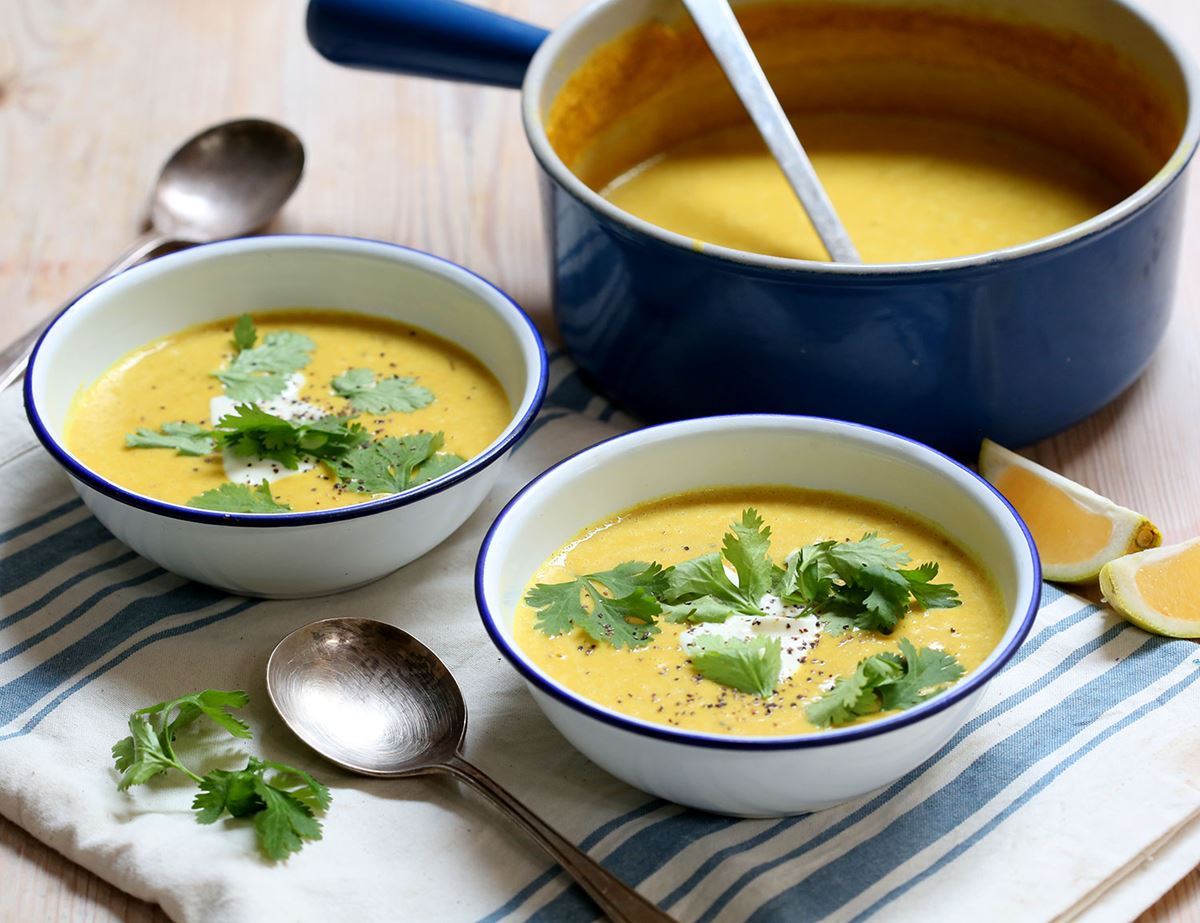 This soothing lentil and coconut soup is central heating in a bowl. Flavoured with aromatic ginger, turmeric, garlic and a dash of garam masala, it's the most delicious way we know to feed your inner glow.
Ingredients
2 onions
1 tbsp olive oil
Sea salt
Freshly ground pepper
2 garlic cloves
A thumb of ginger
A thumb of turmeric
1 tbsp garam masala
400ml coconut milk
150g dried red lentils
1 chicken stock cube
600ml boiling water
1 lemon
2 tbsp yogurt
A handful of coriander
1 chilli (optional)
Prep: 5 mins | Cook: 30 mins

Method
1.
Peel and finely chop the onions. Pour 1 tbsp oil into a large pan and warm to a medium heat. Slide the onions into the pan and add a pinch of salt and pepper. Cook for 10 mins, stirring occasionally, till glossy and starting to soften.
2.
Peel and grate the garlic, ginger and turmeric (turmeric likes to stain things yellow, so grate it onto a plate or a board you can wash up straight away, and protect your clothes with an apron). Stir the garlic, ginger and turmeric into the onions. Sprinkle in 1 tbsp garam masala and give everything a good stir. Cook for a further 2 mins. Fill and boil your kettle.
3.
Pour the coconut milk into the pan and tip in the lentils. Crumble in the stock cube. Pour in 600ml hot water from the kettle and stir to combine. Bring the soup to the boil, then reduce the heat to a gentle simmer and pop on a lid. Cook for 20 mins, till the lentils are tender.
4.
Use a hand-held blender to whiz the soup till smooth (or leave it chunky if you prefer). Squeeze in a little lemon juice and stir. Taste and add more salt, pepper or lemon juice if you think it needs it. Ladle the soup into warm bowls and serve topped with spoonfuls of yogurt, fresh coriander leaves and thin slices of fresh chilli (optional).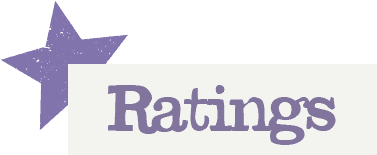 You'll need to log in to leave a rating & comment
Cindy
Delicious, definitely make this again