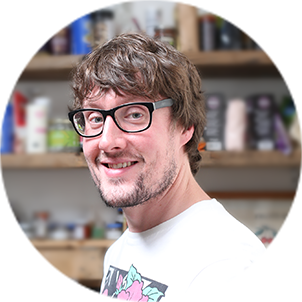 Recipe writer and swede champion.
"Coming up with new recipes is easy when you use the best of the season's bounty. I love how the colour of food changes throughout the year to reflect this. Vibrant green beans and wild garlic in the spring through to burnished orange pumpkins and mushrooms in the autumn."
Food favs: I'm slightly addicted to anything with that smoky bbq char. Griddled asparagus, a foil parcel of golden sweetcorn or a tray of caramelised radicchio makes me very happy.
Cooking style: Cooking style: Simple and rustic, with little twists here and there. To me the best food is shared, piled high on platters and passed around the table.