Barbecued Fruit with Chilli Chocolate Sauce
2-4 people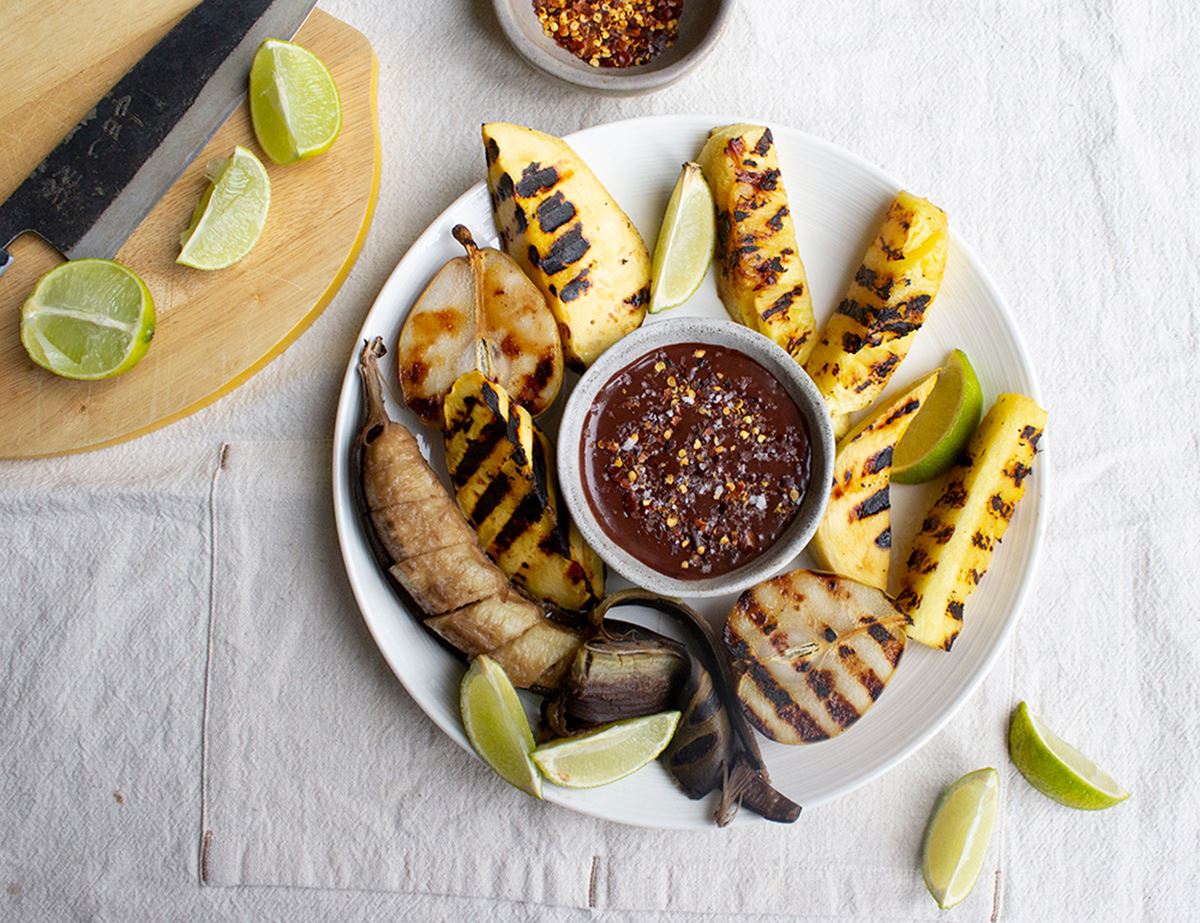 It's not just savoury food that enjoys a lick of heat from the barbecue – sweet and juicy fruit also love spending time over a smoky grill. So grab your fruit bowl and get grilling. A side of chilli-spiked chocolate sauce provides the finishing touch.
Ingredients
100g dark chocolate
200ml double cream
50g butter, chopped
A pinch of dried chilli flakes
1 ripe pineapple
1 mango
1 pear
1 banana
1 lime
Prep: 15 mins | Cook: 10 mins

Method
1.
Light your barbecue and let the flames die down, till the coals are white hot and ashy.
2.
Meanwhile, make the chocolate sauce. Tip the dark chocolate into a heatproof bowl and add a good pinch of dried chilli flakes and a pinch of salt. Pour the double cream into a small pan and add the butter. Warm the cream and butter till gently simmering, then pour the contents of the pan over the chocolate. Stir the chocolate, cream and butter together really well, till they come together to make a thick sauce. Set aside.
3.
Slice the tough skin from the pineapple and remove any woody eyes with the tip of a small, sharp knife. Slice the pineapple into thick chunks. Peel the mango and slice the cheeks of flesh away from the central stone. Halve the pear.
4.
When the coals on the barbecue are white hot, add the sliced pineapple, mango and pear to the grill set above them. Add the banana with the peel still on. Cook the fruit for 3-4 mins on each side, till caramelised and slightly charred in places.
5.
When the fruit is ready, transfer to a serving plate. Carefully remove the peel from the banana. Serve the barbecued fruit with wedges of lime for squeezing and the chilli chocolate sauce for dipping.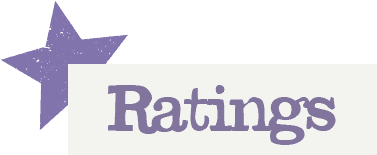 You'll need to log in to leave a rating & comment