Whole Roasted Cauliflower with a Dukkah Crust
4-6 people
This vegan main dish will dazzle your dinner guests: it's a whole cauliflower rubbed with dukkah – a crunchy mix of toasted seeds, chickpeas and spices – and roasted till golden, served with a zingy fresh coriander and chilli sauce on the side. It'll look spectacular on your dinner table and taste even better.
Ingredients
1 cauliflower
2 tbsp dukkah spice blend
A large handful of coriander
1 chilli
1 garlic clove, peeled
1 shallot, trimmed and peeled
1 lemon
er
Prep: 25 mins | Cook: 1 hr 30 mins

Method
1.
Preheat your oven to 160°C/Fan 140°C/Gas 3. Score a cross deep into the base of the cauliflower and sit it upright in a roasting tin. Tip 2 tbsp dukkah into a small bowl, add 2 tbsp olive oil and stir well. Pour the mixture over the cauliflower and rub it all over to coat. Slide the cauliflower into the oven to roast. After 1 hr, drizzle an extra 1 tbsp oil over the top of the cauliflower. Return to the oven for a further 1 hr-1 hr 30 mins, till golden brown on the outside and tender in the middle.
2.
Meanwhile, add a large handful of coriander to a food processor or blender. Trim 1 chilli (remove the white pith for less heat) and add it to the processor with 1 peeled garlic clove and 1 trimmed and peeled shallot. Zest and juice in 1 lemon. Add 2 tbsp olive oil and a pinch of salt and pepper. Whizz till finely chopped.
3.
Serve the roast cauliflower in thick slices with the fresh chilli and coriander sauce on the side.
4.
To complete the feast:
For our Beetroot & Red Onion Houmous recipe
click here.
For our Zesty Lemon & Herb Bulgar Wheat recipe
click here.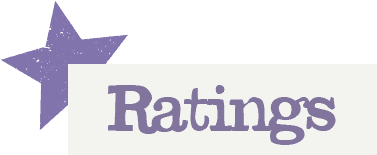 You'll need to log in to leave a rating & comment