Pot Roasted Venison Shank Chilli
3-4 people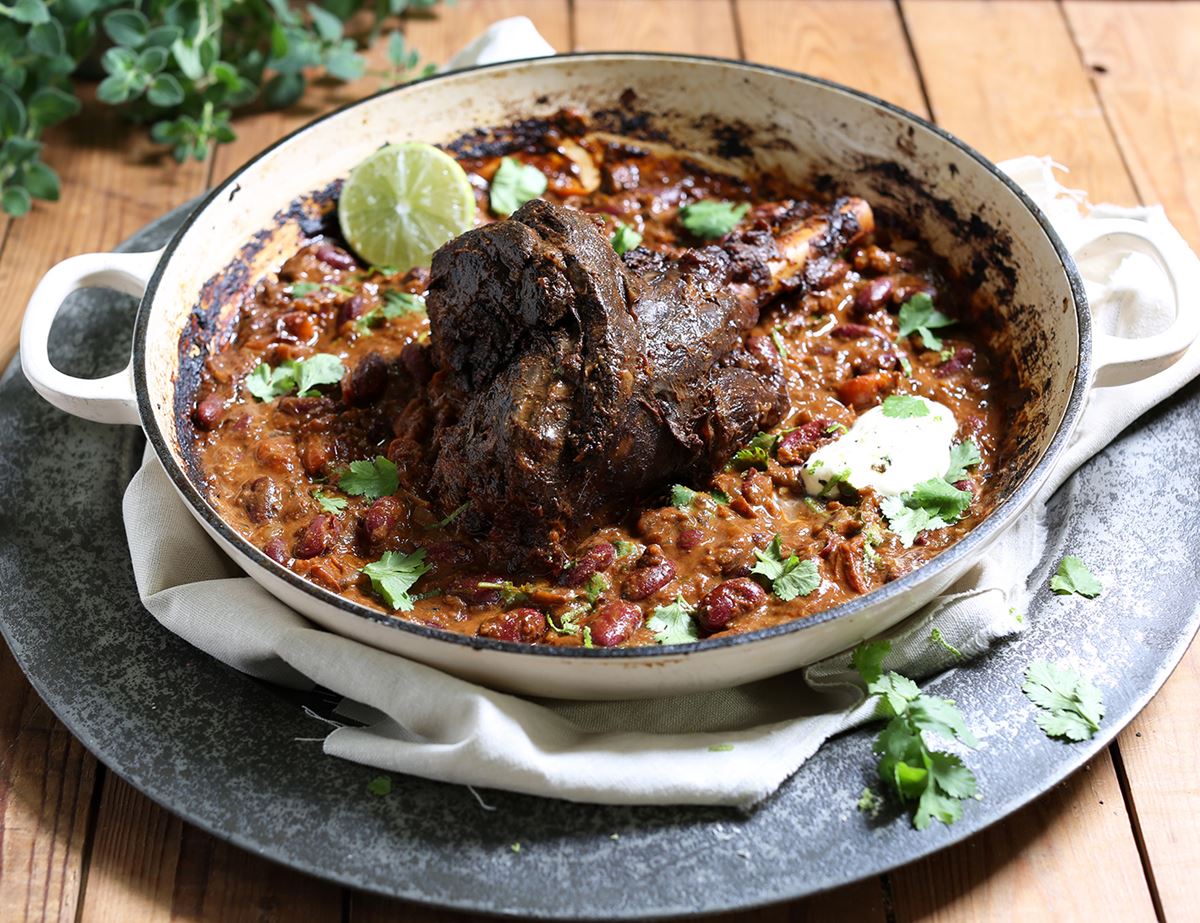 Our wild venison shank is slowly pot roasted surrounded by a richly spiced sauce till fall apart tender, ready for shedding and serving with piles of steamed rice and grated cheese.
Ingredients
1 venison shank
2 onions
2 garlic cloves
A handful of coriander
250g cherry tomatoes
1 chilli
2 tsp ground cumin
1 tbsp smoked paprika
400g tin of red kidney beans
1 chicken stock cube
1 tbsp cocoa powder
1 lime
2-3 tsp crème fraîche
Sea salt
Freshly ground pepper

Method
1.
Preheat your oven to 160C/Fan 140C/Gas 3. Pour 2 tbsp oil into a deep ovenproof pan and warm to a high heat. Rub the venison shank with a generous pinch of salt and pepper. Add the venison to the hot pan and fry for 10 mins, turning every 2-3 mins, till well browned on all sides. Use tongs to transfer the venison onto a plate.
2.
While the venison is frying, peel and chop the onions. Peel and crush or finely chop the garlic cloves. Separate the coriander stalks and leaves (pop the leaves to one side for later). Finely slice the coriander stalks. Halve the cherry tomatoes. Trip and finely chop the chilli (you can halve it and scoop out the seeds and membrane for less heat if you prefer).
3.
Pop the pan used to fry the venison back on the hob. Lower the heat a little. Slide in the onions and fry for 5-6 mins, till softened and golden. Add the garlic, chilli and coriander stalks. Sprinkle with 2 tsp ground cumin and 1 tbsp smoked paprika. Fry for a further 2 mins, add ing a splash more oil if the pan starts to look a little dry.
4.
Drain the kidney beans though a sieve and rinse with cold water. Add the beans to the pan. Slide in the tomatoes and pour in 500ml boiling water. Crumble in the stock cube and add 1 tbsp cocoa powder and stir well. Nestle the venison shank back in the sauce. Bring everything to the boil, then cover the pan with a lid (or use a layer of foil if needed). Transfer the pan to the oven and cook for 3 hrs. Remove the lid from the pan and return the venison to the oven for a further 30 mins, till the meat is very tender.
5.
Use forks to shred the venison off the bone into the sauce. Squeeze in the juice from the lime and scatter with coriander leaves. Swirl in dollops of crème fraîche. Have a taste of the chilli and add more salt and pepper if needed. Spoon the chilli into bowls and serve with rice and gratings of cheddar on the side.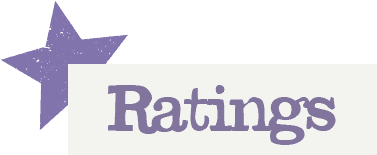 You'll need to log in to leave a rating & comment
Leyla
This is a cracker! Will be making it again for sure.
Meathead
Tasty to eat easy to cook well worth a try