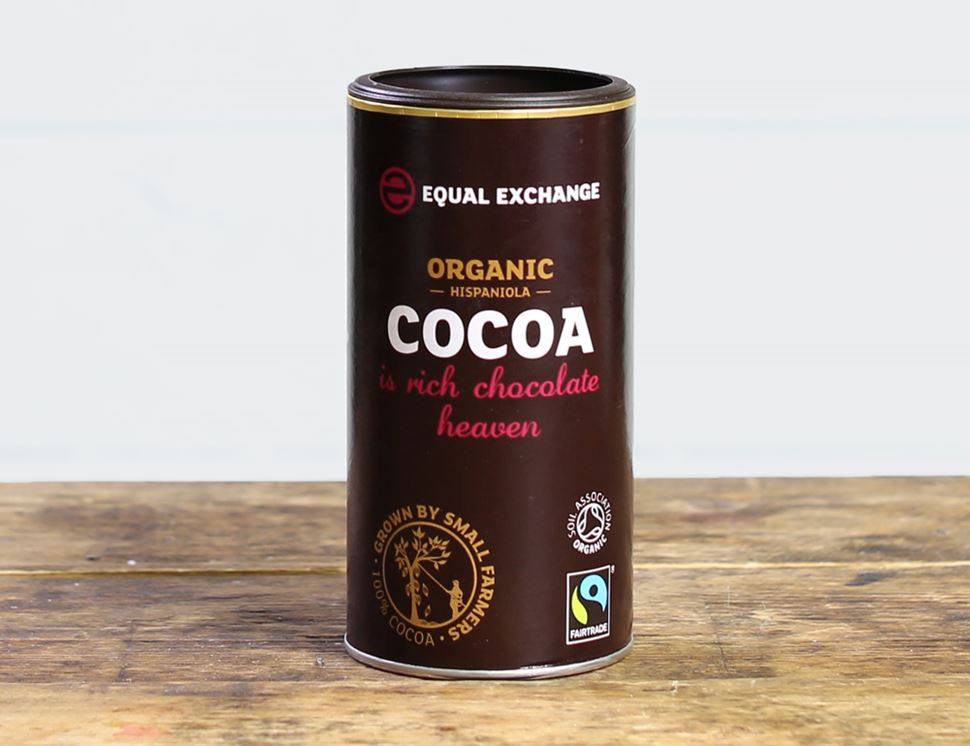 Hispaniola Cocoa Powder, Fairtrade, Organic, Equal Exchange (250g)
This cocoa is exactly what it says on the tin: chocolate heaven. A rich, organic powder that's ideal for baking all chocolate goodies (we prefer brownies) or for making an indulgent hot drink in the evening.
Equal Exchange source their cocoa from three different producers in South America - the Yacao Cocoa Association, the Cooperative Agraria Cafetalera Valle Rio Apurimac (CACVRA) Peru and El Quinacho, Peru. They are committed to organic and Fairtrade practices.
Fairtrade Cocoa Powder* * = produced to organic standards.
Perfect for baking or making that classic suppertime drink, our fairtrade cocoa should be stored in a cool dry place.
Turn it into one of these
You might also like to try...