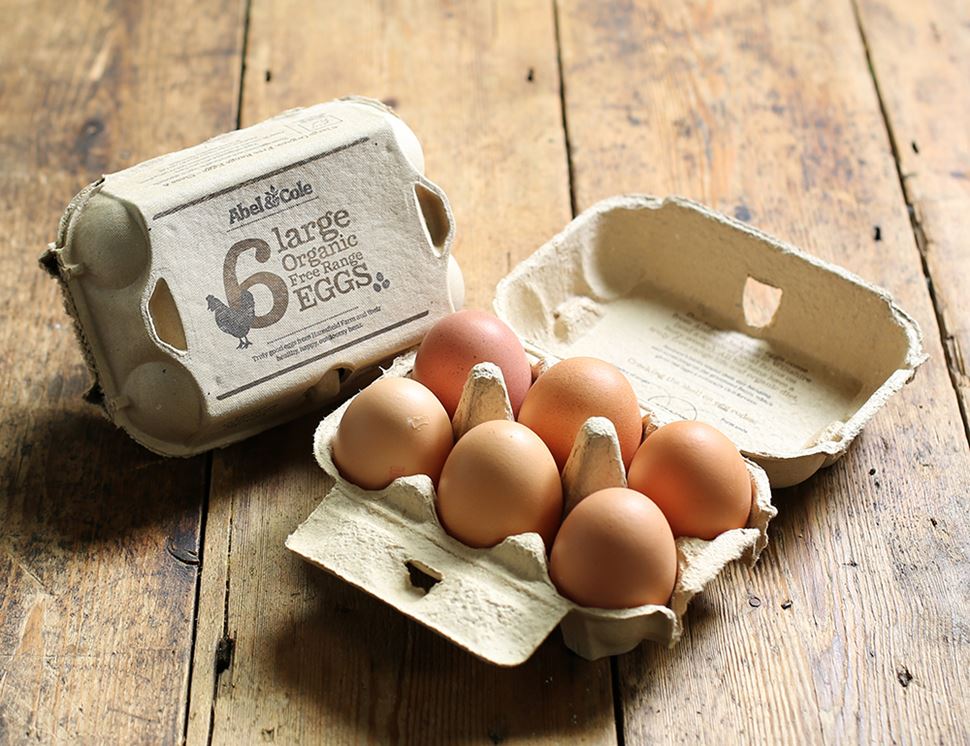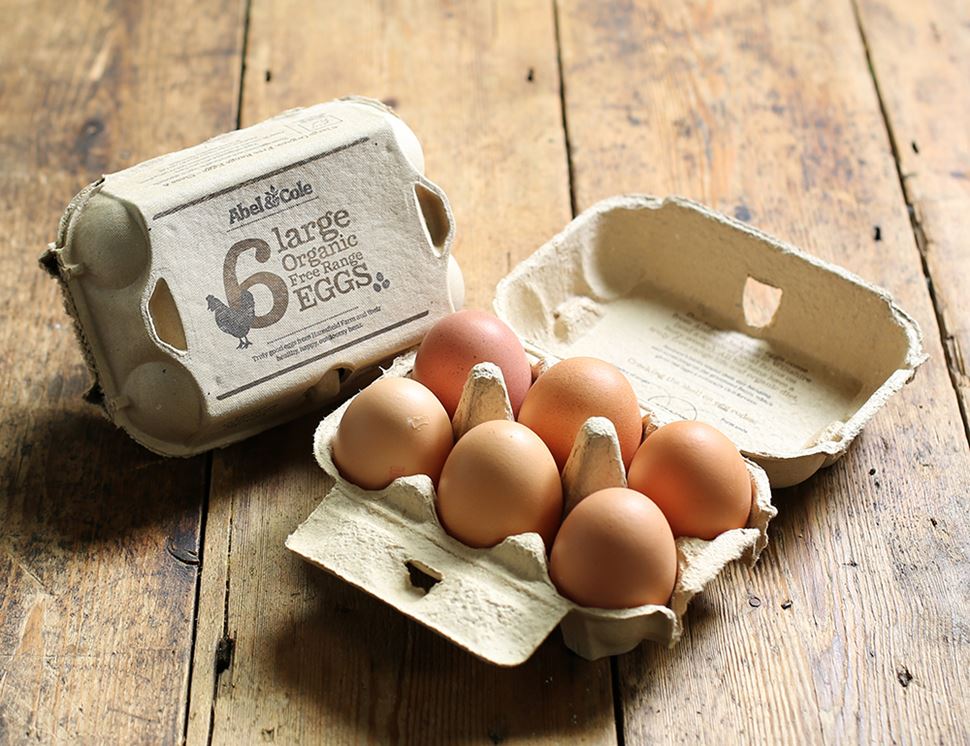 Eggs, Organic Free Range (6 large)
A batch of cracking good organic eggs that come from hens who roam, cluck and peck about on free-range farms up and down the country. They're given time to mature and find their feet, which leads to a wonderfully stress-free environment. That means happy and healthy hens, and ultimately, the highest quality, most delicious eggs you could serve up as part of your weekend fry-up.
Andrew Jackson (and a flock of other organic farmers he knows and trusts) bring you organic eggs from hens that roam free, feed, scratch and cluck about naturally on organic pastures. Andrew has made a little chicken paradise on his organic Wiltshire farm. Everything about the way he runs his farm is natural, healthy and sustainable. The health and welfare of his hens come first. Andrew sends us eggs of all sizes, even the smaller ones that hens lay first of all. They don't fit the standard medium or large size the bigger shops think we're expecting. We think that's a waste of a good egg.
Eggs are a fantastic source of protein as well as Vitamin A, two things that can help do your wellbeing a whole lot of good.

Nutritional Information per 100g/ml
Energy (kJ): 426
Energy (kcal): 103
Protein (g): 8.5
Carbohydrate (g): trace
Fat (g): 7.6
Ideally keep these eggs cool, at around 10°C. If you refrigerate them, allow 30 minutes at room temperature before you use them. Not suitable for home freezing.
Turn it into one of these