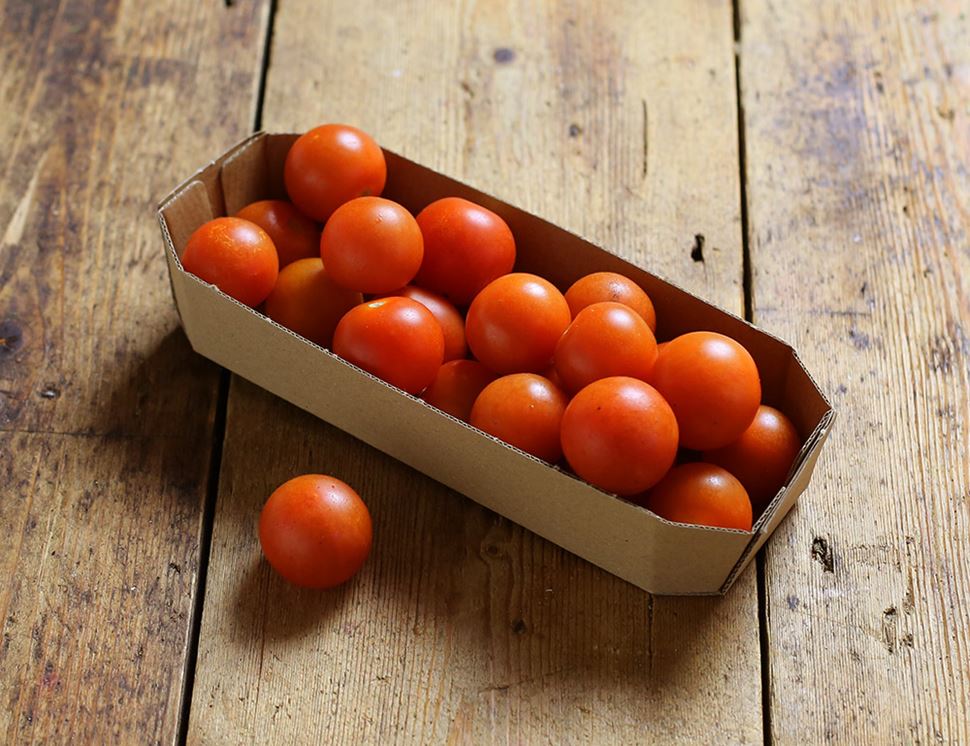 Cherry Tomatoes, Organic (250g)
Our organic cherry tomatoes are little round juicy numbers, full of flavour. A touch sweeter than their larger friends, they're great on their own or roasted with a bit of olive oil, honey and sea salt.

Country of Origin - Spain
Class - Minimum Class 2
Miguel Garcia and his family have been farming organically on Spain's tropical southern coast since 2000. With his brother and sister by his side, he grew his Motril farm into a small auction site for fruit & veg, and have since taken the local area by storm. Naturally, they specialise in organic veg you'd expect to find in warmer climes, like tomatoes, beans, cucumbers and avocadoes.


Tomatoes absolutely love sunbathing, so leave them on the windowsill if they need ripening. Or, pop them in the fridge in a paper bag or in their punnet if they're already ripe, and take them out a few hours before you eat or cook with them – they taste much better at room temperature. An excellent tip for almost-over cherry tomatoes is to pop them in the freezer, ready to be defrosted and used in sauces whenever you need them. Give your tomatoes a quick rinse before popping whole in your salads. A good tip for removing the skin (some recipes ask for this) is to place the tomatoes in very hot water and wait till the skin begins to peel away naturally, remove and, when cool enough, peel completely. The older the tomato, the softer it is.
You might also like to try...