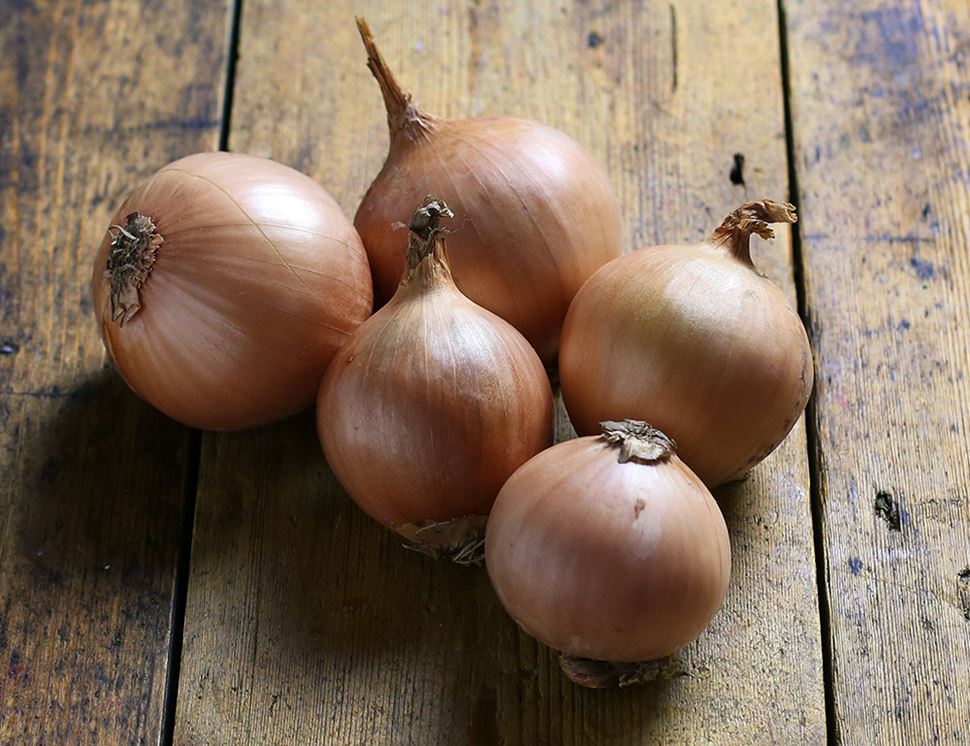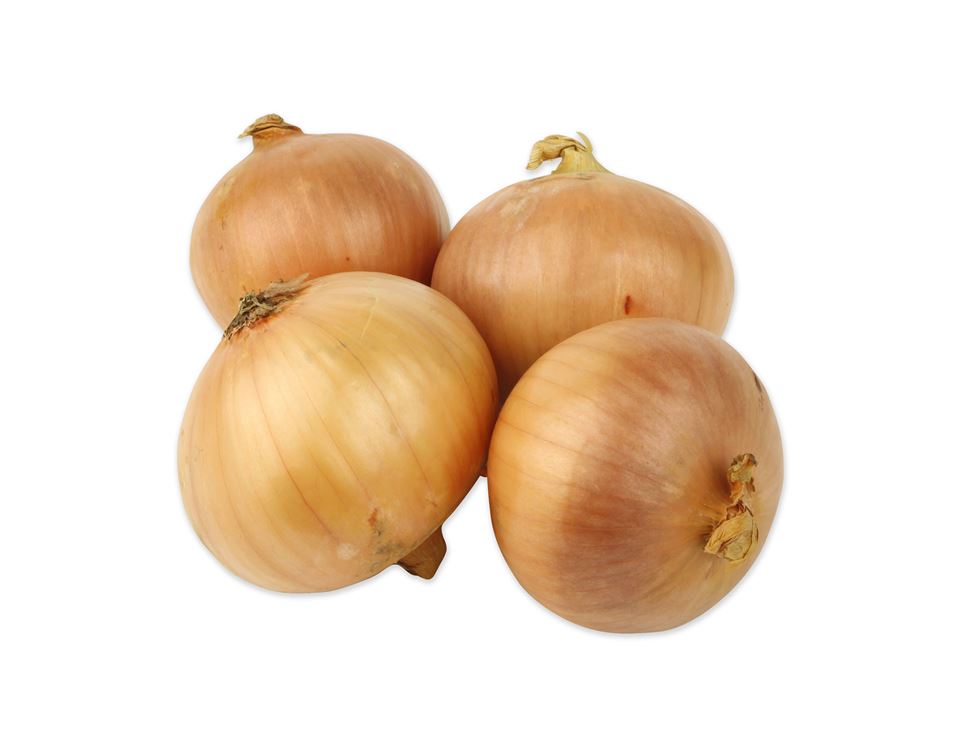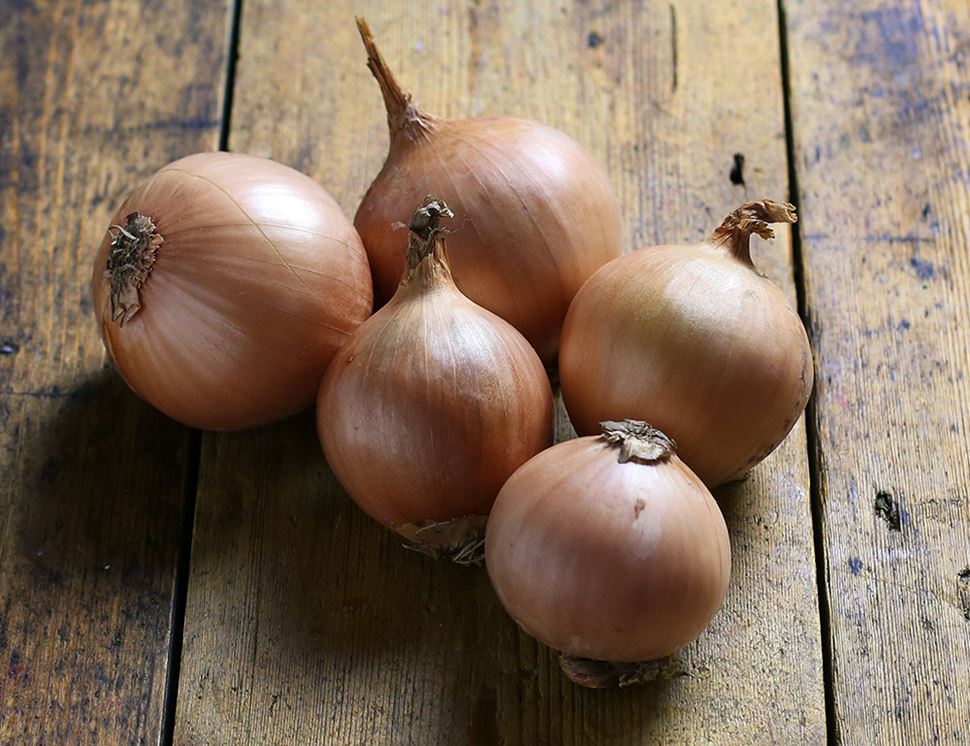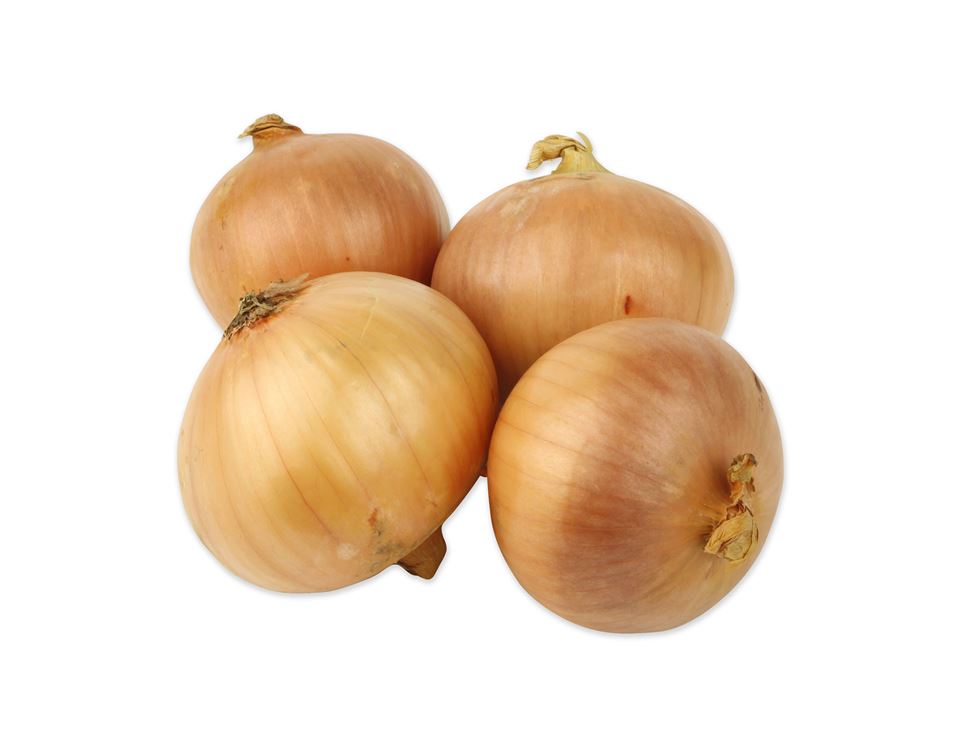 Onions, White, Organic (500g)
Country of Origin - Spain
Class - Minimum Class 2
The Gimenez brothers grow our white onions in the Almeria region of southern Spain. The warm sunny climate, good soil and lack of frost provide the perfect conditions for growing great organic veg. Jose and his brother Manuel have a great deal of growing experience and are known as aubergine experts within organic circles, so much so, they regularly offer help and advice to other organic growers.
To avoid weeping buckets when it comes to chopping time, follow these tips:
- Chill your onions in the fridge before slicing - the colder they are, the better
- Use a sharp knife - blunt knives burst more of those tear-inducing onion cells
- Slice under a trickle of water - it helps wash away the pongy vapours
- Wear swimming goggles

Store your onions in the fridge, avoiding dampness, or in a cool dark larder.
Turn it into one of these
You might also like to try...