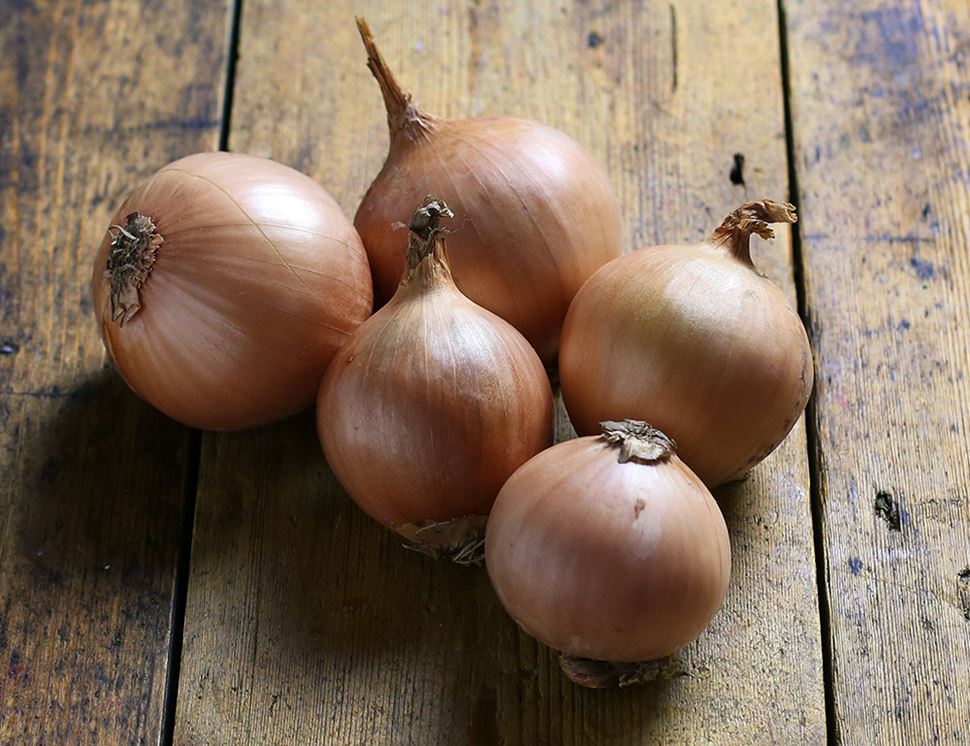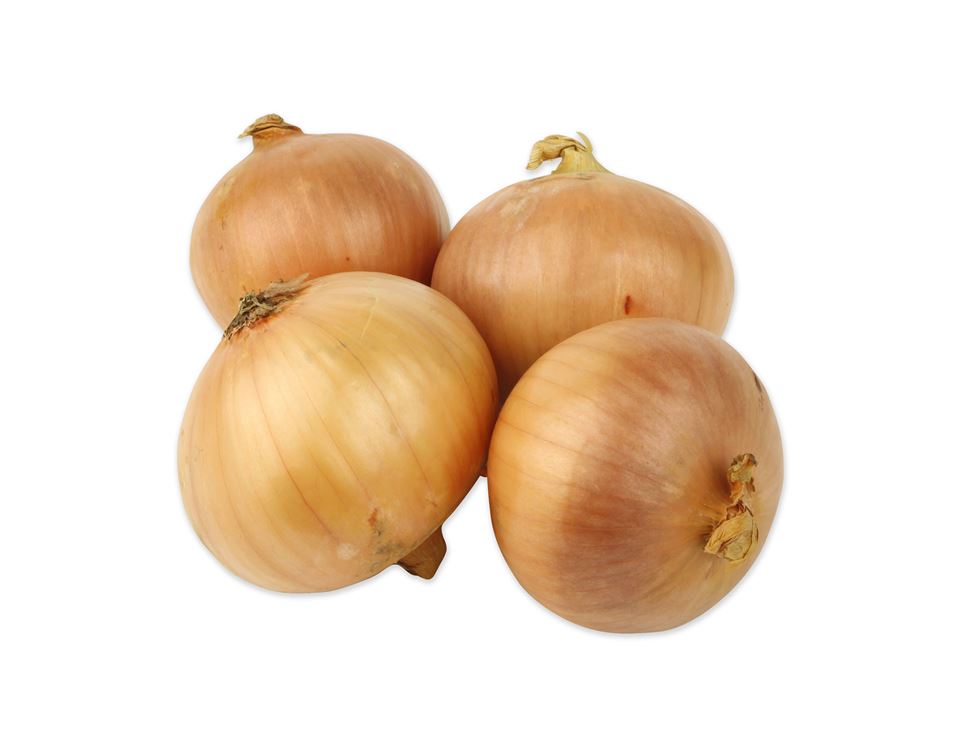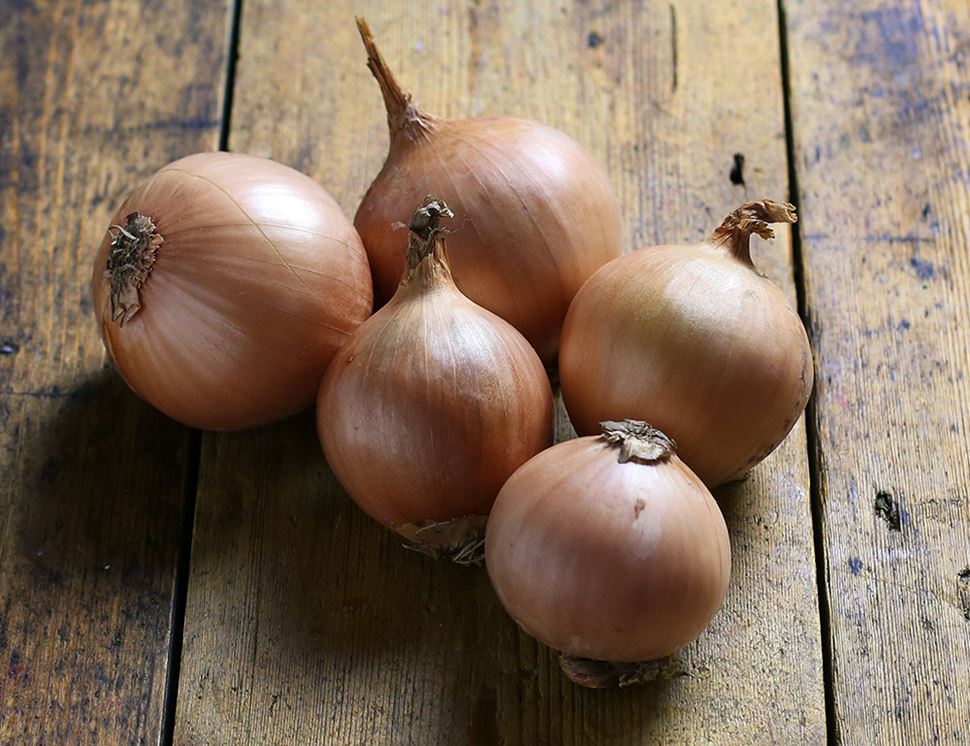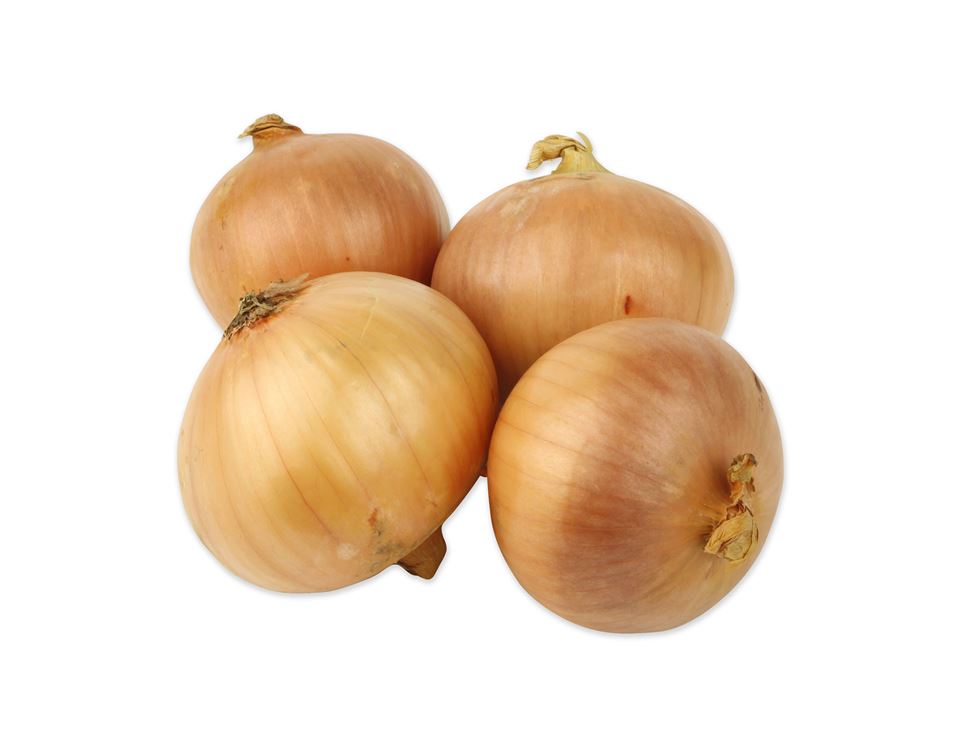 Onions, White, Organic (500g)
We've all had a good cry over white onions, haven't we? Such wonderfully versatile vegetables, they are. These organic beauts add a lovely flavour and depth to whatever it is that you're cooking. The next time you go to chop some up, try and not cut through the root, as that's where the oil that makes you cry is stored. No amount of goggles will help!

Country of Origin - Holland
Class - Minimum Class 2
Marien and Joos Poppe farm in Nagele, in Holland, where their family has been farming since 1958. They're been organic since 2002 and are completely invested in sustainable agriculture. They're committed to keeping the earth fertile and letting the land feed their delicious vegetables, rather than chemical fertilizers.
Abel & Cole handles celery, celeriac and nuts on site. Due to our packing process and re-use of boxes there is a risk of cross-contamination from these, and all other allergens.
To avoid weeping buckets when it comes to chopping time, follow these tips:
- Chill your onions in the fridge before slicing - the colder they are, the better
- Use a sharp knife - blunt knives burst more of those tear-inducing onion cells
- Slice under a trickle of water - it helps wash away the pongy vapours
- Wear swimming goggles

Store your onions in the fridge, avoiding dampness, or in a cool dark larder.
Turn it into one of these
You might also like to try...