Griddled Mutton Chops with Turmeric & Coriander Rice
2 people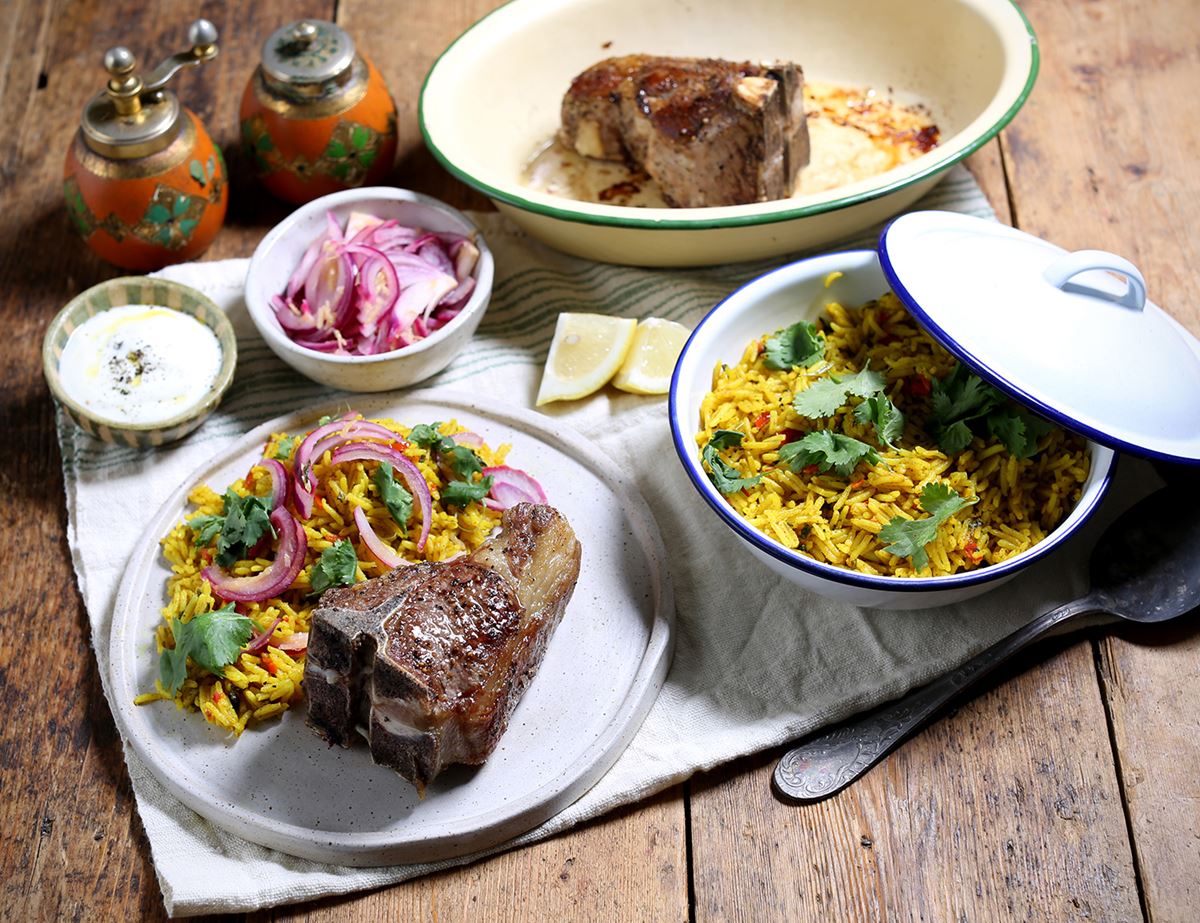 Juicy, flavour-packed mutton chops are a seasonal treat. We've flashed these chops in a hot pan, and served them with turmeric spiced rice and tangy quick-pickled onions on the side, topped with cool dollops of yogurt.
Ingredients
2 garlic cloves
A thumb of turmeric
1 chilli
A handful of coriander
1 tsp garam masala
150g white basmati rice
1 red onion
1 lemon
2 mutton chops
150g natural yogurt
Sea salt and freshly ground pepper
2 tbsp olive oil
Prep: 10 mins | Cook: 20 mins

Method
1.
Warm your oven to 200C/Fan 180C/Gas 6. Peel the garlic and turmeric and finely grate both. Halve the chilli and scrape out the seeds and white pith for less heat. Finely chop the chilli. Thinly slice the coriander stalks.
2.
Pour 1 tbsp olive oil into a large pan and warm to a medium heat. Add the garlic, turmeric, chilli and coriander stalks along with 1 tsp garam masala and a pinch of salt and pepper. Fry for 2 mins, stirring frequently, till the pan smells aromatic. Tip in the rice and stir to coat the grains, then add 300ml boiling water. Bring to the boil, then cover the pan with a lid and turn the heat down to low. Simmer for 8 mins, then take the pan off the heat and let the rice steam in the pan, lid on, for 5-10 mins.
3.
Meanwhile, peel and thinly slice the red onion and slide it into a bowl. Grate in the lemon zest and squeeze in the juice from 1 half. Scrunch togethe, then set aside to lightly pickle.
4.
Warm a griddle pan to a high heat. Rub the mutton chops with a pinch of salt and pepper and 1 tbsp olive oil. Fry the chops in the hot pan for 2-3 mins on each side, till browned. Once coloured on both sides, transfer the mutton to a baking tray and slide into the oven. Roast for 8-10 mins for medium rare middles. Lift the cooked mutton out onto a plate and rest for 5 mins.
5.
When the rice is cooked, stir in the remaining lemon juice. Taste it and add more salt or pepper if you think in needs it. Serve the mutton chops with the spiced turmeric rice and quick-pickled onions, topped with coriander leaves and dollops of yogurt.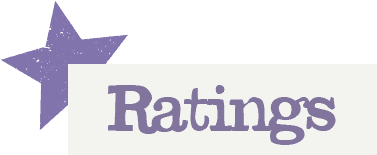 You'll need to log in to leave a rating & comment