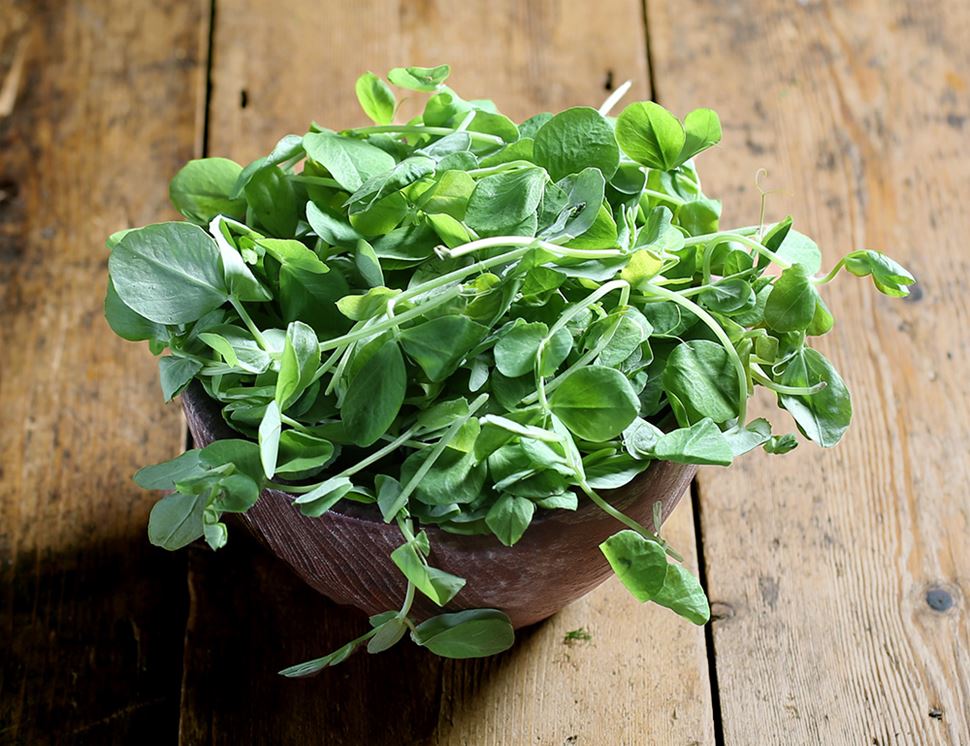 Pea Shoots, Organic (85g)
Fantastic and bright eaten raw in a salad and flavourful blended into a soup or pesto, pea shoots are lovely greens that taste of freshly shelled peas.

Country of Origin - Spain
Class - Minimum Class 2
Steve Collis grows our pea shoots (as well as our watercress) on his farms in Dorset, which dates back to the 1850s, and everything is still planted by hand (not all Steve's hand - he has a few helpers, too). During the winter months, our pea shoots come from a farm in Jerez, Spain.
You can eat pea shoots raw or try stir frying them with garlic, ginger, chilli and a dash of tamari. They're also good added to soups and stews.
You might also like to try...