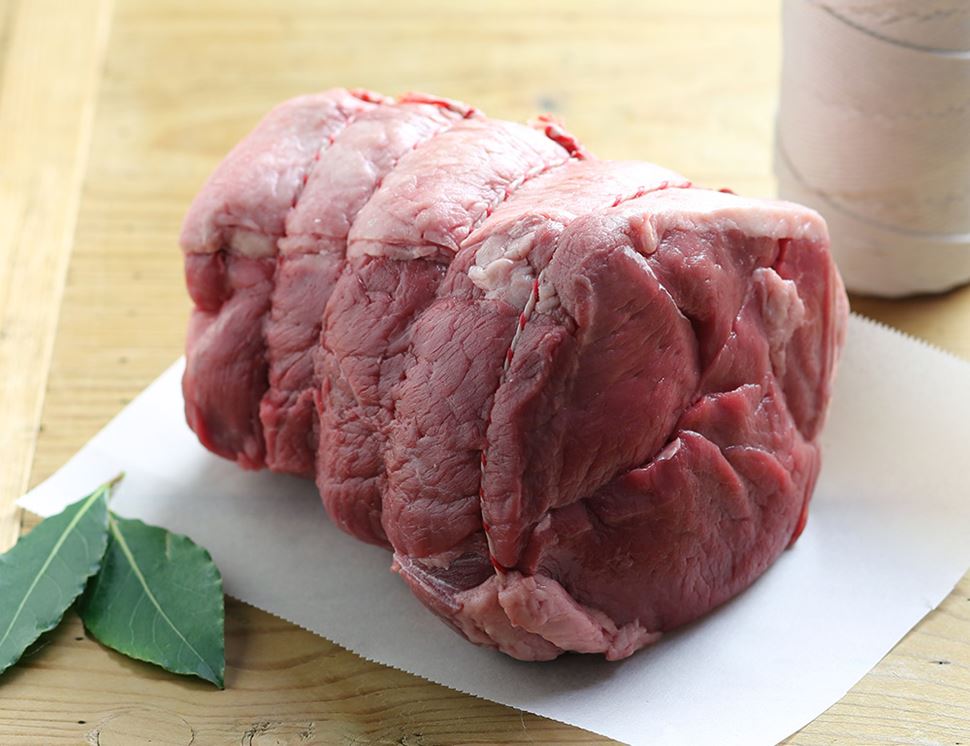 Topside Joint, Boned & Rolled, Organic (1.0kg)
This organic topside joint is beautifully lean and tender, ideal for quick or slow roasting. If you have any left over from your Sunday roast (that would be surprising...) it's fabulous cold too. Grab some fresh bread and have yourself the perfect roast beef sandwich.
Country of Origin - England




Eversfield Organic is the lifelong dream of Mark and Emily Bury along with Mark's daughter, Anna, and son, Hamish. Mark always strived to provide his family with the finest quality food produced in an honest and natural way with animal welfare at its heart and wanted this to be available to all. Kick-starting it all, Mark bought the farm 15 years ago and spent two back-breaking years planting over 30,000 trees, reinstating miles of hedgerows and laying fencing to nurture the land back to its natural state after years of intensive farming. Once the trees had taken root and the natural flora was flourishing once again, wildlife in the area began to return and the soil was rejuvenated. After months of toil, the farm was finally granted organic status in 2004. Eversfield's main priority is quality; from the health of the soil and lustre of the pasture, the high quality of care for their animals, and their skilled team of butchers who use traditional methods in Eversfield's own state-of-the-art, fully EU licensed butchery on the farm.
Topside is a lean cut, so make sure you rub some fat on the outside of the meat, such as olive oil or butter, so that it doesn't dry out during cooking. First of all, preheat the oven to 180C/356F/gas 4. Then weigh the joint to calculate the cooking time. For rare beef, cook for 20 minutes per 450g, plus an extra 20 minutes. For medium rare, cook for 25 minutes per 450g, plus an extra 25 minutes. For beef that's well done, cook the beef for 30 minutes per 450g, plus an extra 30 minutes. Allow it to rest for about 10 minutes to allow the juices in the meat to re-distribute themselves. Beef should be kept at a very cool temperature, wrapped and kept away from other foods. Beef can be frozen, but should be thoroughly defrosted before cooking.
You might also like to try...