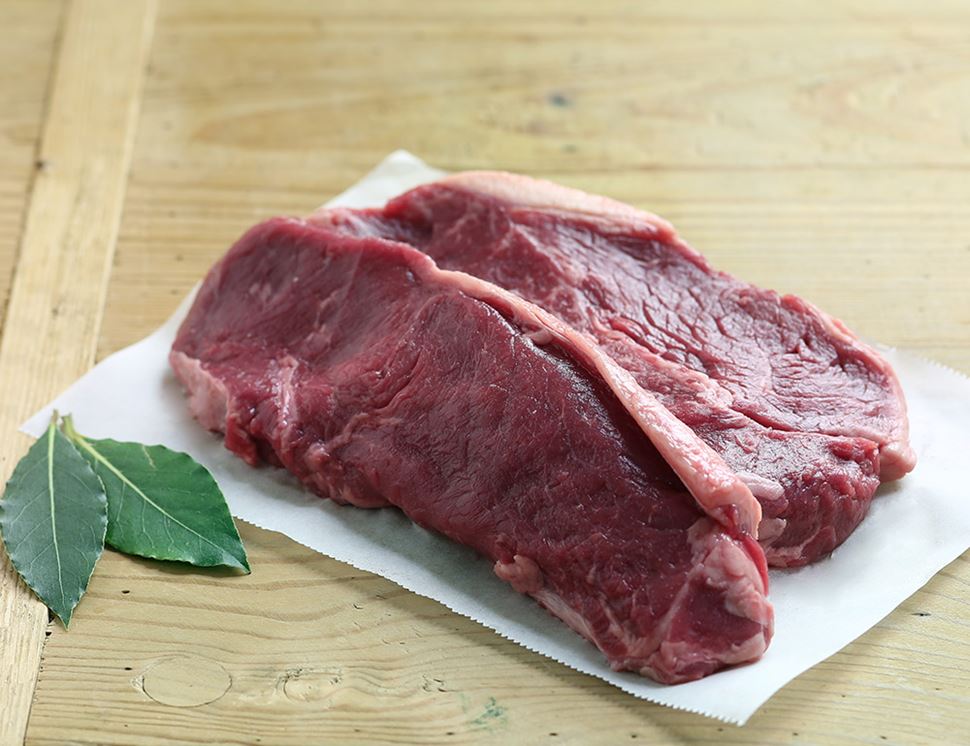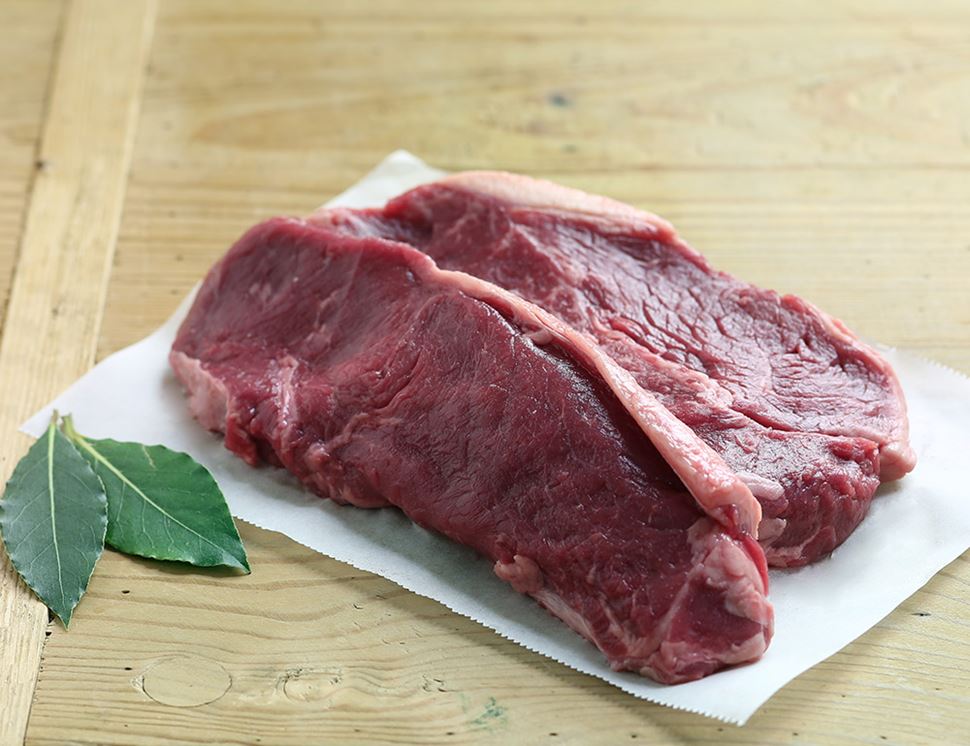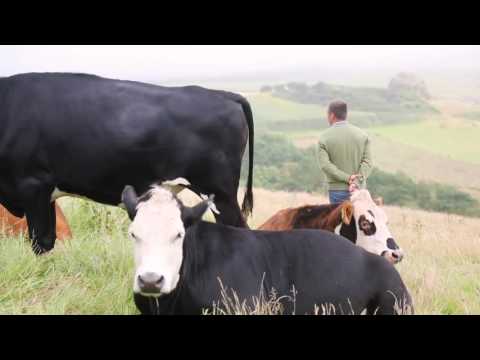 Sirloin Steak, Organic (500g, pack of 2)
Who doesn't love a sirloin steak? Even better, an organic sirloin steak. This particular cut of steak has a bigger, beefier, fuller flavour than fillet or rib-eye steaks so it can hold its own alongside highly flavoured sauces. It's also been aged 21 days, to really bring out all that natural flavour. Lightly dust it with salt and pepper and then fry it on a high temperature for 2-3 minutes on each side.
Country of Origin - England
Our organic beef comes from Geoff Sayers at Carswell Farm, near Plymouth, along with a clutch of nearby organic farms. Geoff makes sure his meat is hung to develop the flavour. Otherwise, "You're squeezing grapes into a bottle and calling it wine.' His cows graze on organic fields for as long as possible to give the meat its brilliant flavour. "Making sure they're healthy is incredibly important. They walk everyday, they're fit and all incredibly friendly, which means they're well cared for."
Although beef contains saturated fats, small portions of beef are highly beneficial as a concentrated source of protein, iron and vitamins. Beef, as with all meat, is a good source of protein. Beef can help prevent and treat anaemia, due to its concentrated source of iron. Beef also contains large amounts of B vitamins, helpful in energy conversion in all parts of the body.
To prepare a delicious sirloin steak, you can either grill or fry it. Rub each side of the meat with a little salt, then heat up a little oil (or a knob of butter, or half-and-half) in a frying pan. For a rare 2cm thick steak, cook for around 3 to 4 minutes on each side; for medium, cook for 4-5 minutes each side; for well done cook for 5-6 minutes each side. Beef should be kept at a very cool temperature, wrapped and kept away from other foods. Beef can be frozen, but should be thoroughly defrosted before cooking.
Turn it into one of these
You might also like to try...