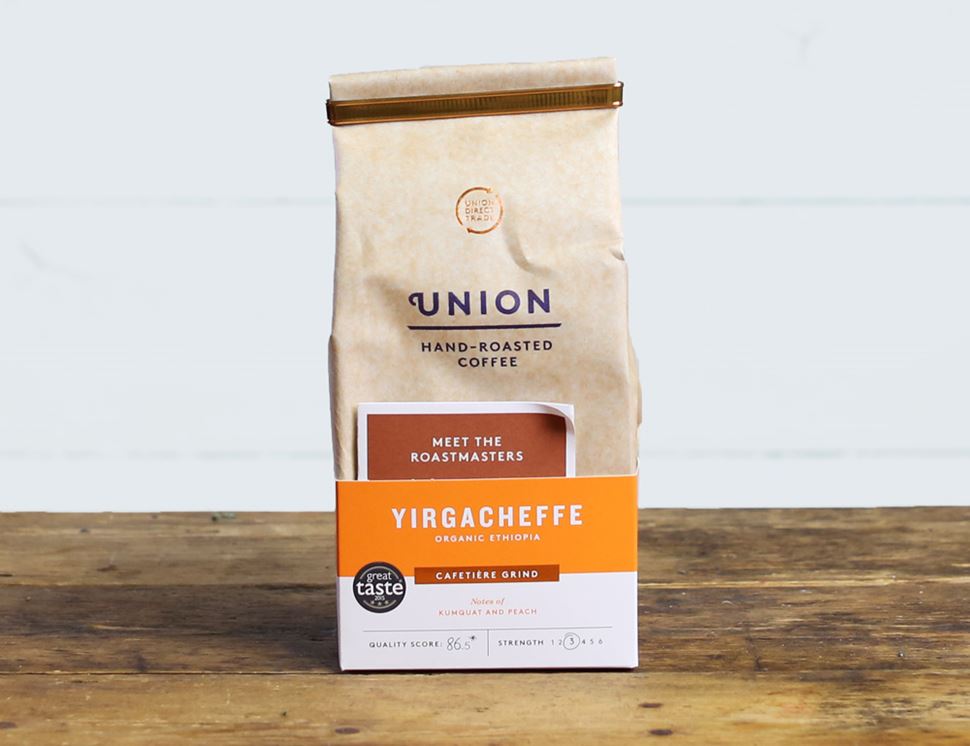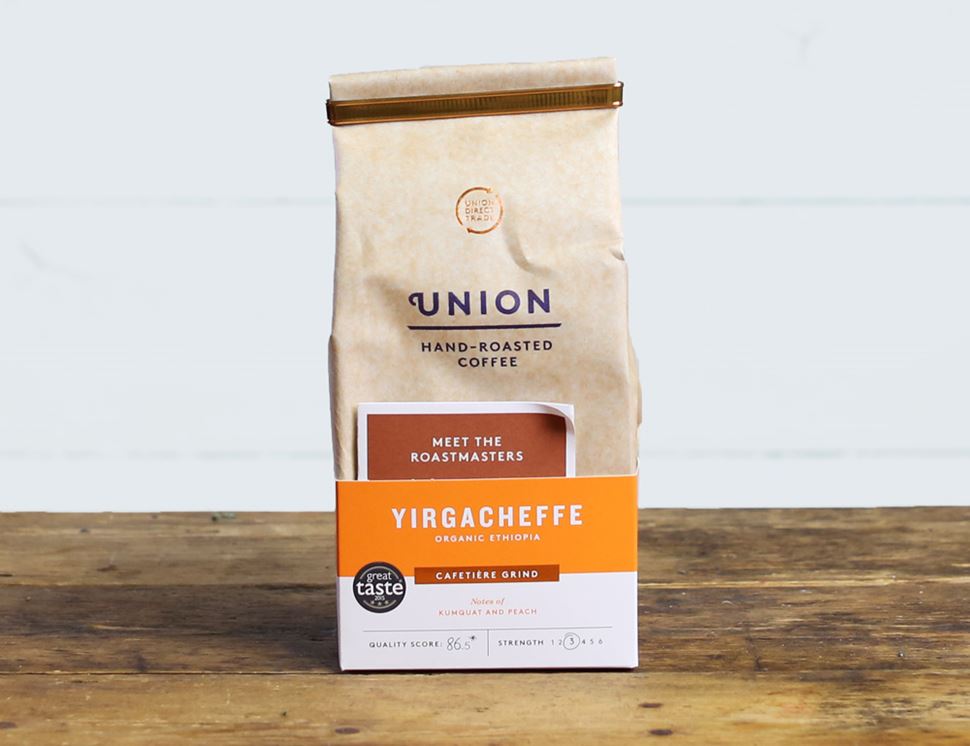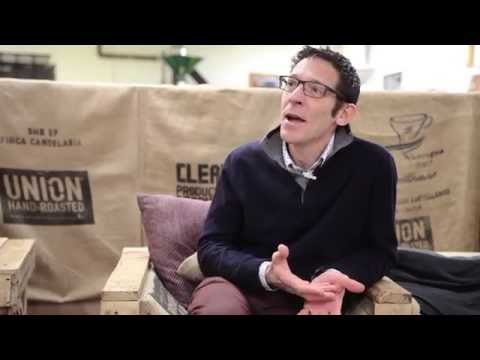 Ethiopia Yirgacheffe Ground Coffee, Organic, Union Coffee (200g)
A gentle coffee with aromas of orange, satsuma and blackberry, and a light to medium body. 84+/100 on the international q-grade scale, much higher than commodity grade coffee. Roasted in East London with Union DirectTrade beans for full traceability.

Roast: Medium Strength: 3
100% Arabica 
For filters, cafetières and pour overs.
Jeremy Torz and Steven Macatonia began their coffee journey with two ideas, "First, we wanted to make positive contributions to the growers' situation. Second, there's a voracious appetite among coffee-lovers for high quality, ethically produced coffee." They started a roasting company in 1994 and, after being acquired by Starbucks, set up Union and Direct Trade instead in 2001. Now they form partnerships with farmers to continuously improve their livelihoods as well as the coffee's quality.
Arabica coffee* * = produced to organic standards.
A fresh roasted bean's flavours are very perishable and vulnerable to loss of the fine flavours they possess. Unopened hand-packed coffee has a life of 6-8 weeks, however, in general, wholebean coffee begins to lose its flavour when left out after one week, while ground coffee can do so within an hour. The best way to store coffee is in the freezer. This is because the inert environment will help to lock in the fine flavours over a much longer period of time. This method of storage is especially recommended if you are a low volume user of fresh, ground coffee. When taking coffee out for brewing after freezing it, always ensure that you take out only as little as is needed, and return the rest of the pack back to the freezer, immediately. This is because if kept out for long periods of time, the coffee grounds will develop condensation on them, and thus destroy the flavours – particularly if this water is then re-frozen. Coffee does not like frequent extreme changes of temperature. If you are using wholebean coffees, these can be stored in their bags at room temperature, out of direct sunlight. Never store your coffee in the fridge – not even in an air tight container. Fresh roasted coffee is incredibly hydroscopic, and will quickly absorb odours in the air. A fridge normally contain strong aromas, which will then be transferred to your cup. Although some people swear by Tupperware containers, kilner jars and the like, it really doesn't have to cost you anything to ensure your coffee keeps fine flavours, an elastic band around the pack will do. Fresh air is coffee's greatest enemy. Oxygen and moisture within the air is quickly absorbed by the roasted beans, at the expense of its inherently delicious flavours.
Turn it into one of these
You might also like to try...