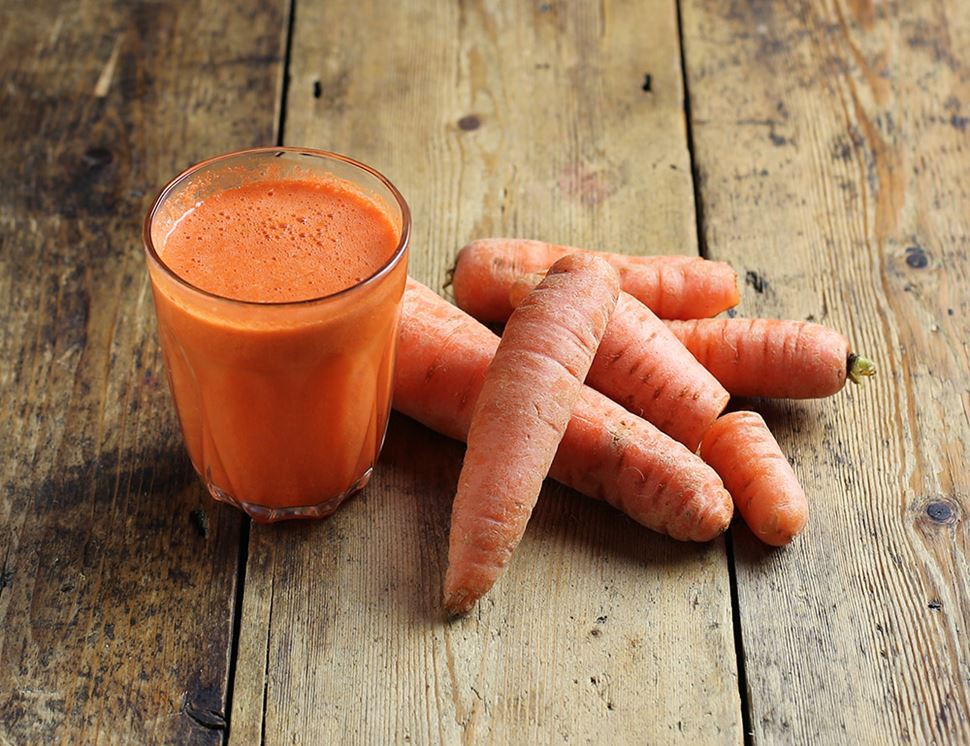 Carrots For Juicing, Organic (5kg)
Organic carrots come in all sorts of shapes and sizes (some of which are perfect for juicing although may not win any beauty contests). We reckon they go better in juices than on the compost heap. Carrots have carats of nutrients but most of the good stuff is just below the skin so scrub rather than peel your carrots. To get the best of them, drink up quick as you can after juicing them.

Country of Origin - UK
Class - Minimum Class 2
Our carrots are grown on Nick Walton's idyllic Bagthorpe Farm in Norfolk and Andrew Skea's farm in Scotland. Nick lives on the gorgeous Bagthorpe Farm, not far from the Norfolk coast, and rotates his crops regularly to get a rich diversity of soils, plants and wildlife. Andrew Skea has been farming carrots for over ten years now and still works with his family on his farms.
Carrots stand out from other fresh fruit and vegetables for the number of health benefits that they offer. At one time, carrots were only thought to be useful to the body for their vitamin A content (explaining why they are connected to reducing eyestrain and seeing in the dark!). Their high levels of beta-carotene have been shown to reduce the risk of lung cancer: people who eat carrots regularly are far less likely to contract lung cancer. Carrots provide a simple way to lower blood cholesterol: eating 200g of raw carrots a week was found to reduce blood cholesterol by a massive 11% after three weeks. However to keep the benefits, you have to keep on eating them! Food poisoning can sometimes be prevented even by small amounts of raw carrot.
Carrots will maintain their Beta-carotene even through boiling, although other nutrients are lost into the water, as the orange colour it obtains will show. However raw carrots can be finely or coarsely grated, cut into matchsticks or fingers to add colour as well as crunch and flavour to many dishes. Carrots should be stored in the warmest part of the fridge or in a cool dark place.
Turn it into one of these
You might also like to try...