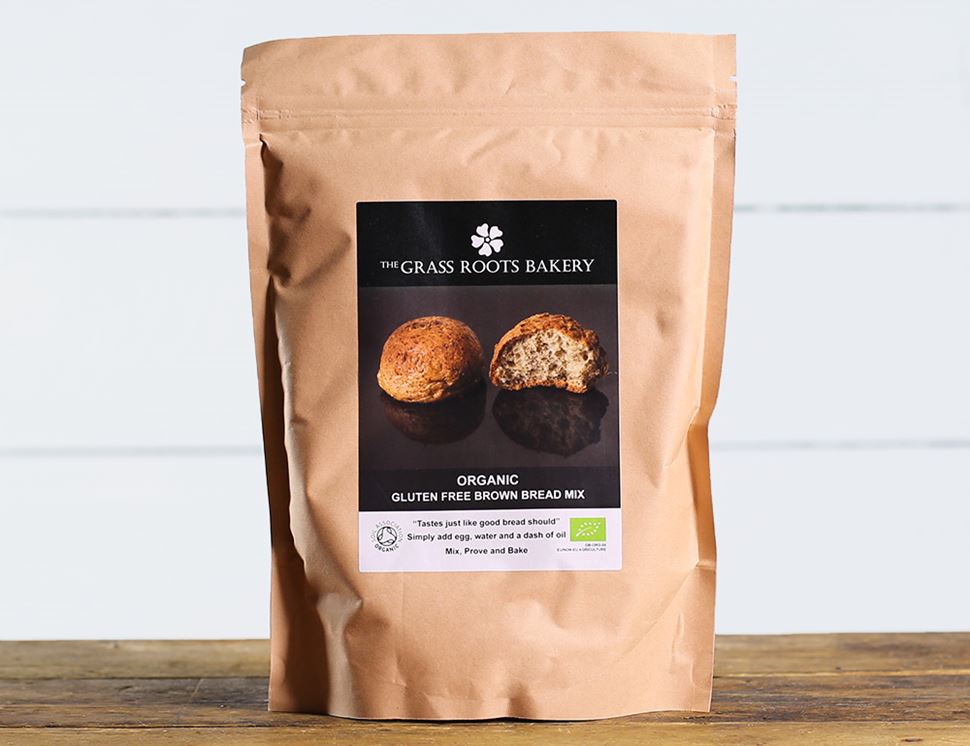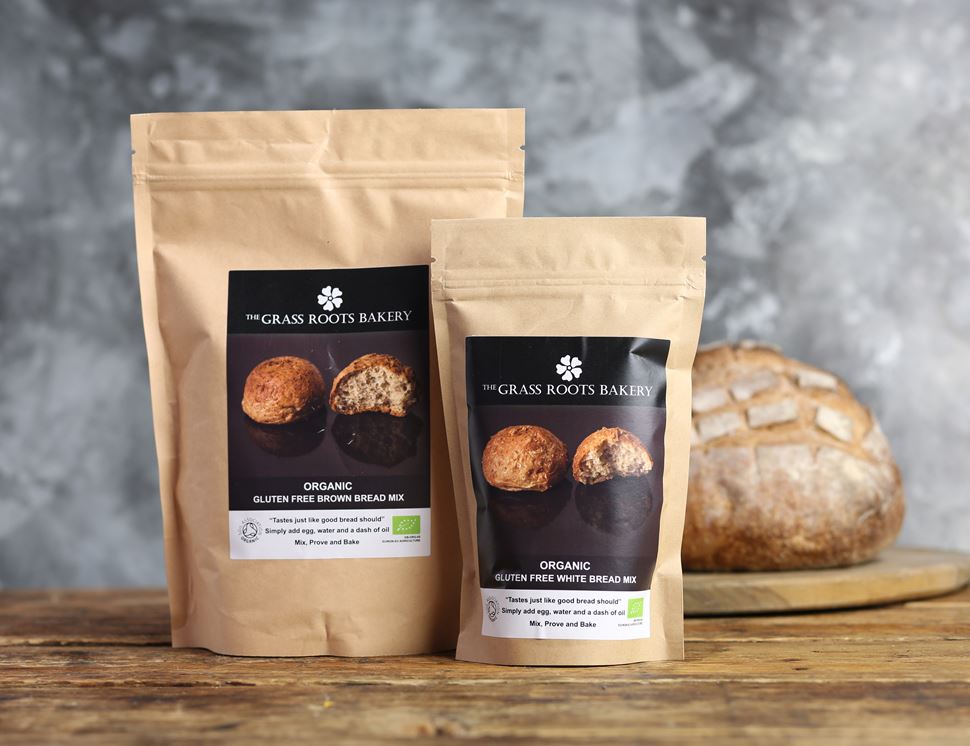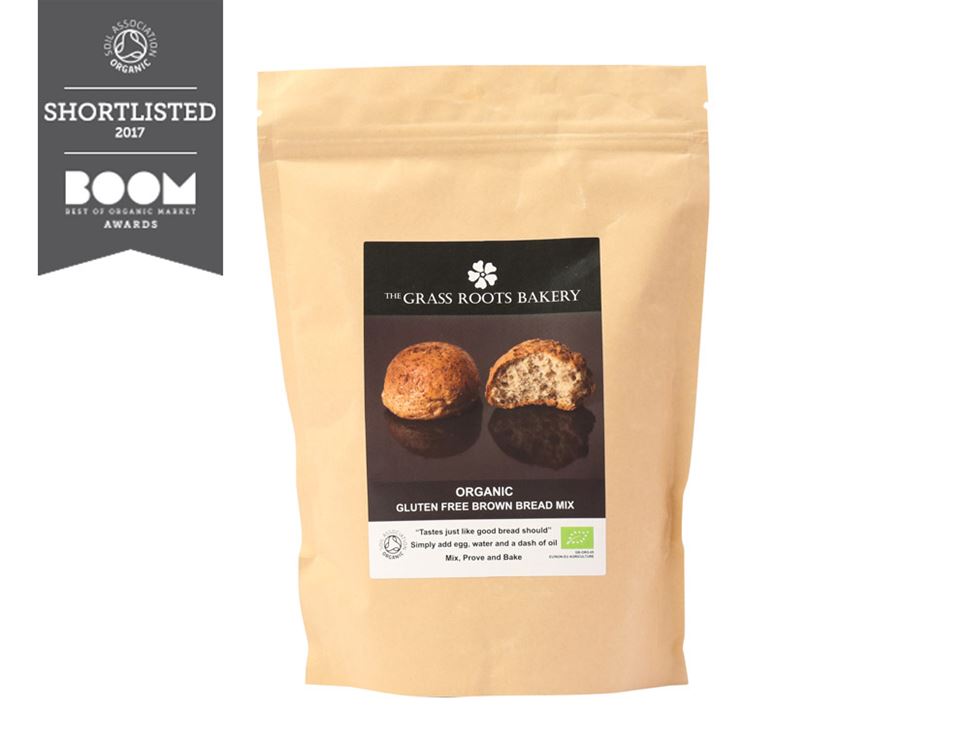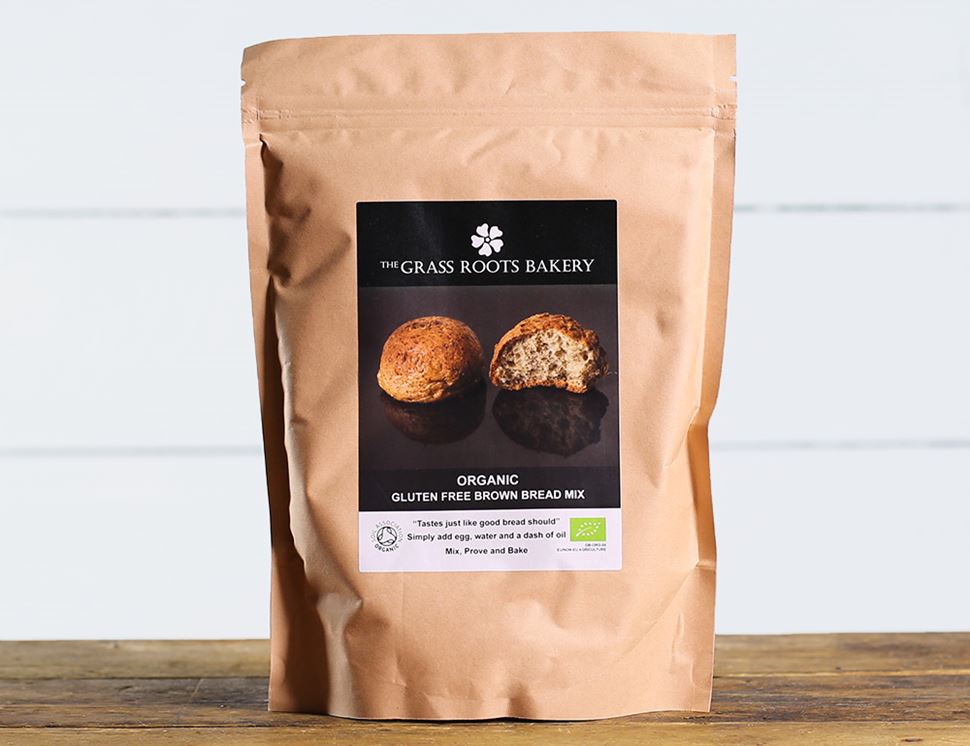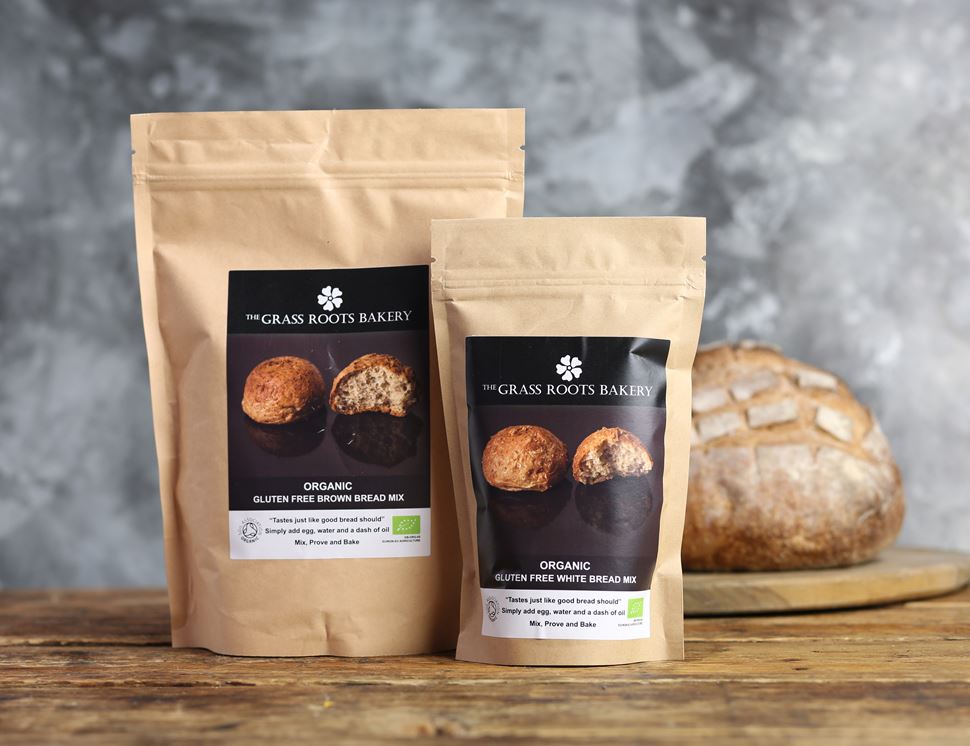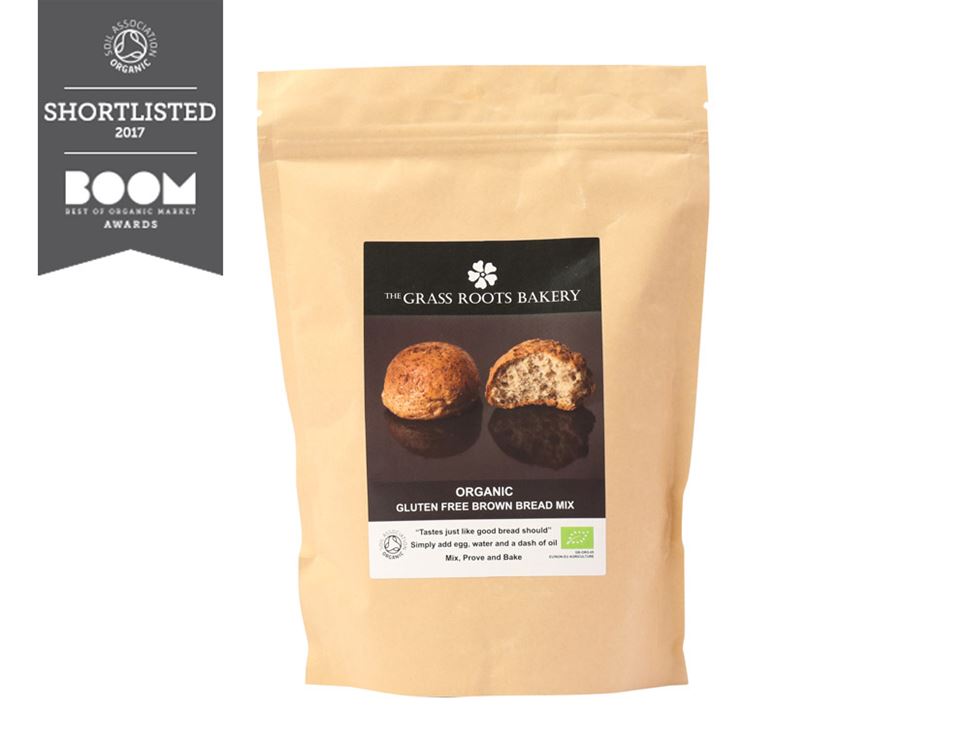 Brown Bread Mix, Gluten Free, Organic, The Grass Roots Bakery (560g)
There's nothing better than freshly baked bread, and with this here mix, you can now make your own delicious brown bread at home. It's easy, and it's gluten free. Just brilliant.
Andrea and Steve Walsh are the clever minds behind The Grass Roots Bakery. They wanted to finally be able to eat bread that wouldn't make them feel wonky, and after a bit of detective work they realised that it was the preservatives used in gluten free foods that was the culprit. Andrea took matters into her own hands, quite literally. She began baking their own bread using her own bread mixes and her oven at home, so every morning there would be fresh loaves ready for the children to take to lunch for the schoolday. Soon it dawned on them that others might be having the same issues that they were having, and putting their heads together, started their own bakery, based in Surrey, built bespoke by Steve, an engineer (very handy). Everything is still done by hand, as it was back in Andrea's kitchen, but there's now Soil Association and Coeliac UK accreditation to go along with it all.
Potato Flour*, Tapioca Flour*, Flaxseed Flour*, Sugar*, Yeast, Salt, Xanthan Gum * = produced to organic standards. For allergens, including cereals containing gluten, see ingredients in bold.
Nutritional Information per 100g/ml Energy (kJ): 1460 Energy (kcal): 350 Protein (g): 14.2 Carbohydrate (g): 59.8 of which sugars (g): 3.0 Fat (g): 5.7 of which saturates (g): 1.0 Salt (g): 1.8
Add bread mix into a large mixing bowl and add 250 ml (tepid water (100ml boiling water + 150ml cold water). Add 1 egg (if using, 30ml water if Vegan), 1 dessert spoon of oil (sunflower or olive oil to taste). Use an electric whisk, slowly combine and then increase the speed until the bread mixture is a smooth, thick batter. If making a loaf, transfer at this point to a lined loaf tin and cover. If making bread rolls, cover the bowl. Leave to prove for 40 minutes. Preheat the oven to 200C/400FGas 6. Very gently stir the risen bread mixture either in the bowl or the loaf tin to knock back. Spoon out into 6 equal rounds directly onto a baking sheet covered with baking parchment . Bake for 60 minutes. Remove & cool completely on a wire rack.
You might also like to try...