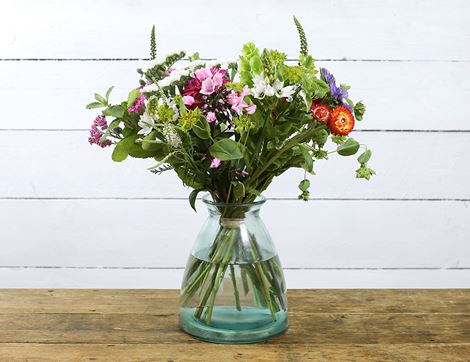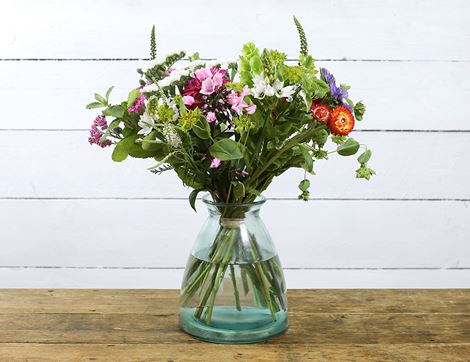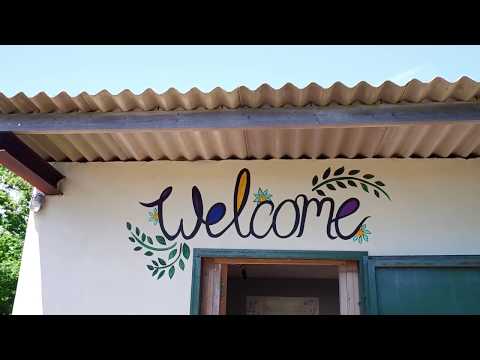 British Summer Flowers, Organic
Each bunch is unique. Shortlisted for Best of Organic Innovation at the BOOM Awards 2019
This bunch of organic British Summer Flowers from the green thumbs at Organic Blooms will lift any room you put them in, in a big way. Brilliantly, they're one of the very first flower growers to be certified organic. Coming fresh from the field, where they're grown without any artificial chemicals, much of each bunch is made up of 'cut and come again' annuals, perennials and shrubs, so that the flowers can grow again and again.

In June our floral heros will be sweet williams and alliums. From July we'll have a mix of phlox, zinnia, eryngium, moluccella, alstroemeria, statice and ammi majus. These beautiful blooms will make the perfect kitchen table arrangement. All in all, it's a more conscious way of regularly enjoying and celebrating beautiful, British, seasonal flowers in and around your home.

These are natural organic flowers so each bunch will be unique.

Country of Origin – UK
The idea of sustainable plant and flower delivery is close to our hearts, and we're delighted to have made 'floral' arrangements with the perfect partner. Organic Blooms are no ordinary organic flower company. Based in Gloucestershire, they provide valuable experience and training to local people with varying support needs.

Jo Wright, founder of Organic Blooms, started out as a therapeutic horticulturalist. Leading us on a stroll through her little slice of paradise, she had bouquets of enthusiasm for giving back to the community: "For us, staff turnover is as important as profit because the more we grow, the more supported jobs we create at our organic flower farm."

Jo's got her eyes set on making the wider world a better place with her beautiful organic flowers too. "Where a lot of imported plants are sterile, seedless and bred to have closed flowers, we sow native species which help promote bees and other insects with inviting, pollen-filled flowers." That'll explain the healthy buzz around the place then!

And when it comes to plant and flower delivery, they're breaking new ground. Every box will arrive in 100% biodegradable and compostable packaging. Even the plastic wrapping is cellulose-based, meaning it'll go down a treat in your compost bin.
To keep your beautiful blooms looking their best, please re-cut the stems on an angle and place in clean water, away from direct sunlight. Keep the water fresh and the vase clean and remove blooms as they fade.
Material: Paper box (Recyclable)
Sleeves/wraps/seals: Paper (Compostable/recyclable)
Contains BPA: No
You might also like to try...