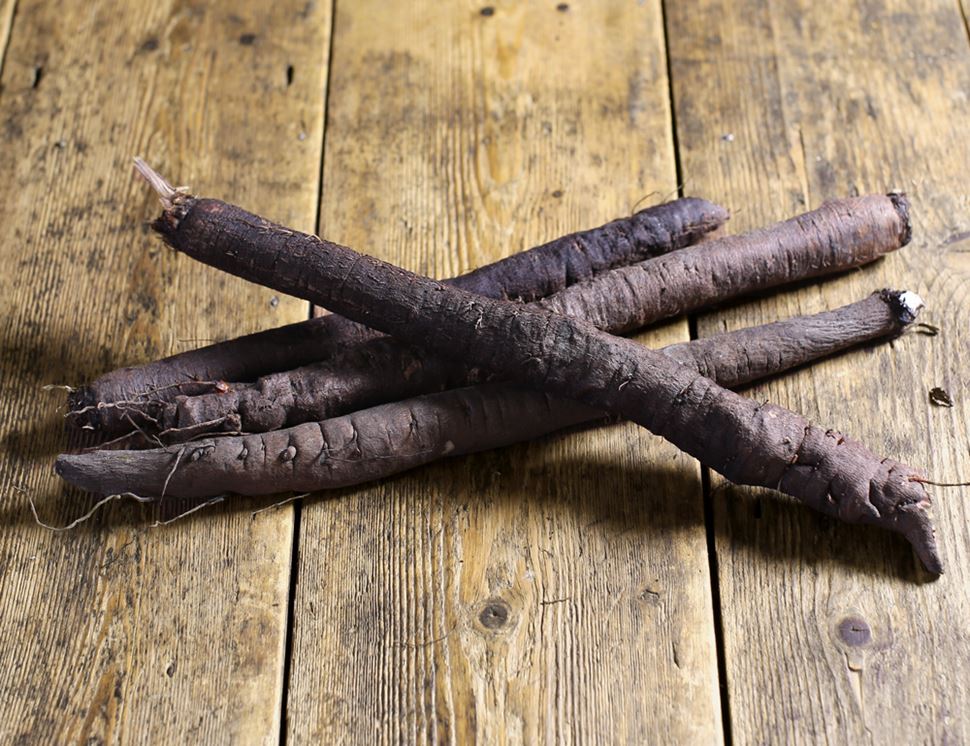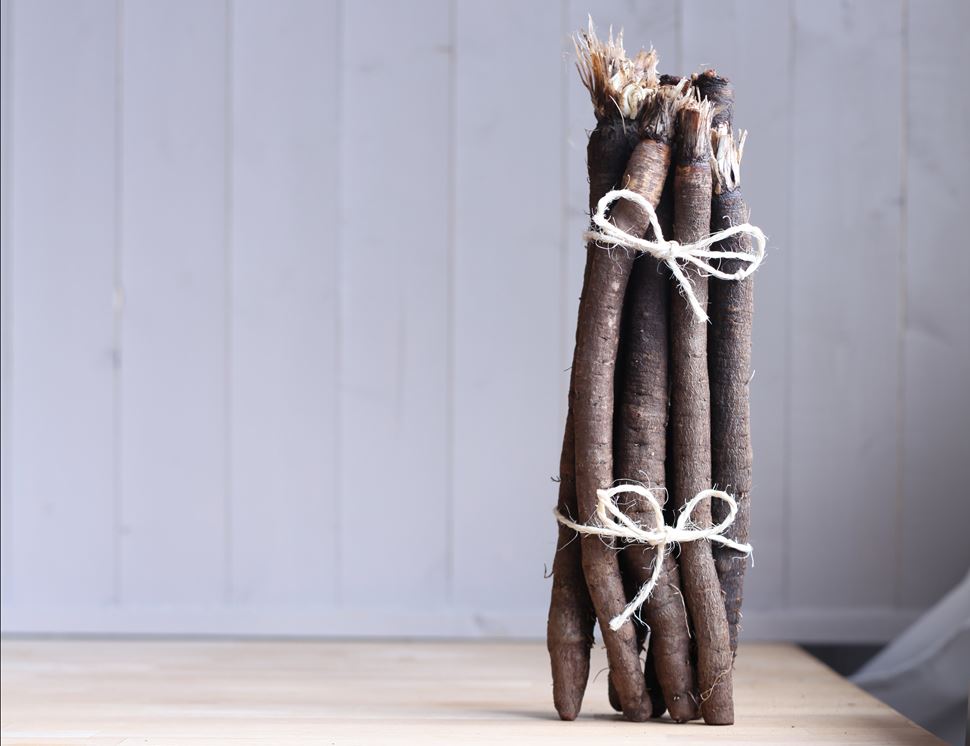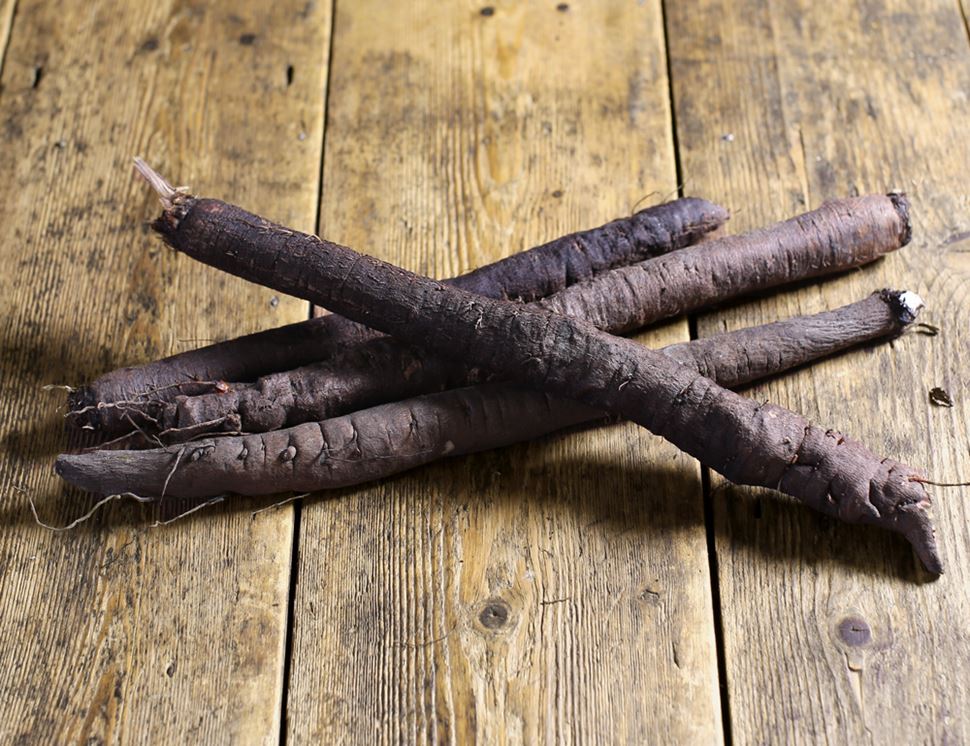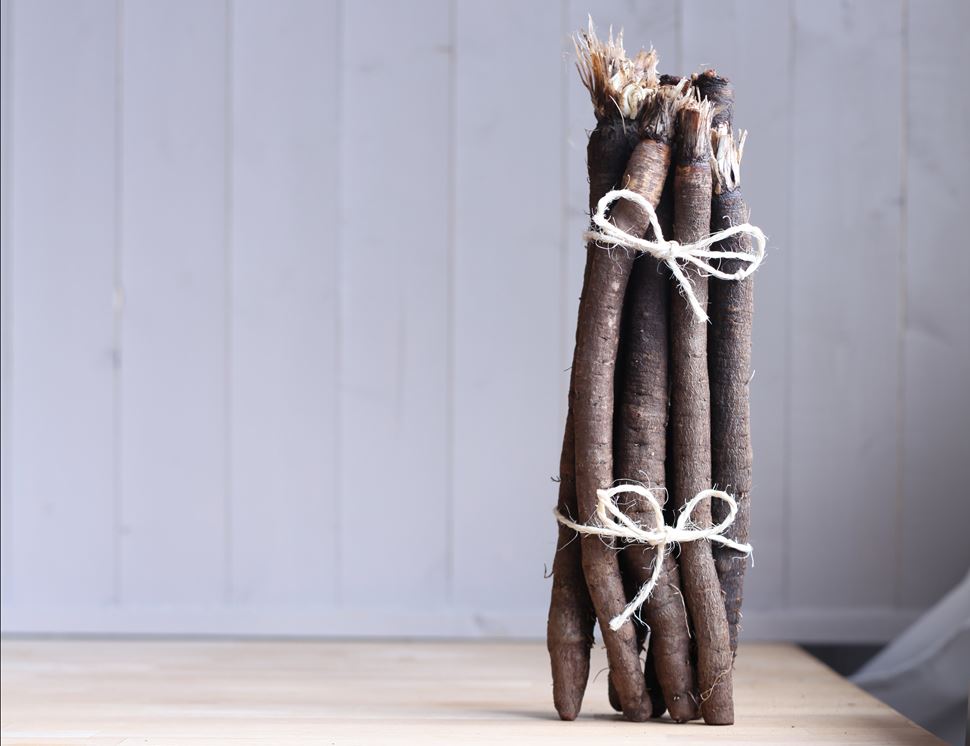 Black Salsify, Organic (400g)
Organic black salsify is a hidden winter gem. It looks, well, a bit like a dirty stick. But slip off its bark-like skin and you'll be holding one of the most delicious, delicately sweet root vegetables to be found. It's white and creamy in the middle, earning it the nickname 'the oyster vegetable' with its rare and wonderful oyster-like flavour.

If you fancy trying it but have not a clue as to how to cook it, visit our recipe patch, that's brimming with black salsify inspiration.

Country of Origin - Holland
Class - Minimum Class 2
Our black salsify is grown by Jan van Geffen in the Flevopolder area of Holland, an area reclaimed from the Zuidersea in the 1950's and 1960's. We get it from Holland as it's just not popular enough to grow on this island (something that totally baffles us as we love the stuff). Polder is the Dutch word for land reclaimed from the sea and most of Jan's farm lies two to three metres below sea level. Along with the newly popular black salsify, Jan also grows Jerusalem artichokes, Hamburg parsley and Parsnips.
Abel & Cole handles celery, celeriac and nuts on site. Due to our packing process and re-use of boxes there is a risk of cross-contamination from these, and all other allergens.
The best way to remove the skin is by cooking the salsify first - rather than getting out the peeler. Otherwise, you'll end up with tiny slivers of the lovely, edible white flesh beneath. But beware that once cooked the skin contains an extremely sticky residue so be careful how you discard it, protect your clothing and clean out pans immediately. Here's what you do: Scrub the salsify well then top and tail. Cut into pieces about 10cm/4 inches long and either steam or boil until you can pierce the salsify but it's not too soggy. When cooked plunge into a bowl of cold water. Using your fingers squeeze the salsify and the skin comes away easily - or you can use a knife if you really must but this may remove too much flesh. To serve: cut into smaller pieces and heat up then serve with melted butter and black pepper or one of our lovely dressings. Store in a cool dry place or refrigerate to prolong shelf life.
Turn it into one of these
You might also like to try...