Warming Mexican Chicken & Tortilla Stew
2 people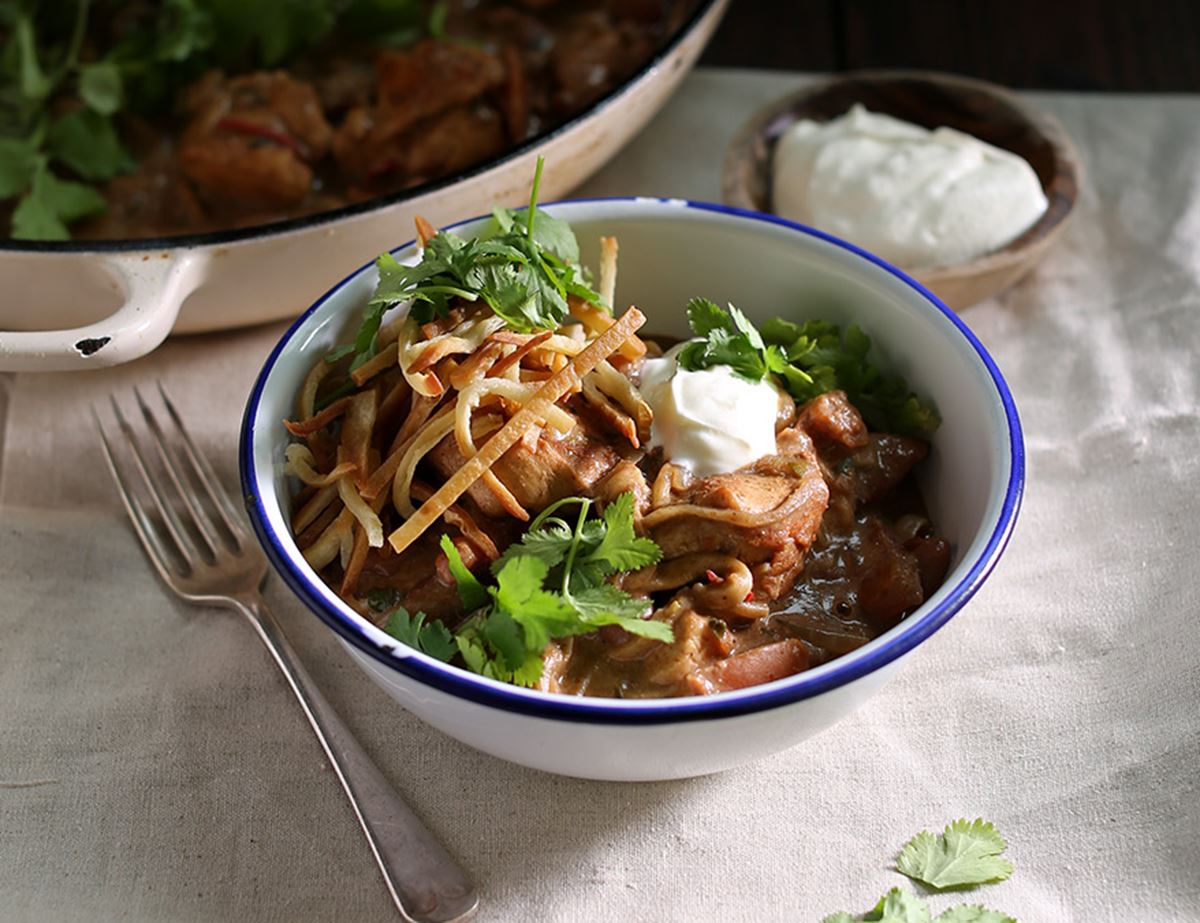 Chicken is gently cooked in an authentic and thick Mexican stew, flavoured with chilli, cumin, coriander and cocoa. Thickened with strips of tortilla wrap, with some crispy ones to serve on the side.
Ingredients
2 onions
2 garlic cloves
1 chilli
A handful of coriander
2 vine tomatoes
250g diced chicken breast
2-3 tbsp olive oil
Sea salt
Freshly ground pepper
1 tbsp ground cumin
400g tin of borlotti beans
200ml boiling water
1 tsp cocoa powder
4 white tortillas*
100g crème fraîche

Method
1.
Peel the onions and thinly slice them. Peel the garlic cloves and crush or finely chop them. Halve the chilli, flicking out the seeds and membrane for less heat, and finely chop it. Separate the coriander leaves and stalks. Finely chop the stalks (save the leaves for later in the recipe).
2.
Pour 1 tbsp oil into a large pan and warm to a medium-high heat. When the pan is hot, add the chicken. Sprinkle in a little salt and pepper. Fry the chicken for 2-3 mins on each side, till golden. Scoop the chicken out of the pan into a bowl.
3.
Reduce the heat of the empty pan to medium. Add an extra 1 tbsp oil if needed. Slide in the sliced onions, garlic, chilli and coriander stalks. Sprinkle in 1 tbsp ground cumin and 1 tsp ground coriander. Fry for 5-6 mins, stirring occasionally, till softened.
4.
While the onions cook, roughly chop the tomatoes. Stir the tomatoes into the onions along with the borlotti beans and their liquid. Pour in 200ml boiling water. Stir in 1 tsp cocoa powder.
5.
Return the chicken to the stew. Stir everything together well, and bring to the boil. Reduce the pan to a simmer and cook for 15 mins.
6.
Meanwhile, slice the tortilla wraps into halfmoons. Shred the halves into thin strips. Divide the strips into two heaps.
7.
Warm a large frying pan to a high heat. Pour in 1 tbsp oil. Scatter half the tortilla strips into the pan. Fry for 4-5 mins, stirring frequently, till the strips are golden and crisp. Lift the crispy tortilla strips out of the pan and set on kitchen paper to drain.
8.
Stir the uncooked tortilla strips into the chicken stew. Continue to cook for a further 5 mins, stirring occasionally, till the stew is thick and the tortillas are tender. Stir 2 tbsp crème fraîche through the stew. Have a taste and add more salt or pepper if you think it needs them.
9.
Ladle the chicken stew into bowls. Serve with dollops of crème fraîche, and finish with a scattering of crispy tortilla strips and coriander leaves on top.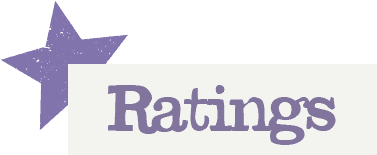 You'll need to log in to leave a rating & comment