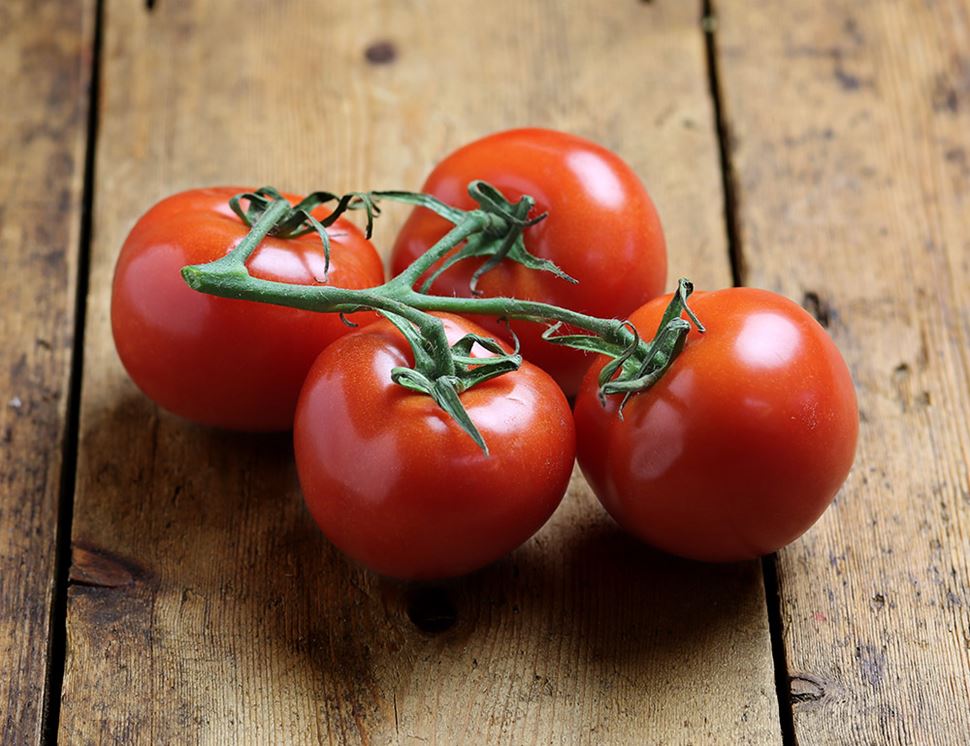 Vine Tomatoes, Organic (400g)
Did you know that when the tomato plant first came to the British Isles in the 16th Century it was used predominantly as a decorative plant as its fruit was believed to be poisonous? Thankfully, someone clearly took a risk and now we know better.

Country of Origin - Spain
Class - Minimum Class 2
We love to bring you all sorts of organic fruit & veg all year round, so we're thrilled to be working with Camposeven, a farming cooperative in Spain. Formed in 2007, by seven families, they grow some 35 different varieties of fruit & veg. David runs the show and is joined in the fields by the eldest of his six children. They've made organic farming their life's work and strongly believe that organic and sustainable practices are the future of farming. We think their stone fruit are the best we've ever tasted, so they obviously know their stuff.
Tomatoes absolutely love sunbathing, so leave them on the windowsill if they need ripening. Or, pop them in the fridge if they're already ripe, and take them out a few hours before you eat or cook with them – they taste much better at room temperature. Give your tomatoes a quick rinse before slicing for your salad. A good tip for removing the skin (some recipes ask for this) is to place the tomatoes in very hot water and wait till the skin begins to peel away naturally, remove and, when cool enough, peel completely. The older the tomato, the softer it is.
You might also like to try...