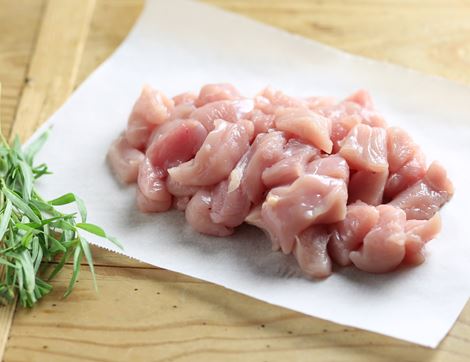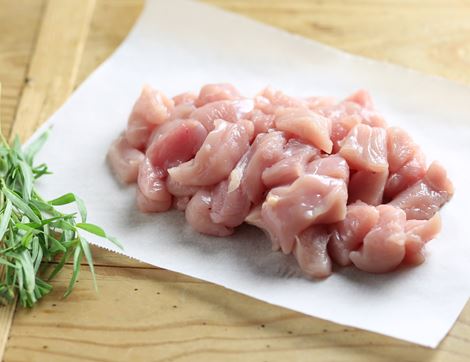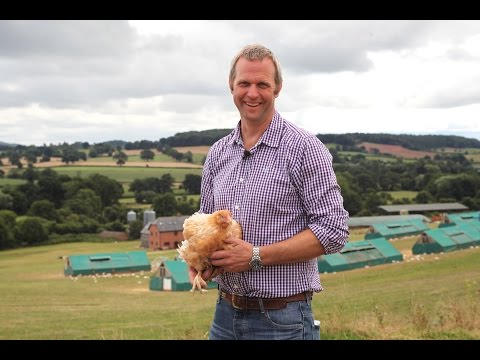 Diced Chicken Breast, Organic, Abel & Cole (300g avg)
From free-range coops. With room to roam. Our organic diced chicken is ready-prepared to add tenderness and rich flavour to any dish you choose.

What makes me special?

- Raised on the award-winning Wood Green Farm in Devon – famed for its high-welfare principles
- Farm owner, Chris Labdon, was awarded The Good Chicken Award by Compassion in World Farming because of his passionate focus on his flock's welfare
- The organic chickens on this farm grow at a natural rate, developing slowly with plenty of room to roam
- They receive only organic feed, alongside what they find when foraging
- Add straight to your stir-fry or pop onto skewers to make shish kebabs
- Please note this diced chicken is priced by weight. We'll adjust the price accordingly. This extra charge will be capped at an added 20% of that shown. If it falls under 20%, we'll charge accordingly.
Both our organic and high welfare, non-organic chicken comes from Wood Green Farm in Devon – famed for its high-welfare practices. Farm owner, Chris Labdon, rears his flocks with a real focus on their wellbeing. Chris has even won the Compassion in World Farming Good Chicken Award for his efforts. His birds live in low-density colonies. With plenty of space to roam and grow slowly. All of which makes for a succulent and tender taste.
Turn it into one of these
You might also like to try...