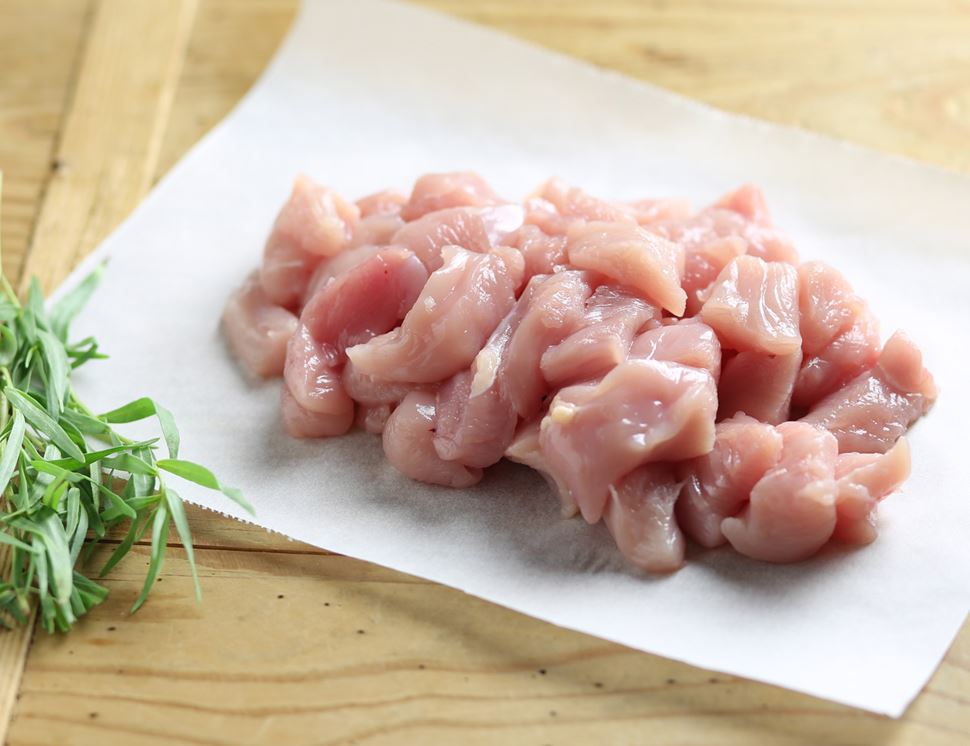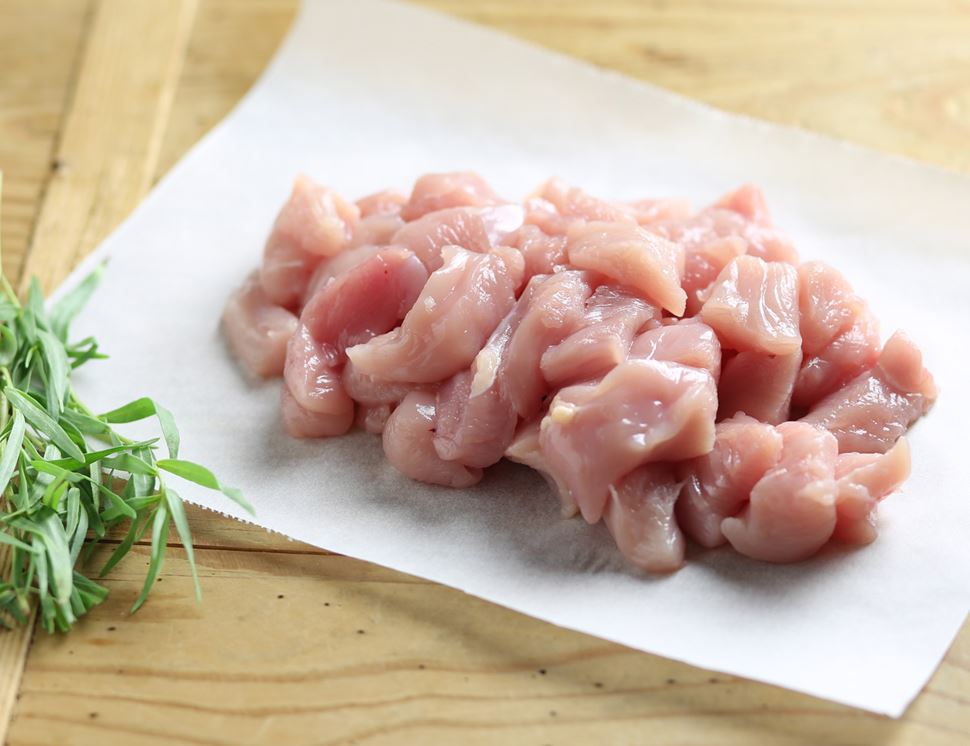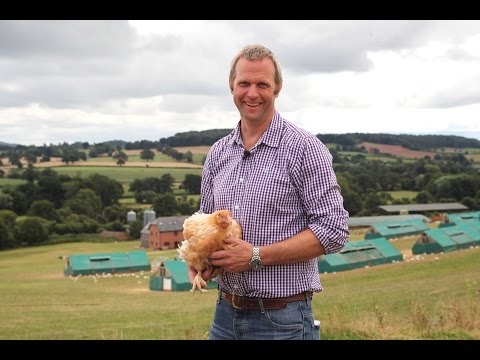 Diced Chicken Breast, Organic (240g min)
This diced chicken breast is as tender as it gets. All the prep's been taken care of. They're ready to be thrown in to a stir-fry or popped onto skewers to make some lovely shish kebabs.
Country of Origin - England

Please note: The weight listed is the minimum quantity you will receive.
Our chickens come from Chris Labdon's Devonshire farm. He's a fantastic farmer and all round good egg, making sure his chickens have the best possible life. Chris' chicks are healthy and resilient because they're very active, slow-grown and eat an organic diet. Chris plants trees so his chickens can peck and scratch about and explore (it's a favourite pastime of chickens). Chris really does go above and beyond to see that his chickens' quality of life is the best it can be.
You might also like to try...