Sweetcorn Ribs with Tomato, Chilli & Lime Hot Sauce
2-4 people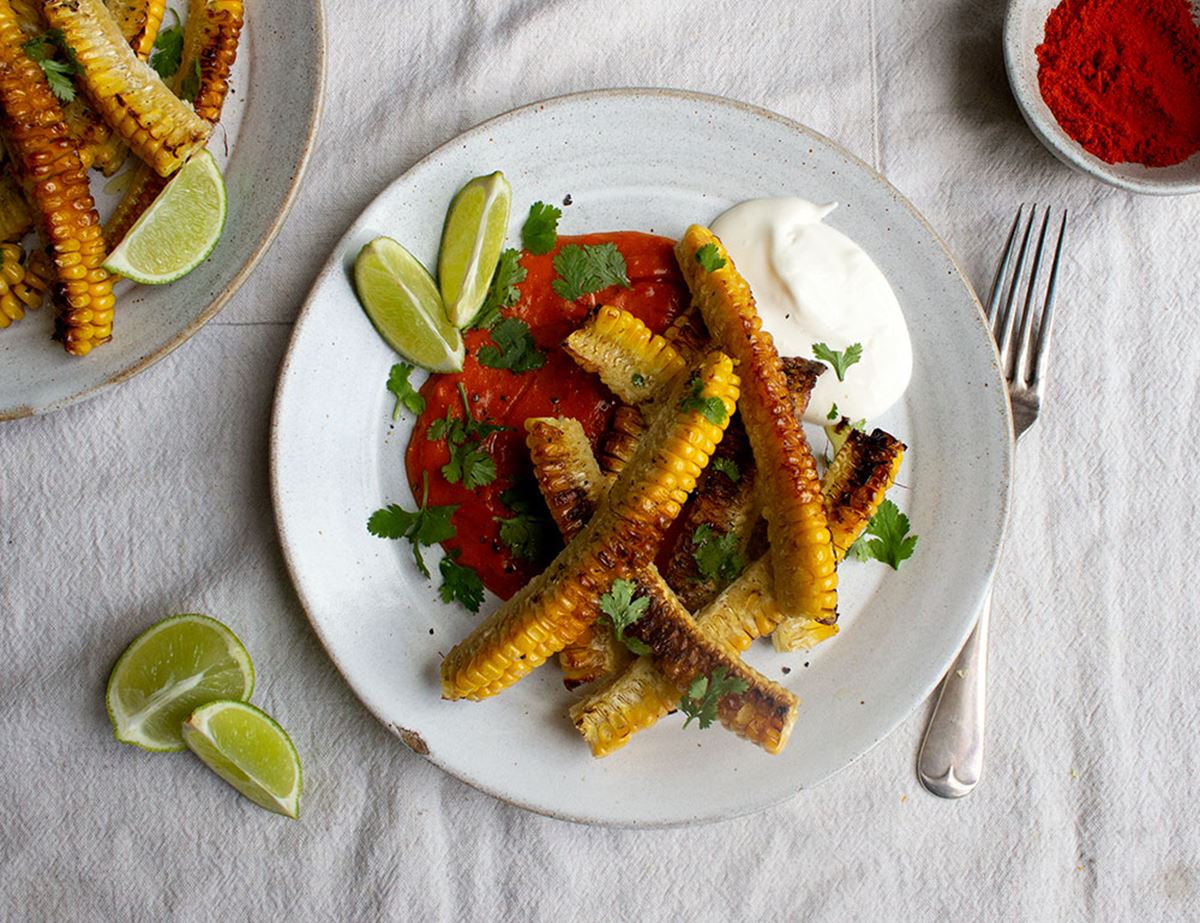 Sweetcorn ribs – or riblets – are juicy strips of sweetcorn that can be fried, grilled or barbecued till tender and served with your favourite rib sauce. These riblets are served with an aromatic homemade hot sauce made with sweet cherry vine tomatoes, chilli and lime.
Ingredients
1 onion
5 garlic cloves
2 chillies
250g cherry vine tomatoes
2 tsp smoked paprika
1 tbsp red wine vinegar
1 tbsp raw cane sugar
2 limes
4 corn on the cobs
A handful of coriander leaves
Soured , to serve
Prep: 20 mins | Cook: 25 mins

Method
1.
Peel and finely chop the onion. Peel and thinly slice the garlic. Trim the chillies and roughly chop them, scooping out the white pith and seeds if you prefer less heat. Quarter the cherry tomatoes.
2.
Pour 1 tbsp oil into a small pan and warm over a medium heat. Slide in the onions, garlic and chillies. Season with a good pinch of salt and pepper. Pop a lid on the pan. Fry the onion garlic and chilli for 6-8 mins, stirring occasionally, till starting to soften. Add the smoked paprika to the pan and stir well. Cook for a further 2 mins.
3.
Slide the cherry tomatoes into the pan and pour in the red wine vinegar. Add the sugar and stir to combine. Cook for a further 10 mins, lid on but stirring occasionally. Once cooked, squeeze in the juice from one of the limes. Ladle into a small blender and blitz, or use a hand-held blender in the pan to whizz till smooth. This is your hot sauce.
4.
Trim the ends off the sweetcorn cobs and strip away the husks. Stand a cob on its end and, using a sharp, heavy knife, carefully slice it in half vertically, keeping your fingers away from the blade at all times. A serrated blade can help saw through the hard cob. Slice each cob into 'ribs' 2-3 kernels wide, then repeat with the remaining cobs. If they're too tough, simmer the cobs in hot water for 3-4 mins to soften them a little.
5.
Pour 1 tbsp oil into a large frying pan and warm over a medium-high heat. When the pan is hot, add the sweetcorn ribs. Cook the sweetcorn ribs for 3-4 mins on each side, till deep golden and charred in places. You can cover the pan with a lid to keep the heat in, but watch out for kernels getting too hot and bursting.
6.
Swirl a few spoonfuls of hot sauce onto each plate then top with the ribs. Add a generous spoonful of coured cream, sprinkle with coriander leaves and serve with lime wedges for squeezing.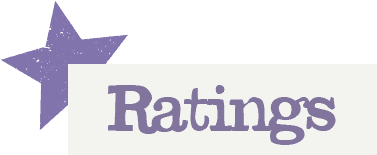 You'll need to log in to leave a rating & comment