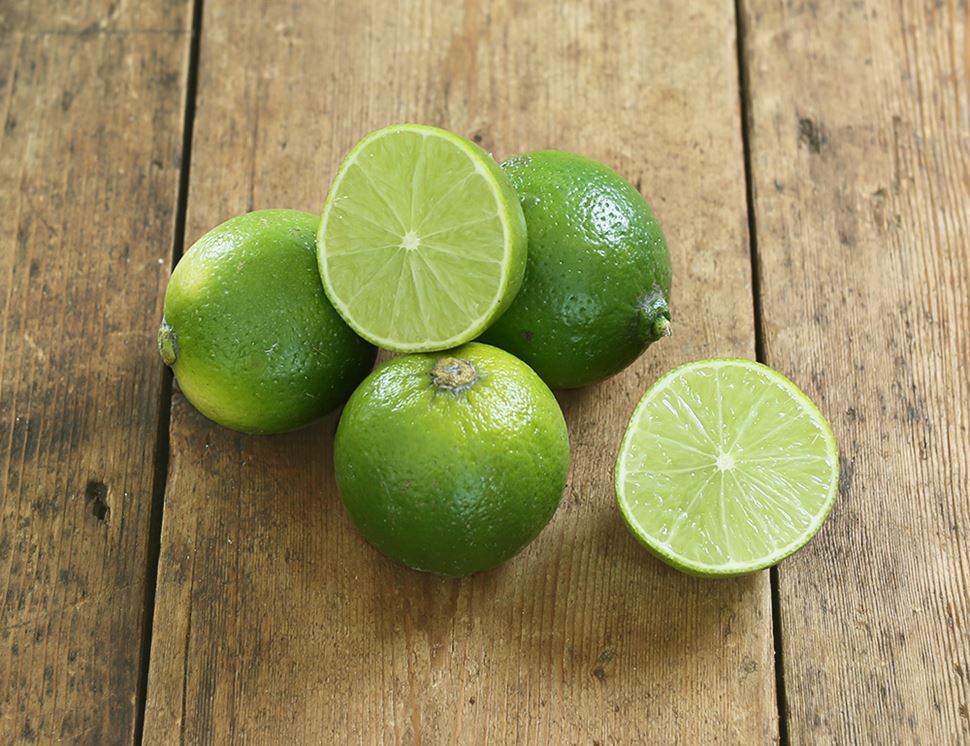 Limes are indispensable when making delicious cocktails, salad dressings, or as a natural bottle stop for your beer...and not to mention delicious squeezed over Asian or Mexican food. (Unwaxed)

Country of Origin - Brazil
Class - Minimum Class 2
Abel & Cole handles celery, celeriac and nuts on site. Due to our packing process and re-use of boxes there is a risk of cross-contamination from these, and all other allergens.
Lime juice and zest can replace lemon juice or zest in most recipes. Slices of lime are great in cool drinks. Limes will keep for quite a long time in your fruit bowl. If you are using half at a time, cover the end in plastic and keep in the fridge. Don't forget to wash your fruit and veg before use.
You might also like to try...