Speedy Sizzling Chicken Fajitas
2 people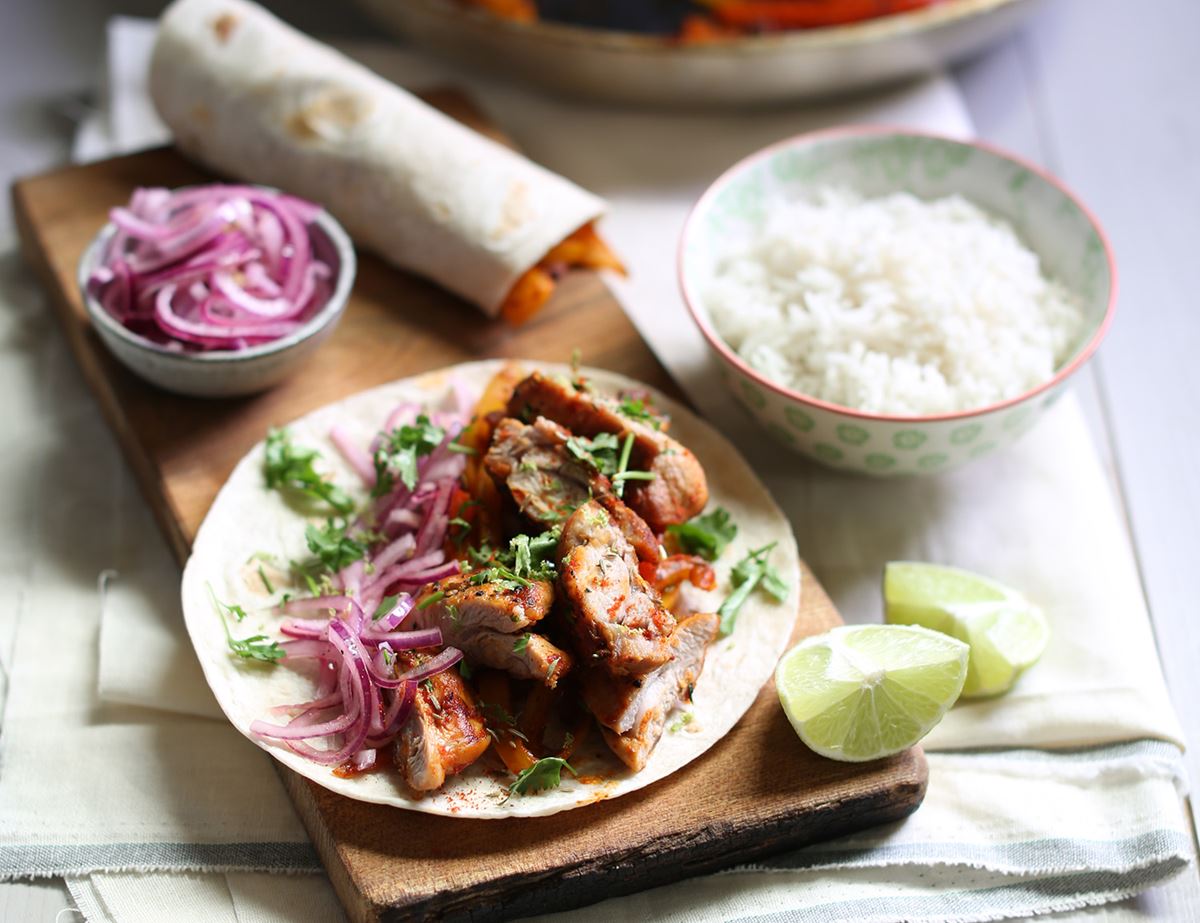 Dish up dinner in a dash with organic chicken leg tumbled with peppers, smoky spices and quick-pickled onions. They make a mouth-watering meal all wrapped up in flour tortillas and served with fluffy rice on the side.
Ingredients
1 lime
2 red onions
Sea salt
Freshly ground pepper
75g white basmati rice
150ml boiling water
1 red pepper
1 yellow pepper
A handful of coriander
2 garlic cloves
2 tsp olive oil
250g diced chicken leg
1 tsp smoked paprika
1 tsp cumin seeds
4 white tortillas*

Method
1.
Finely grate the zest from the lime into a bowl and set aside for later. Squeeze half of the lime juice into a separate bowl. Peel and thinly slice 1 red onion and slide it into the bowl with the lime juice. Sprinkle with a little salt and pepper, stir and set aside. The lime juice will lightly pickle the onion.
2.
Rinse the rice and tip into a small pan. Add 150ml boiling water and a pinch of salt. Clamp on a lid, bring to the boil, then turn the heat right down. Gently cook for 8 mins, till all the water is absorbed and the rice is tender. Take the pan off the heat and let it sit, lid on, for 5 mins to finish cooking.
3.
While the rice simmers, peel the remaining red onion and slice it. Halve the red and yellow peppers and scoop out the seeds and membrane. Slice the peppers into thin strips. Separate the coriander stalks and leaves (save the leaves for later in the recipe) and thinly slice the stalks. Peel and crush or finely grate the garlic.
4.
Pour 2 tsp olive oil into a large frying pan and warm to a medium-high heat. When the pan is hot, add the diced chicken leg. Sprinkle with a little salt and pepper. Fry for 8 mins, turning once or twice, till golden on all sides.
5.
Slide the sliced red onion and both peppers into the pan with the chicken and stir fry for 2-3 mins. Sprinkle in 1 tsp each smoked paprika and cumin seeds, and the chopped garlic and coriander stalks. Stir and cook for a further 1-2 mins, till the largest pieces of chicken are cooked through (if you scoop a piece out and slice into it, there won't be any pink). Remove the pan from the heat. Squeeze over the remaining lime half and stir in the reserved zest.
6.
Fluff the rice with a fork and divide the tortillas between 2 plates. Top the tortillas with the chicken and peppers, finishing with the lime-pickled red onion and a scattering of coriander leaves. Serve with the fluffy rice on the side.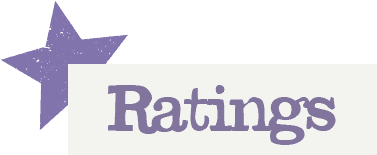 You'll need to log in to leave a rating & comment