Rainbow Rice
4 people
A fantastic anything goes recipe.
Ingredients
½ mug of brown basmati rice
A few splashes or spoons of olive or coconut oil
1 mug of water
Sea salt
A thumb of fresh ginger, peeled and finely chopped
½ fresh chilli (more or less, to taste), finely chopped
2 garlic cloves, peeled and finely chopped
1 onion or a large leek, finely diced
1 mug of carrots or butternut squash, finely diced
1 mug of a green veg*, finely diced or sliced
1 mug of red or yellow pepper, finely diced
A large handful of purple sprouting broccoli or any other colourful veg, finely chopped/diced
1 lemon or lime
A few glugs of soy sauce
A handful of dessicated coconut, toasted
A handful of cashew nuts or sunflower seeds, toasted
A handful of fresh basil, coriander and/or mint, roughly chopped
*Use any greens you like or have: broccoli, green cabbage, spinach, courgette, kale, cavolo nero, and so forth.

Method
1.
Add a little oil to a hot lidded frying pan. Add rice. Toast uncovered for a mo. Add a pinch of salt and the water. Mix. Lower heat. Cover. Cook for 30-40 mins, or till the water is absorbed.
2.
Prep your veggies as the rice cooks. Let the rice steam as you sizzle the veg.
3.
Gloss a hot wok with oil. Tumble in the garlic, chilli, ginger, onion/leek and any firm veg like carrots.
4.
Once soft, slowly add the other veg. Start with the firm veg, add delicate veg like broccoli last.
5.
Once the veg is soft with a crunch, add your rice. Add a good splash of soy, lime or lemon juice and some zest.
6.
Adjust seasoning to taste. Finish with toasted coconut, cashews or sunflower seeds and herbs.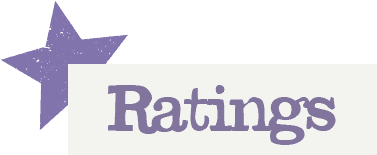 You'll need to log in to leave a rating & comment
Parsnip hater
Very tasty flexible recipe.
Rainbow Rice
Brilliant! Chuck anything in.. great way of using everything up. Perfect for autumn comfort food without being heavy. Generous dose of Chinese five spice added a lovely flavour and warmth. Highly recommend!
Rainbow Rice
simple and a great think to do with the leftover greens in the fridge