How to Cook the Perfect Goose
4-6 people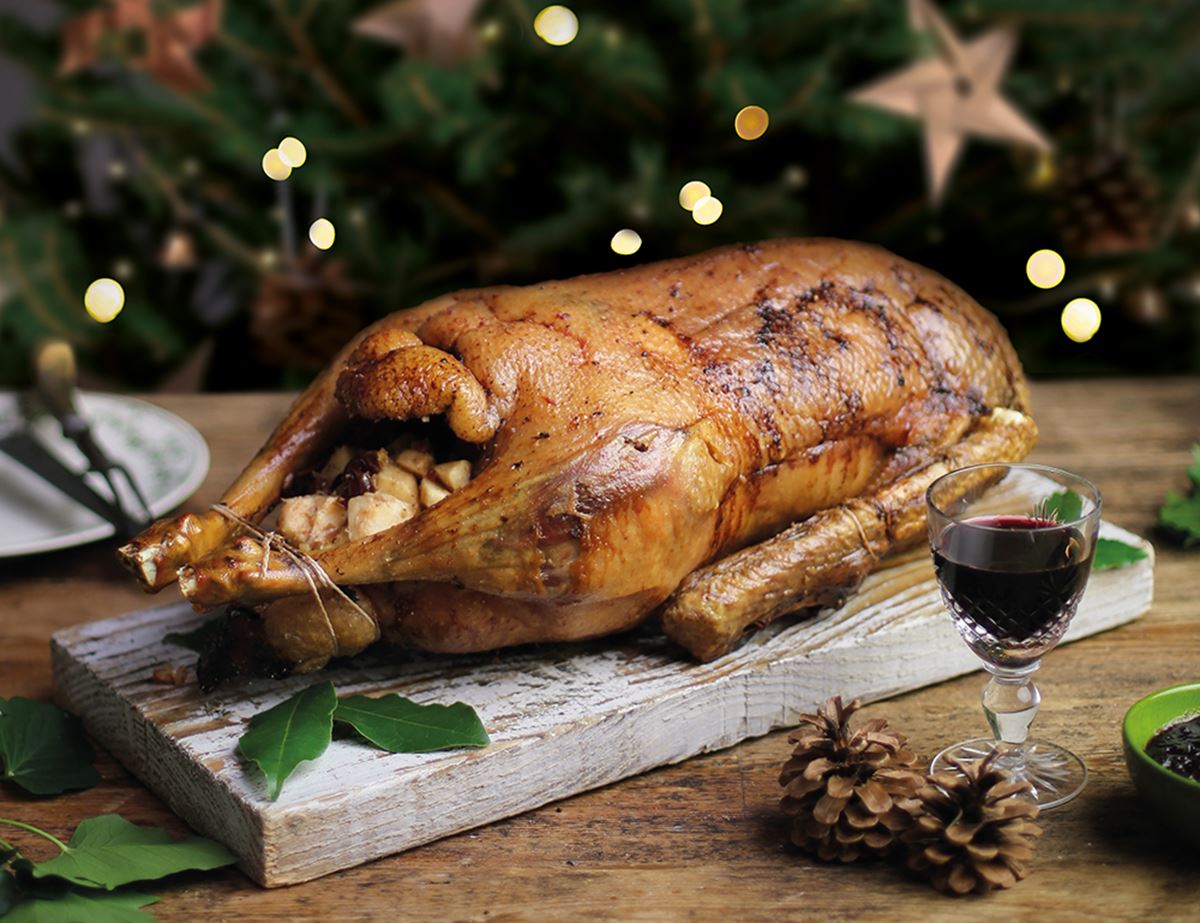 Here's our easy guide to cooking the perfect Christmas goose.
Ingredients
1 whole goose
A few sprigs of herbs, such as rosemary, sage, bay and/or thyme
A few spices, such as cinnamon sticks, fresh ginger or star anise (optional)
An orange, clementine or lemon, halved
A few garlic cloves, crushed
A few aromatic veg, such as carrots, onions/leeks, celery/celeriac, fennel, parsnips…
Prep: 20 mins | Cook: 3 hrs

Method
1.
Preheat your oven to 220°C/Fan 200°C/Gas 7. Remove the packaging and let your goose get up to room temperature before cooking.
2.
Pat the skin dry to make it extra crispy, and rub a decent amount of salt all over it. Look in the cavity for two lobes of fat that need to be pulled out before you put the goose in the oven. You can keep this fat for cooking. To prepare the fat, very gently melt the chunks of fat in a pan over a very low heat, then pour in a sterilised jar and store in the fridge for up to 6 months. Remove any giblets from the cavity, too.
3.
Prick the goose all over so you pierce the skin but not the meat, making sure you pierce it well under the wings and aorund the thighs (this helps keep the flat flowing). Place your bird in a large roasting tin, breast-side facing down.
4.
Tuck some herbs and spices, halved citrus and/or crushed garlic or onion slices inside the cavity. Don't fill it more than half full.
5.
Nestle some of the same aromatics and a handful of chopped veg (such as carrots, parsnips, celery, fennel or celeriac) under the goose. It adds flavour to the bird and your gravy.
6.
Roast your goose breast-side down at 220°C/Fan 200°C/Gas 7 for 20-30 mins, or till the skin is crisp and bronzed.
7.
Lower the oven to 170°C/Fan 150°C/Gas 3. Roast your goose 30 mins for every 1kg. So, if your bird weighs 4kg, if should take 2 hrs beyond the initial bronzing. Use your instinct. Ovens differ – your good judgement doesn't. If it's getting too tanned, loosely cover it with foil. If it seems done before time's up, do the pierce test. Every 30 mins or so, baste the bird with the pan juices, then ladle any excess fat out of the tin and pour it into a heatproof bowl through a sieve. You will end up with lots of luscious fat – save this for roasting potatoes and other veg.
8.
Pierce the fattest part of the leg with the tip of a sharp knife. If the juices run clear, it's done. If they're pink or reddish in any way, cook your bird for a bit longer. Check every 30 mins, piercing the leg as before.
9.
When the juices are running clear, carefully flip the goose over to brown the breast. Crank the heat back up to 220°C/Fan 200°C/Gas 7 for 20 mins, or till the breast side is nice and golden. Rest your bird for at least 1 hr before carving.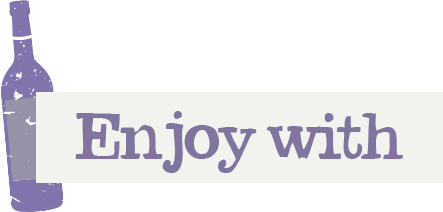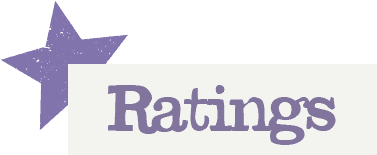 You'll need to log in to leave a rating & comment
mizz_dune
Delicious recipe! So easy to follow and very rewarding, Yummy, well-seasoned goose.
LadySadie
Oh my word! Followed your instructions to the T. Fantastic goose, crispy skin, delicious! Thank you so much. Made Christmas Dinner a joy! NO BASTING! ??
Jill Jan
Where have the ducks gone? Can't find any on Abel and Cole website!