Grilled Plaice with Sea Vegetables & New Potatoes
2 people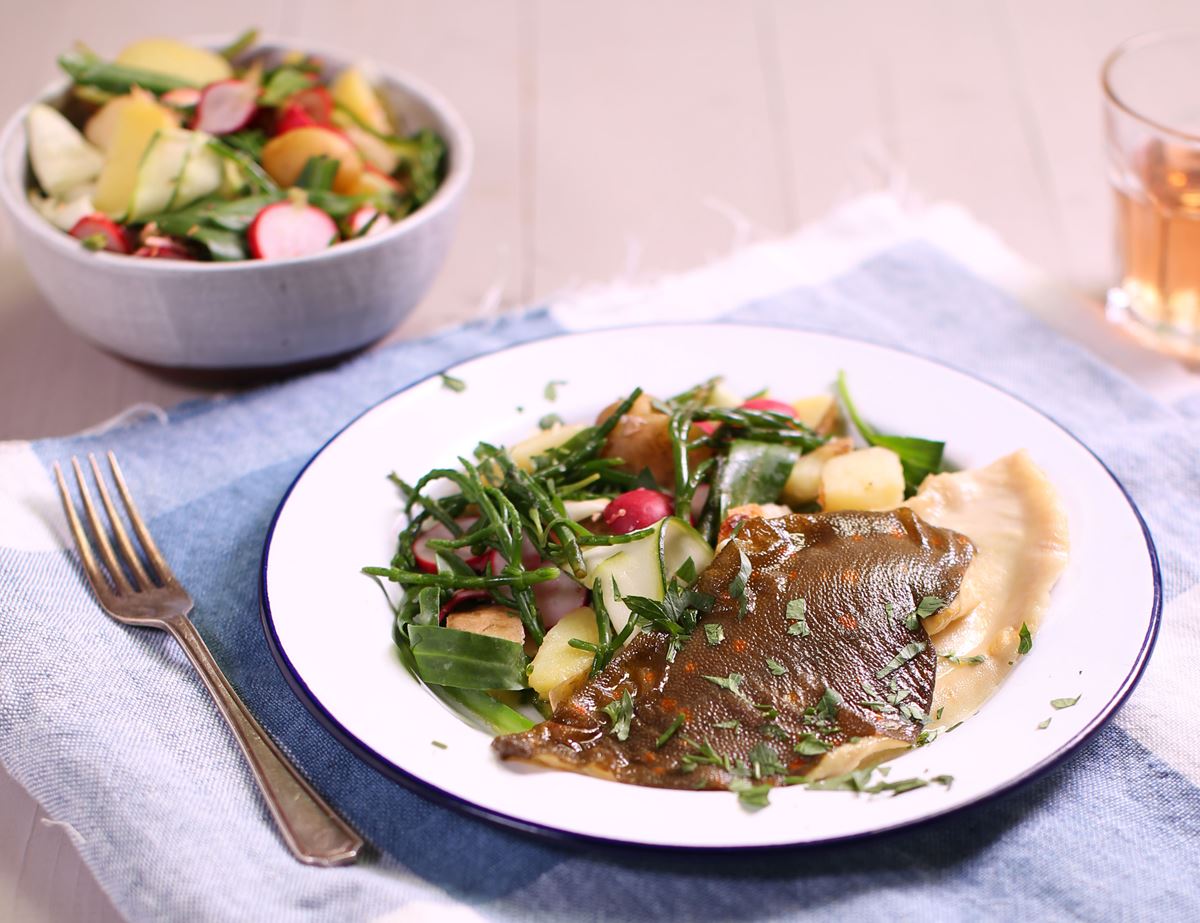 A taste of the seaside, starring flaky fillets of sustainable plaice, grilled till crispy and served with a mix of samphire, wild sea vegetables, nutty potatoes, crisp, peppery radishes and fresh ribbons of courgette.
Ingredients
500g potatoes (new or cut small)
Sea salt
1 garlic clove
1 lemon
Freshly ground pepper
A bunch of radishes
1 courgette
A handful of flat leaf parsley
2 plaice fillets
100g wild samphire
80g wild coastal mix
1 tsp olive oil
Tip: Your wild coastal mix is a fabulous assortment of freshly foraged sea veg, some of which will need a little extra prep before you simmer them. Sea purslane (long flat leaves on woody stalks) – pluck off the leaves, discarding the stalks. Sea spray (needle-like leaves on woody stems, a bit like rosemary) – strip the leaves, discarding the stems. Marsh samphire (succulent fronds, look like tiny asparagus) – trim off any rooty bases with a knife.

Method
1.
Scrub the potatoes. Halve or quarter any larger ones into bite-sized pieces and tumble into a pan. Cover the potatoes with water and add a pinch of salt. Pop on a lid and bring to the boil, then reduce to a simmer and cook for 10-12 mins, till just tender.
2.
While the potatoes come to the boil, peel the garlic clove and crush or finely grate it into a large bowl. Grate in the lemon zest and squeeze in the juice. Add a pinch of salt and pepper. Whisk together.
3.
Separate the radishes from their leaves and rinse both. Thinly slice the radishes (pop the leaves aside for later) and add to the bowl with the garlic and lemon dressing. Stir well and set aside.
4.
Trim the courgette and use a peeler to peel it into ribbons. When you get to the seeded core, thinly slice it. Add the courgette ribbons to the bowl but don't mix them in just yet. Finely chop the parsley. Add half to the bowl (but still don't mix everything together). Keep the rest for garnishing.
5.
Heat your grill to high. Arrange the plaice fillets, skin-side up, on a baking tray lined with foil. Brush the fillets with 1 tsp oil and sprinkle with salt and pepper. Slide under the hot grill for 5 mins, till the fish is cooked through and flakes easily when pressed with a fork.
6.
While the plaice cooks, rinse the samphire and wild coastal mix (see our tip on how to prepare your sea vegetables). When the potatoes are tender, add the samphire and sea vegetables. Simmer for a further 1 min, then drain the potatoes and greens. Shake dry and add to the bowl with the radishes and courgette. Add a handful of the reserved radish leaves. Pour in 1 tsp oil. Toss everything together till well combined.
7.
Divide the potatoes and vegetables between a couple of warm plates, top with the grilled fish and garnish with the remaining parsley to serve.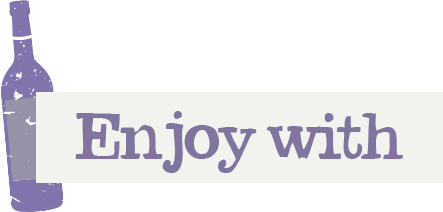 (£3.50 per 100g)

From our accredited sustainable foragers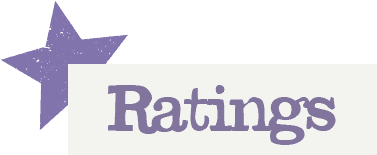 You'll need to log in to leave a rating & comment