Fragrant Chilli & Mint Fish Noodles
2 people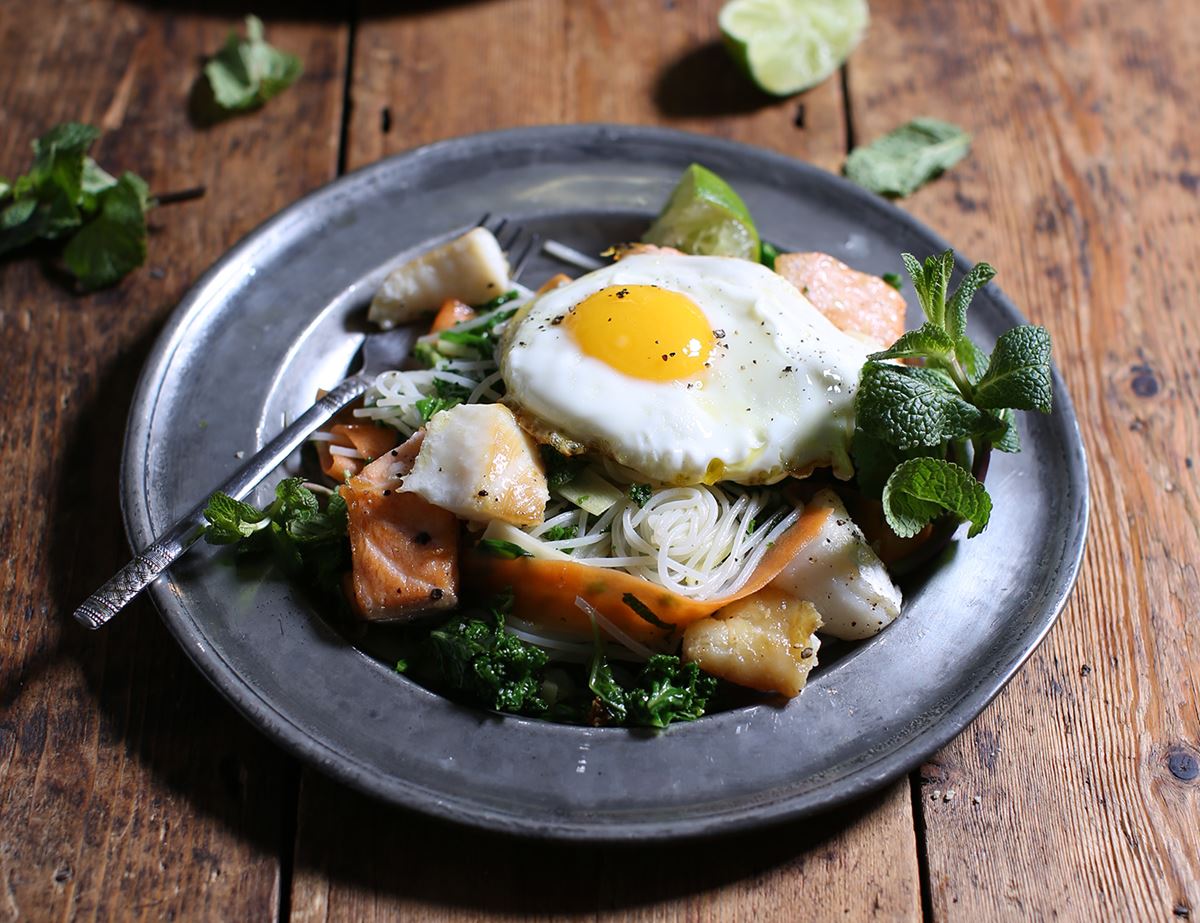 A roller coaster dish that tosses rice noodles with tender fish pieces, mint, wild three-cornered leeks and spicy hot pepper oil, topped off with crispy fried eggs.
Ingredients
2 bundles of Thai rice noodles
200g kale
1 carrot
50g three-cornered leeks
2 garlic cloves
A thumb of ginger
A handful of mint, leaves only
340g fish pie mix
Sea salt
Freshly ground pepper
2 tbsp olive oil
½-1 tbsp hot pepper oil
1 lime
2 eggs

Method
1.
Trim the woody cores out of the kale and finely shred the leaves. Peel the carrot, then use the peeler to shave the carrot into ribbons, finely slicing the core once you've peeled down to it. Trim any dry ends off the three-cornered leeks then roughly chop them. Peel and thinly slice the garlic and ginger. Pick and shred the mint leaves.
2.
Fill your kettle and boil it. Pop the noodles in a large dish or bowl. When the kettle has boiled, pour the water over the noodles to cover them completely, then set aside for 6-8 mins till they've softened. Check after 6 mins and if they are still a bit chalky, leave them for a further 2 mins.
3.
Meanwhile, pour 1 tbsp oil into a large pan or wok and warm to a medium-high heat. Add the fish pie mix and a pinch of salt and pepper. Fry the fish for 3-4 mins, turning once or twice, till just cooked. Transfer the fish to a warm plate and set aside.
4.
Add the kale, carrot, three-cornered leeks, garlic and ginger to the wok. Stir fry for 3-4 mins, till everything has slightly softened.
5.
Drain the softened noodles and shake off any excess water. Add the noodles to the pan along with the cooked fish, the shredded mint and ½-1 tbsp hot pepper oil (the hot pepper oil is spicy, so start with a little – you can add more later if you want to turn up the heat). Juice in half the lime. Toss together. Gently warm through for 2-3 mins.
6.
Meanwhile, pour 1 tbsp oil into a frying pan and bring to a medium-high heat. Crack in the eggs and fry for 3-4 mins, till crisp around the edges.
7.
Divide the noodles between 2 warm plates and top with the crispy fried eggs. Serve with wedges of the remaining lime half on the side.

(55p per 10g)

From our accredited sustainable foragers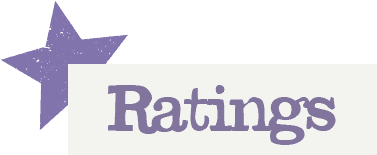 You'll need to log in to leave a rating & comment