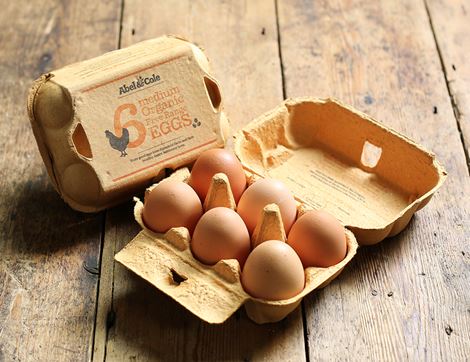 Eggs, Organic Free Range (6 medium)
Scramble, fry, poach or boil our organic, free-range eggs, laid by hens living on high-welfare farms up and down the country. These free-roaming hens can forage for grubs and other delicacies, and are given time to mature naturally, keeping their environment wonderfully stress-free. This means happy, healthy hens and delicious, high-quality eggs for your weekend brunch.
Stonegate came into being almost a century ago, in the Southeast of England, as one of the first egg producing co-operatives in the country. They've now planted their organic roots in Wiltshire, on the outskirts of Lacock, a National Trust village. From there, alongside rearing their day-old chicks who go on to lay Stonegate's very own eggs, they pack and send out eggs from their partners, some of whom they've known for over 30 years.


Ideally keep these eggs cool, at around 10°C. If you refrigerate them, allow 30 minutes at room temperature before you use them.
You might also like to try...