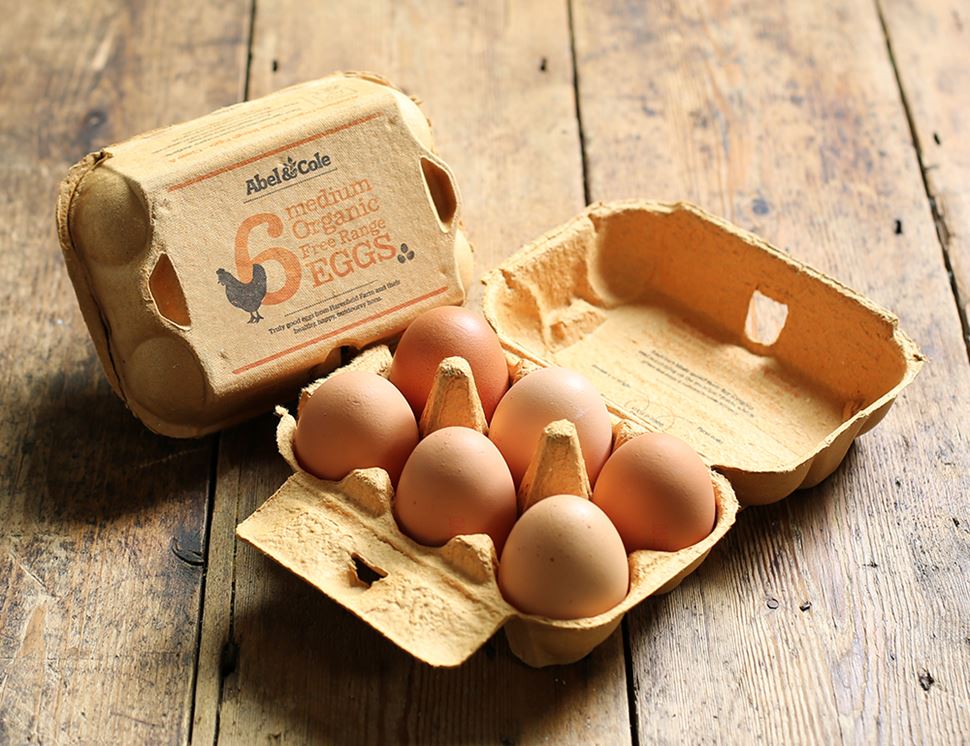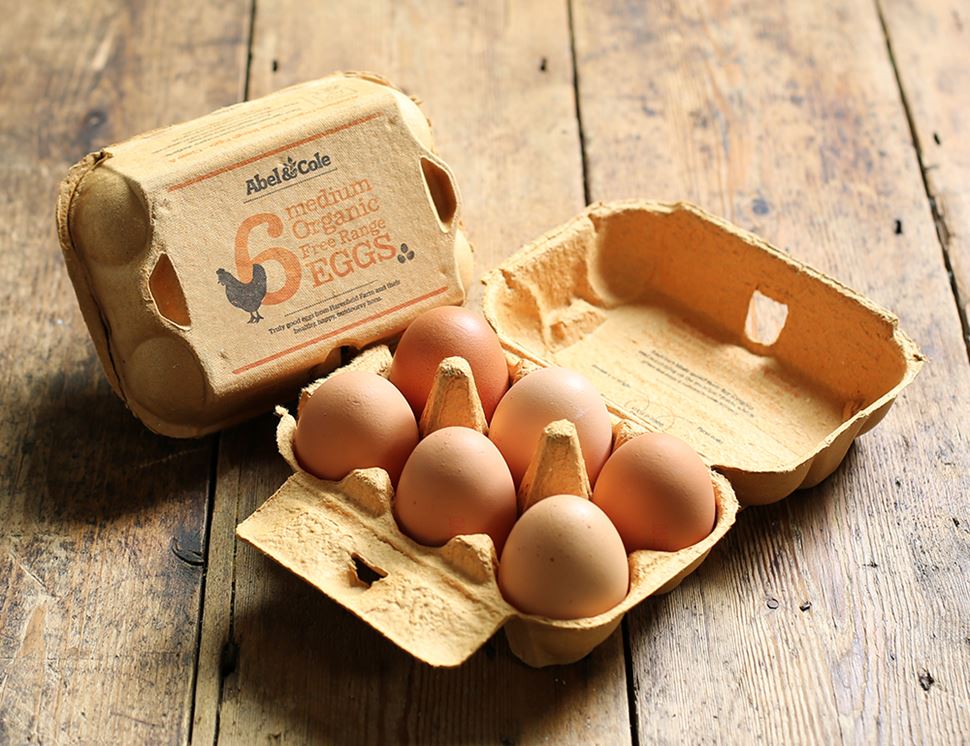 Eggs, Organic Free Range (6 medium)
Our organic eggs are from free range hens that roam around in the sun, peck at an organic diet and get the benefits of free range (just like us). This makes their eggs perfect fried, poached or deviled. These are Class A Medium, cracking in a fry up.

Andrew's eggs are part of the Laid in Britain Quality Assurance team for smaller producers. They assure standards particularly relating to food safety and no eggs laid under the Laid in Britain scheme have ever in its 17 year history been found to have salmonella. So even although they might not have that little lion on them there's no need to fret, these eggs are of the highest quality.
Andrew Jackson (and a flock of other organic farmers he knows and trusts) bring you the best organic eggs from hens that roam free, feed, scratch and cluck about naturally on organic pastures. Our egg hero Andrew Jackson has made a little chicken paradise on his organic Wiltshire farm. Everything about the way he runs his farm is natural, healthy and sustainable. The health and welfare of his hens come first. Andrew sends us eggs of all sizes, even the smaller ones that hens lay first of all. They don't fit the standard medium or large size the bigger shops think we're expecting. We think that's a waste of a good egg. We're clucking the trend by taking all of Andrew's eggs.
Ideally keep these eggs cool, at around 10°C. If you refrigerate them, allow 30 minutes at room temperature before you use them.
Turn it into one of these
You might also like to try...