Crispy Skinned Mackerel with Cajun Roasted Sweet Potatoes & 'Slaw
2 people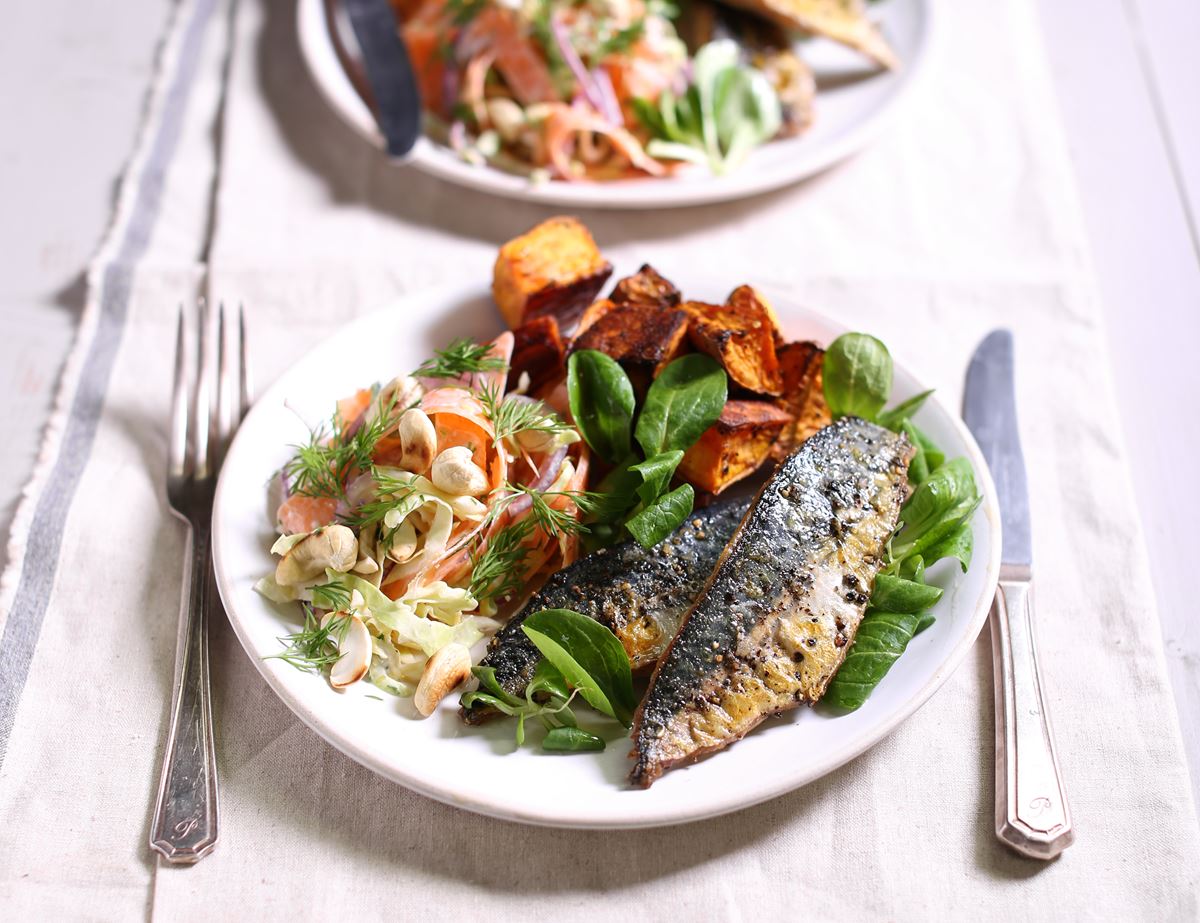 Mackerel fillets fried in a smoking hot pan till their skin is deliciously crispy, served with Cajun spiced sweet potatoes and a crunchy, zingy cashew and lemon 'slaw.
Ingredients
500g sweet potatoes
Sea salt
Freshly ground pepper
2 tbsp olive oil
1 tbsp cajun seasoning
35g cashews
400g carrots
½ green cabbage
1 red onion
1 garlic clove
1 lemon
150g yogurt
A handful of dill
2 mackerel fillets
50g lamb's lettuce

Method
1.
Heat your oven to 200°C/Fan 180°C/Gas 6. Scrub the sweet potatoes and chop them into bite-sized chunks. Pop in a roasting tin and sprinkle over 1 tbsp Cajun seasoning and a generous pinch of salt and pepper. Drizzle over 1 tbsp oil and toss together till evenly coated. Slide into the oven and roast for 35-40 mins, till golden and tender.
2.
Meanwhile, warm a large pan to a medium-high heat. Scatter the cashews into the dry pan and fry for 3-4 mins, tossing frequently, till toasted on both sides. Tip the nuts into a large mixing bowl.
3.
Scrub and trim the carrots. Peel the carrots, then use the peeler to create thin ribbons, peeling down to the core. Thinly slice the core. Finely chop the dill, discarding any really thick stalks. Slide the carrot ribbons and dill into the bowl with the cashews.
4.
Halve the cabbage lengthways and trim away the root. Finely shred half a cabbage. Peel and finely slice the red onion. Slide both into the bowl with the carrots.
5.
Spoon the yogurt into a small bowl. Peel and grate in the garlic. Finely grate in the lemon zest. Squeeze in the lemon juice. Sprinkle in a pinch of salt and pepper and stir well to combine. Add the yogurt to the sliced vegetables and stir till evenly coated. This is your 'slaw.
6.
Pour 1 tbsp oil into a large pan and warm to a high heat. Sprinkle the mackerel fillets with salt and pepper. When the pan is hot, lay the mackerel in the pan, skin side down. Fry for 3 mins, then flip the fillets over and cook for a further 1 min.
7.
Serve the crispy mackerel fillets with the Cajun roasted sweet potatoes, the yogurt-dressed 'slaw and a handful of the lamb's lettuce.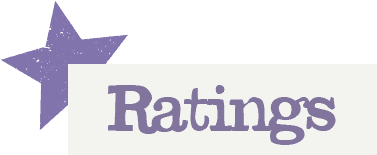 You'll need to log in to leave a rating & comment