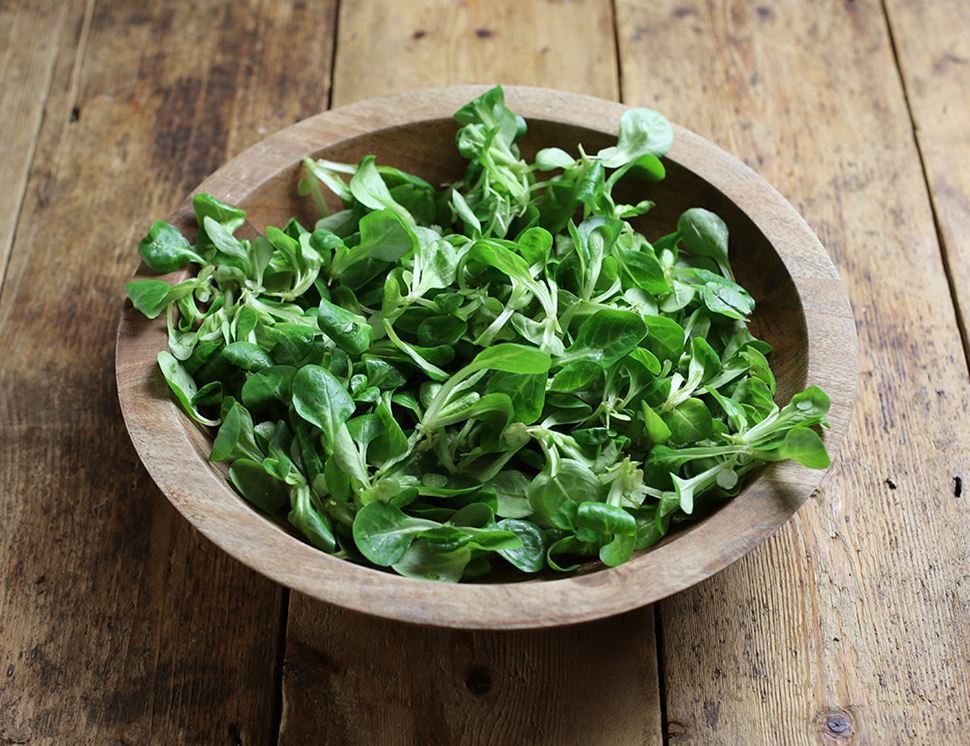 Lamb's Lettuce, Organic (100g)
Lamb's lettuce, also known as corn salad, is a delicate little leaf that's absolutely beautiful in salads. It has a slightly tangy flavour and can also be cooked (wilt it like you would spinach, or steam).

Country of Origin - Italy
Class - Minimum Class 2
These crisp, fresh organic leaves come from a sustainable farm in the North of Italy, where the soil is naturally rich, and the climate ripe for growing lots of lovely leafy nutritious salads. The heroic Italian stallion farmer Giuliano has been farming for donkeys. Innovation and respect for the environment is in his blood. The sun naturally sterilizes the soil so no nasty petro-chemicals are needed, and he uses plants instead of fertilizers.
Abel & Cole handles celery, celeriac and nuts on site. Due to our packing process and re-use of boxes there is a risk of cross-contamination from these, and all other allergens.
Keep refrigerated. Wash before use.
You might also like to try...