Peppers Stuffed with Couscous & Crispy Greens
2 people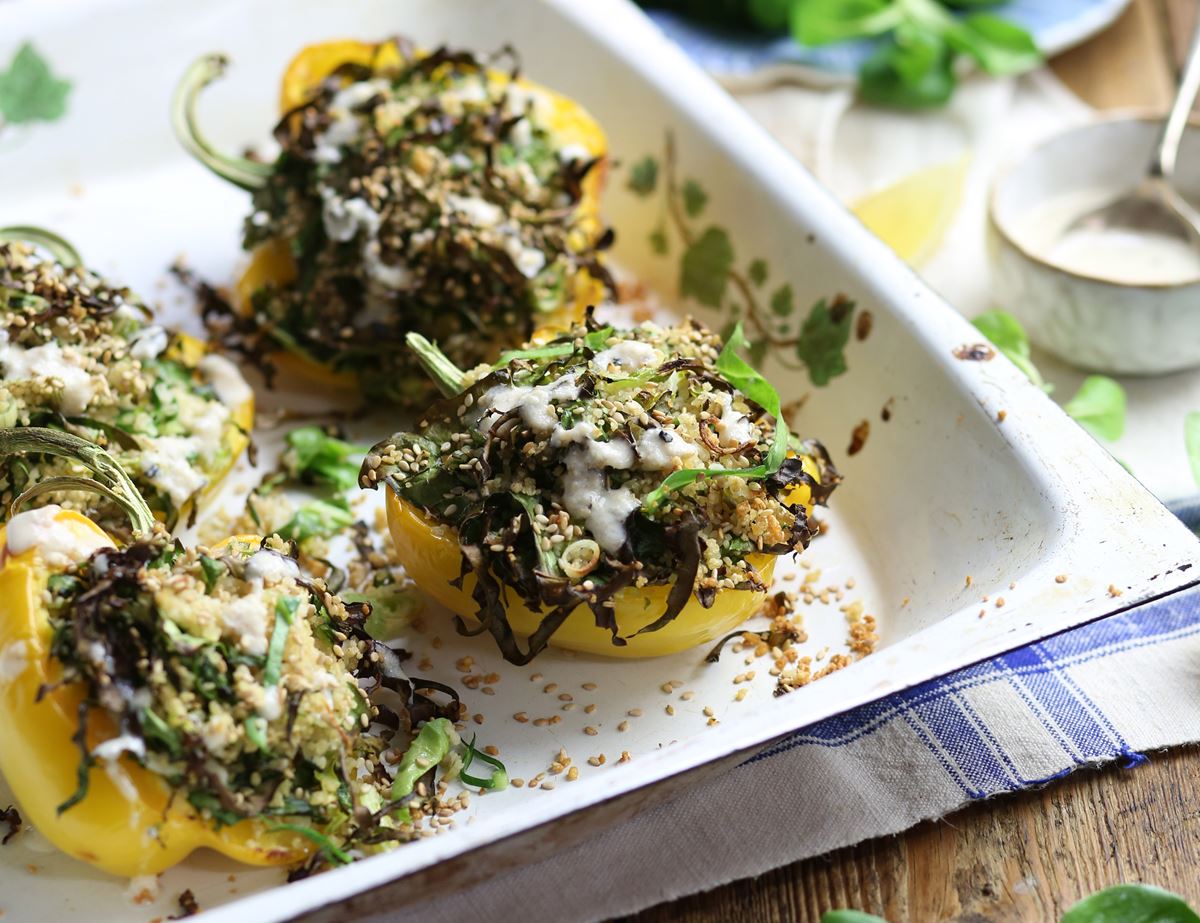 Sweet pepper halves, roasted till tender and stuffed till overflowing with a moreish mix of wholewheat couscous, wilted spring greens, garlic and salad onion. Drizzled with a rich tahini sauce and served with a refreshing tangle of salad on the side.
Ingredients
75g wholewheat couscous
2 yellow/red peppers
1 salad onion
2 garlic
200g spring greens
1 tbsp sesame seeds
40g tahini
1 lemon
50g lamb's lettuce
1 tbsp balsamic vinegar
150ml boiling water
1 tbsp olive oil
Sea salt
Freshly ground pepper
2 tbsp cold water
Prep: 20 mins | Cook: 20 mins

Method
1.
Heat your oven to 180°C/Fan 160°C/Gas 4. Tip the couscous into a heatproof bowl and pour in 150ml boiling water. Swirl a few times with a fork, then cover the bowl with a plate and set aside to soak.
2.
Halve the peppers lengthways. Scoop out the seeds and white pith. Pop them on a baking tray, cut-side up, and roast for 10 mins to soften them up a little.
3.
While the peppers roast, trim the roots off the salad onion and finely slice it, both the white and green parts. Pop them in a large bowl. Peel and finely chop 1 of the garlic cloves and add to the salad onion. Strip the spring green leaves off their thick cores. Roughly chop the spring green leaves and add them to the bowl.
4.
Add 1 tbsp oil to the spring greens with a big pinch of salt and pepper. Use your hands to massage the leaves, tumbling them with the garlic and salad onion, so they are well mixed and coated in the oil and seasoning.
5.
The couscous should have soaked up all the water by now. Fluff it up with a fork, then tip it into the spring greens. Toss to mix.
6.
The peppers should have roasted for 10 mins by now. Take them out of the oven. Spoon the couscous and spring green stuffing into the peppers. Sprinkle ½ tbsp sesame seeds over each pepper half. Slide them back into the oven and roast for 20 mins till the peppers are tender and the greens are a little crisp at the edges.
7.
While the peppers roast, pop the tahini in a bowl. Squeeze in the juice from half the lemon. peel and crush the remaining garlic clove and add that to the bowl with a pinch of salt and 2 tbsp water. Stir together to make a smooth sauce – it will be lumpy to start with, but keep stirring and it will thin out.
8.
Pop the lamb's lettuce into a bowl and toss with 1 tbsp balsamic vinegar and a pinch of salt and pepper. Serve the peppers drizzled with the tahini sauce and the salad on the side.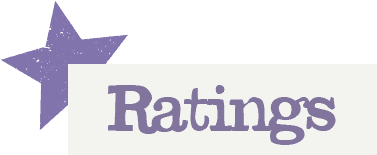 You'll need to log in to leave a rating & comment