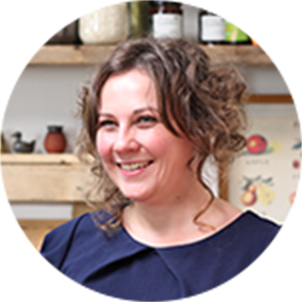 Recipe writer and gin connoisseur.
"I get most of my inspiration from the market. I really believe that what grows together goes together, so watching the food change over the year sparks
lots of ideas."
Food favs: I couldn't live without butter, chilli, garlic, and lemons. Or tea. Though after a day in the kitchen I like to collapse on the sofa with an ice cold G&T and my notes.
Cooking style: I'm a home cook, so soups, stews and pies are my sort of thing. So I love this time of year. Autumn fruit tumbled with herbs for a fresh flavour, like blackberries and mint (my favourite!)