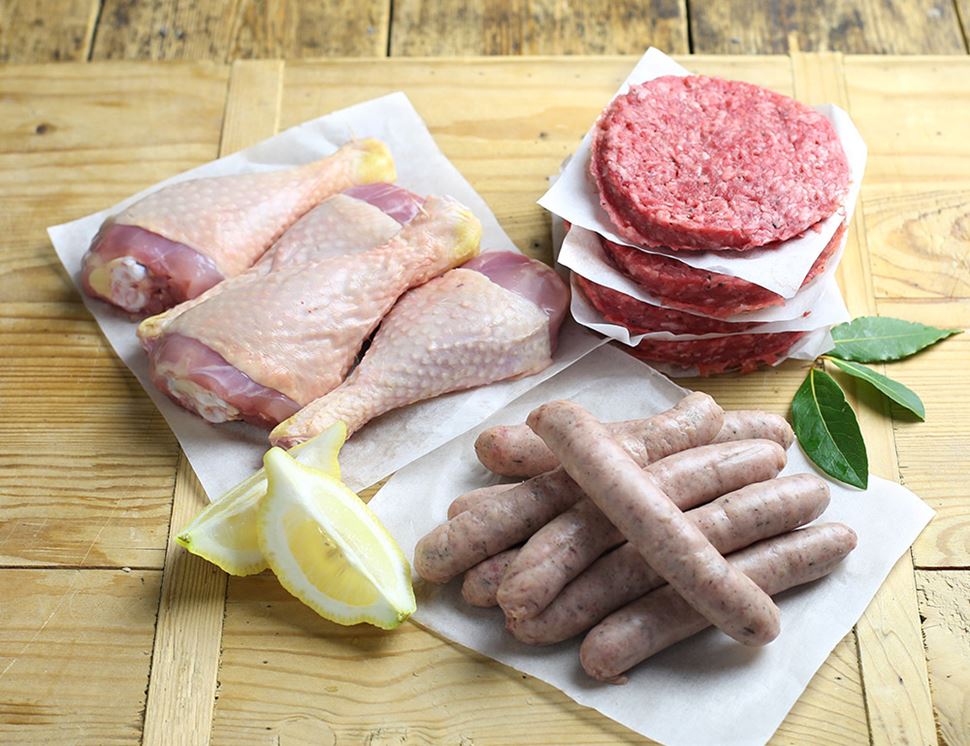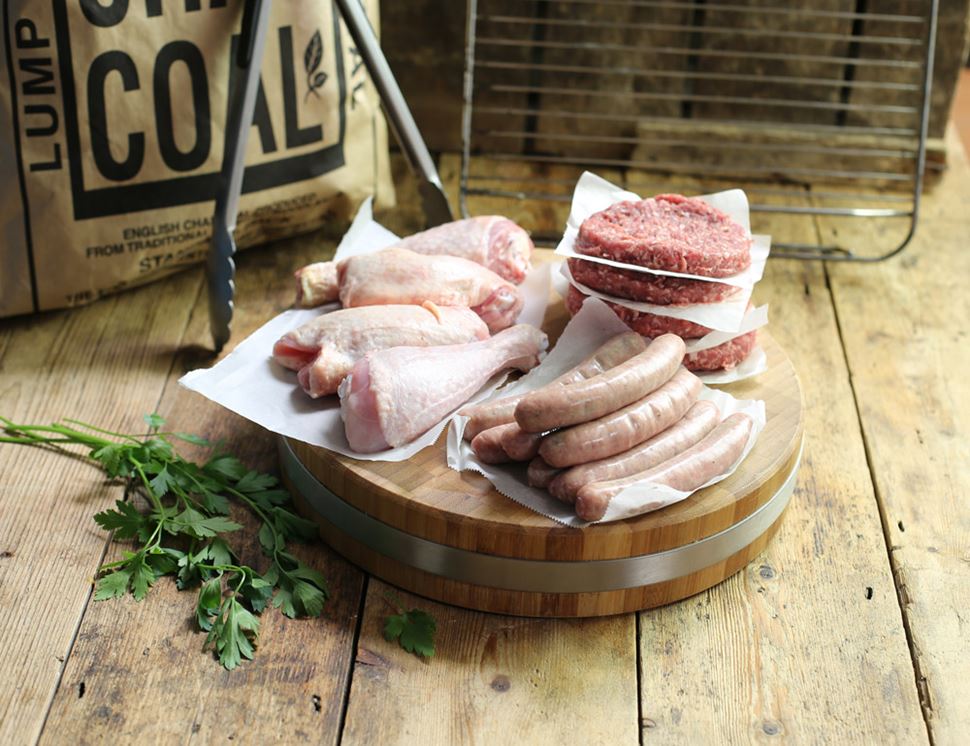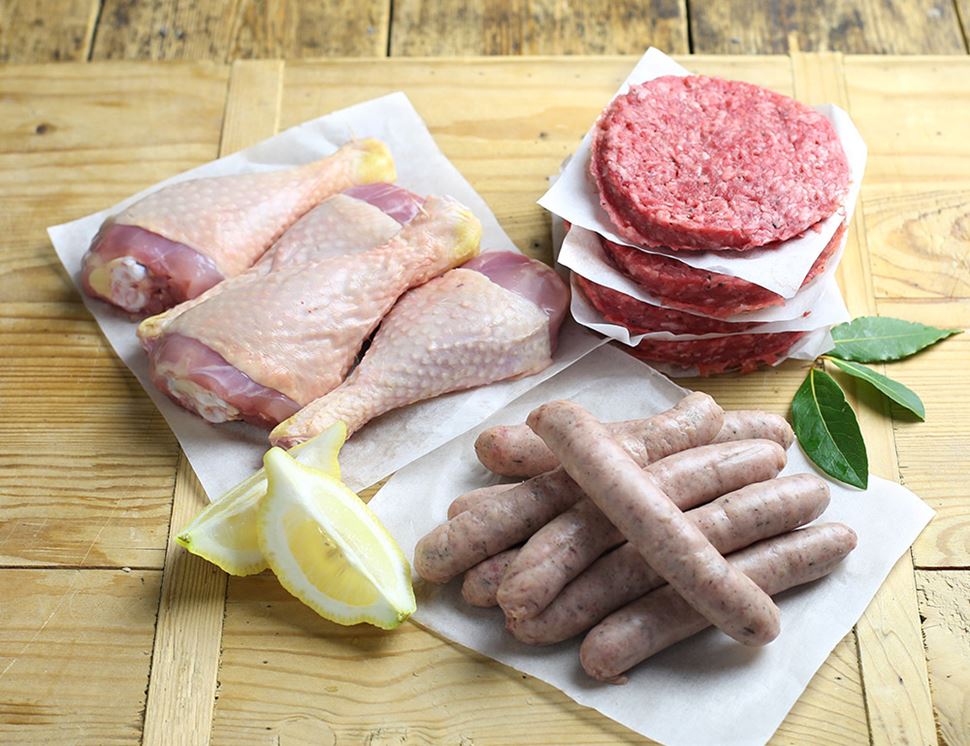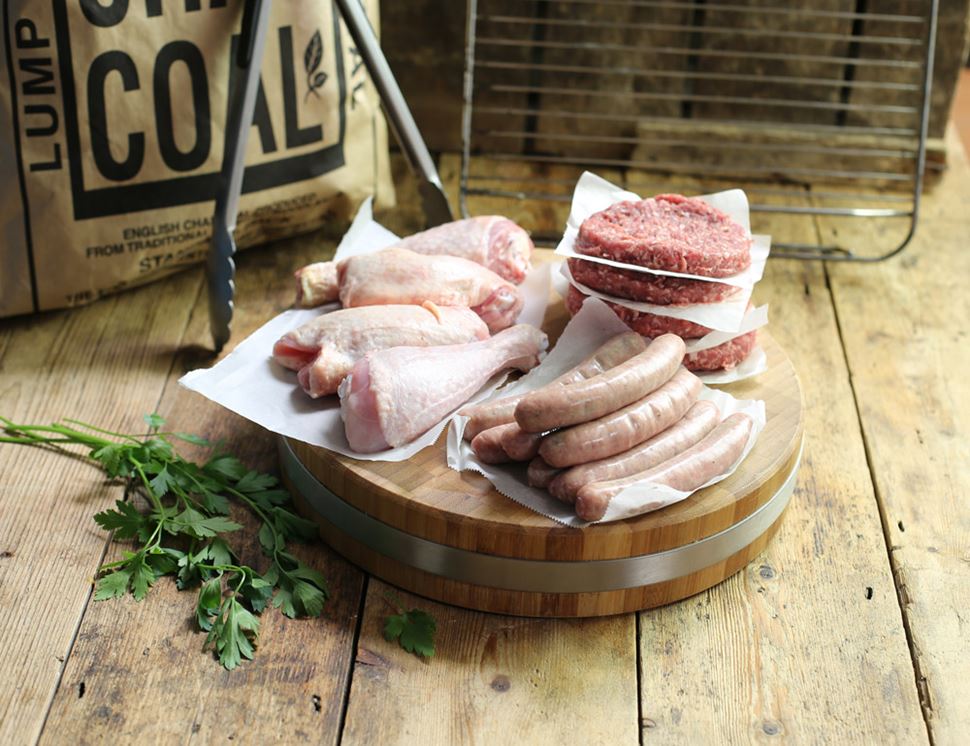 Essential Barbecue Box, Organic
The beginnings of a brilliant barbecue, all in one big box. Organic chipolata sausages, organic beef burgers, and organic chicken drumsticks come together in a line-up that no garden party should be without. You've got the bangers, the burgers and the chicken on the bone, now it's time to think salads, sides and sauces.

Each week this meat box includes:
Pork Chipolata Sausages, Organic, Roam & Relish (340g, pack of 8)
Beefburgers, Organic (460g, pack of 4)
Chicken Drumsticks, Organic (500g avg, pack of 4) 
All the organic meat in this box is from traditional and rare British breeds which are reared to give delicious lean meat. The animals are extensively grazed, weaned late and matured slowly, with a strong emphasis on achieving the best health for the animals which results in meat of a wonderful quality.
Pork Chipolata Sausages, Organic, Roam & Relish (340g, pack of 8)
Pork (95%)organic, outdoor bred and reared pork*, Vegetable flakes (pea), Salt, Black Pepper*, Thyme*, Natural sheep casings.

May contain traces of egg, fish, soya, milk, celery and mustard

Beefburgers, Organic (460g, pack of 4)
Organic Beef (98%)*, Kibbled Onion (1%)*, Ascorbic Acid E300, Salt, Black Pepper*

Chicken Drumsticks, Organic (500g avg, pack of 4) 
Chicken* (100%)

*= produced to organic standards
Turn it into one of these
You might also like to try...