Vegeree Kedgeree
2-4 people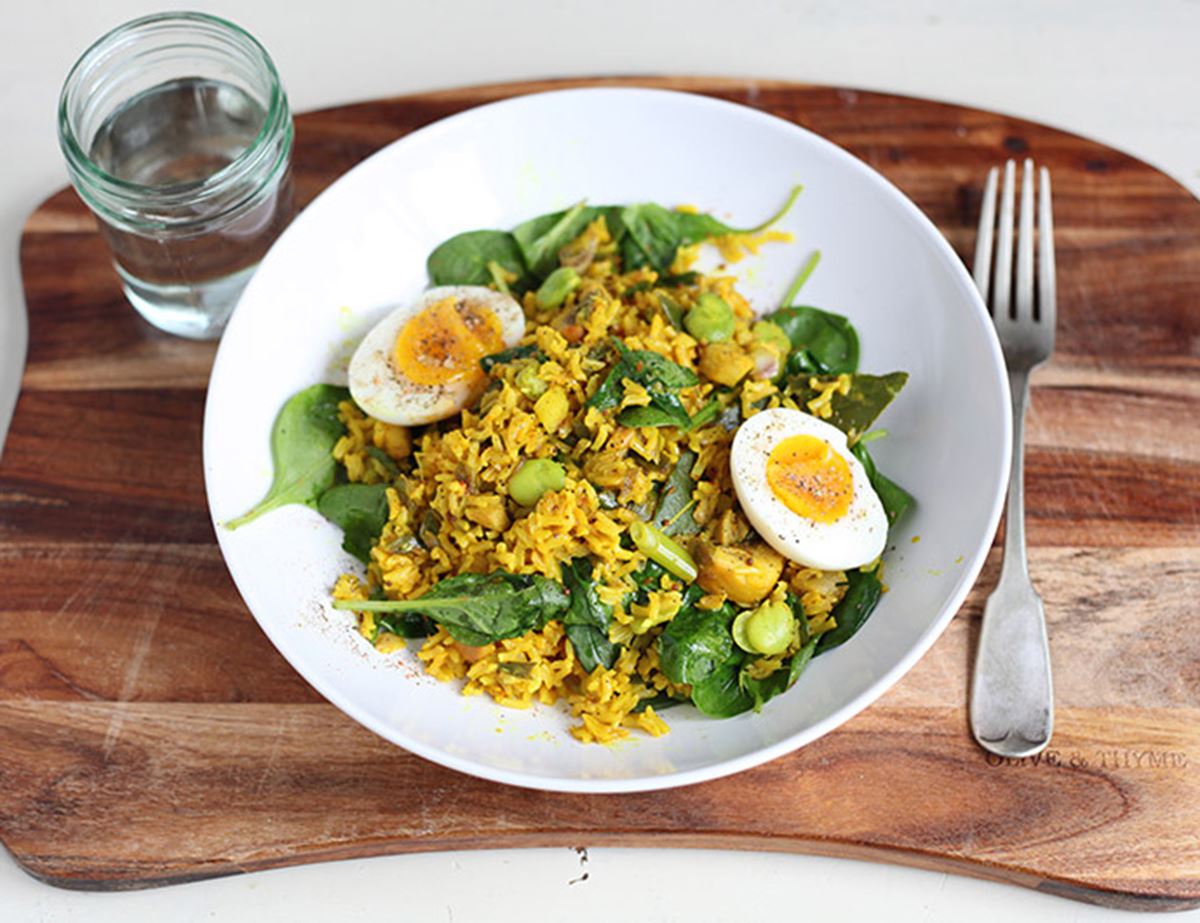 While we love kippers vs haddock in this Anglo Indian classic, you can swap it out for any smoked fish. Ditto with the greens – toss any veggies you fancy into the mix. Just go with the season and with what's in your fridge.
Ingredients
2 eggs
200g smoked kippers (or any other smoked fish)
½ mug of basmati rice
2 bay leaves, torn to release the flavour
Sea salt and freshly ground pepper
A few splashes of olive oil
6 spring onions or 1 red or white onion, sliced
1 garlic clove, finely chopped
½ chilli, finely chopped (more or less, to taste)
1 tsp freshly grated ginger
1 tbsp Indian curry powder*
1 tbsp turmeric
1 lemon, juice and zest
3-4 large handfuls of beans and/or greens**
* Chiman's The Colonel's Mild Curry Spice works a treat in this dish. Or make your own quick curry spice blend: 1 tsp cumin seeds, 1 tsp mustard seeds, ½ tsp coriander (ground or seeds), ½ tsp garam marsala (if you have it, if not just add an added pinch of cinnamon and chilli powder). ** Prepped beans (see our handy video www.abelandcole.co.uk/recipes/how-to-prepare-beans) like flat beans or podded broad beans are delicious paired with whole baby leaf spinach or finely chopped pointed cabbage, chard or kale.

Method
1.
Boil the eggs for 7 minutes, then hold under cold running water. Set aside.
2.
Put the fish in a shallow pan with enough water to cover. Bring to the boil. Cover. Simmer till cooked, about 5 mins. Remove from pan. Leave to cool. Remove the skin from the fish, flake into chunks. Set aside.
3.
Get a lidded pan hot. Add rice and toast for a mo. Add the bay leaves, a good pinch of pepper, a touch of salt, a drizzle of olive oil and the water. Stir through. Lower heat. Put the lid on. Cook 10-12 mins, till the rice has absorbed the water. Cover for another 5-10mins to let the rice steam through.
4.
Heat a large frying pan. Cook onions, garlic, ginger and chilli till just tender. Swirl in the spices. Tip in the rice (and beans, if using). Stir. Add the fish and zest and juice. Taste. Adjust seasoning, as needed.
5.
Fold in your greens. If they're delicate like spinach, take off the heat and serve straight away (the greens will continue to cook as the rice makes it from pan to plate). If they're heartier greens like kale or chard, cook just till bright glossy green, then serve.
6.
Halve your eggs and dot them on top after plating up. Finish with a little more lemon juice and an extra dash of pepper if you like.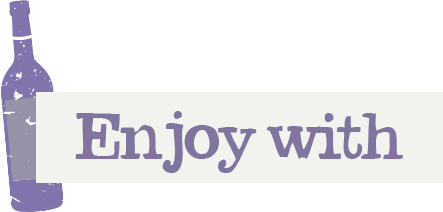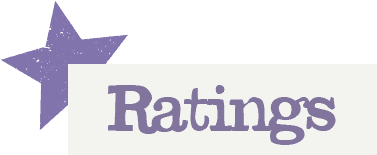 You'll need to log in to leave a rating & comment
Londoner
Very easy and fresh version of kedgeree. Loved making it!