Vegan Pad Thai
4 people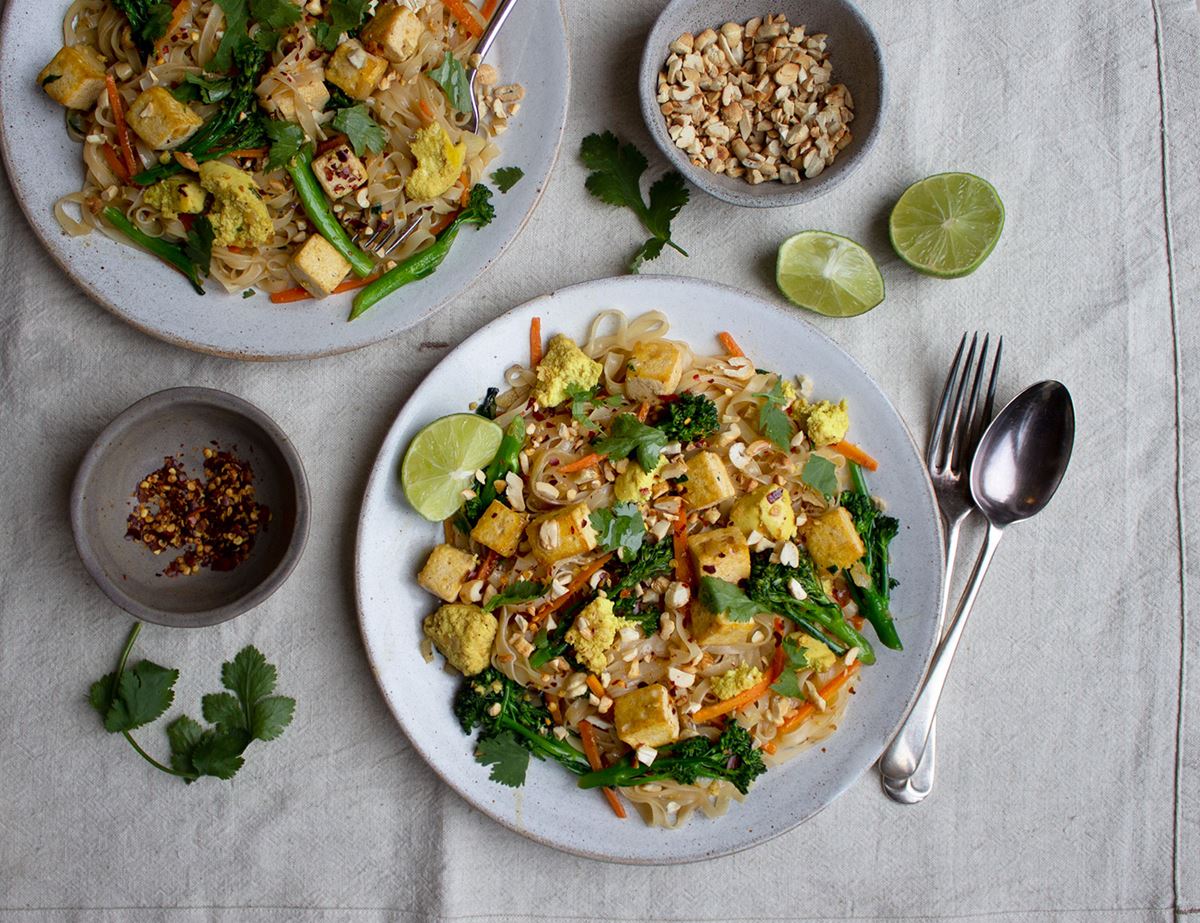 A vegan-friendly spin on our favourite Thai dish, this quick dinner takes a tangle of noodles and tumbles them with organic veg, crisp chunks of tofu and a tangy sauce to make a mouthwatering meal that's ready in just 30 minutes.
Ingredients
50g peanuts
2 tbsp tamari
3 tbsp vegan fischy sauce
2 tbsp tamarind paste
3 tbsp raw cane sugar
2 limes
5 garlic cloves
A thumb of ginger
3 shallots
2 carrots
100g purple sprouting or Tenderstem® broccoli
300g super firm tofu
200g breakfast scramble
250g pad Thai noodles
A pinch or two of dried chilli flakes
A handful of coriander
Prep 20 mins | Cook: 10 mins

Method
1.
Warm a dry wok or large pan over a medium heat. When the pan is hot, scatter in the peanuts. Fry the peanuts for 3-4 mins, turning once or twice, till the nuts are toasted and golden brown. Slide the toasted nuts into a bowl and allow to cool. Once cooled, roughly chop and set aside.
2.
Pour 2 tbsp tamari into a small bowl and add 3 tbsp vegan fischy sauce, 2 tbsp tamarind paste, 3 tbsp cane sugar and the juice from 1 lime. Stir together to combine.
3.
Peel and thinly slice the garlic cloves. Peel and grate the ginger. Peel and finely chop the shallots. Peel and thinly slice the carrots into strips. Trim the dry ends off the broccoli and chop any thicker stalks into smaller pieces so that they are roughly the same size. Drain the tofu and slice it into 2cm chunks. Break up the breakfast scramble into 1-2cm-thick pieces.
4.
Fill a medium pan with hot water and pop it on the hob. Return the water to the boil, then add the noodles. Simmer for 3 mins, then drain. Rinse the noodles really well with cold water to stop them cooking, then shake dry. Drizzle over a little oil and toss to lightly coat. Set aside.
5.
While the noodles cook, pour 2 tbsp oil into the wok or a large pan and warm to a medium-high heat. When the pan is hot, add the tofu chunks. Fry the tofu for 3-4 mins, turning once or twice, till golden and crisp. When the tofu is cooked, scoop it onto a plate, keeping the oil in the pan.
6.
Add the shallots, garlic and ginger to the pan. Sprinkle in a good pinch of dried chilli flakes. Stir fry for 2 mins, till slightly softened. Add the sliced carrots and broccoli and cook for a further 2-3 mins, till both are tender with a slight bite. Return the tofu to the pan and add the breakfast scramble. Stir fry for a further 1 min to warm through.
7.
Tip the cooked noodles into the wok and stir fry for 2 mins, tossing with the veg to combine. Pour in the sauce and add half of the chopped peanuts. Cook for a further 1-2 mins, till warmed through and bubbling. Divide the noodles between 4 plates and serve topped with more peanuts, chilli flakes and coriander leaves, and with lime wedges on the side for squeezing.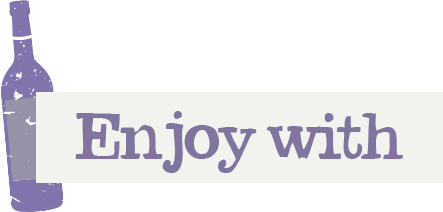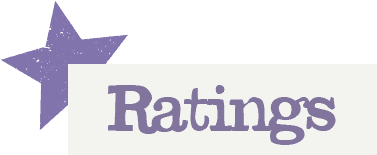 You'll need to log in to leave a rating & comment
Natsalot
This recipe was delicious, however it is not achievable in 30 minutes!