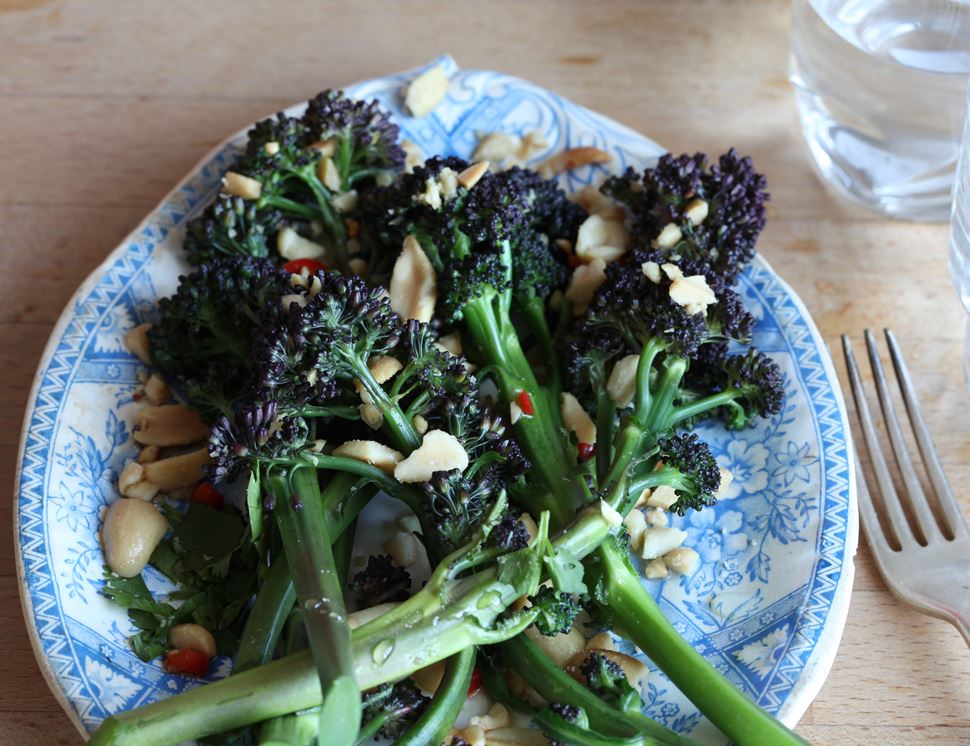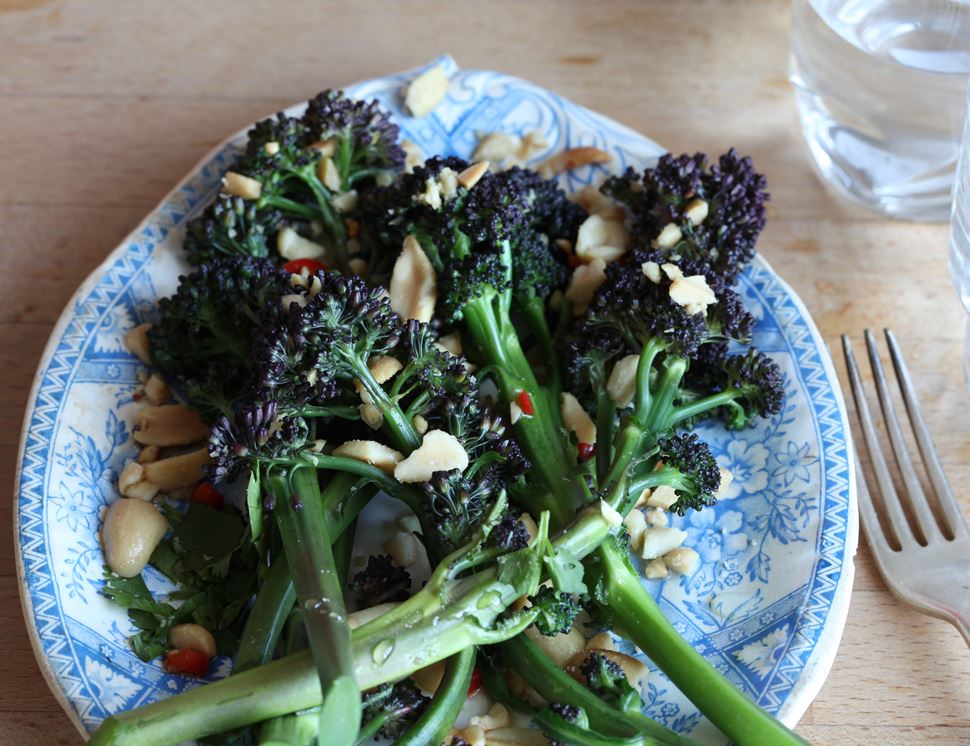 Purple Sprouting Broccoli, Organic (300g)
Spring has sprung and so has our purple sprouting broccoli. It doesn't need a lot to make it shine, just gently steam and serve with a squeeze of lemon and a sprinkling of sea salt. Or try it on your barbecue or griddle pan.

Country of Origin - UK
Class - Minimum Class 2
Variety - Claret
James Skevington farms down in Devon on the river Dart. He is a brassica king and this year is trialling some kalettes for us as well as spring kale and of course his trusty purple sprouting broccoli. The growing conditions on his farm are perfect for staying naturally disease free, thanks to the warmth and moisture from the river. He also farms cattle, Devon Reds, and has two gorgeous Irish wolfhounds.
Abel & Cole handles celery, celeriac and nuts on site. Due to our packing process and re-use of boxes there is a risk of cross-contamination from these, and all other allergens.
You can eat all parts of purple sprouting broccoli, including the leaves and stem, usually discarded with ordinary broccoli. It can be steamed or boiled until tender, or it can be roasted. To prepare for cooking, simply trim the base and wash. Store broccoli wrapped, in the warmest part of your fridge. You should use it as fresh as possible, but it will keep for a few days if necessary. Suitable for home freezing.
Turn it into one of these
You might also like to try...