Roast Purple Sprouting Broccoli Risotto
2- people
Purple sprouting broccoli is such an exciting sign of spring and tastes incredible in a risotto.
Ingredients
A bag of purple sprouting broccoli
A punnet of cherry tomatoes on the vine
A pot of fresh ewe's cheese
150g risotto rice
1 onion
1 lemon
1 garlic clove
1 vegetable stock cube

Method
1.
Heat your oven to 180°C/Gas Mark 4. Fill the kettle and boil it. Peel and finely chop the onion. Peel and grate or crush the garlic.
2.
Warm ½ tbsp oil in a pan. Add the onion. Season. Fry over a low heat for 5 mins till it starts to soften. Stir every so often. Rinse and finely grate the zest from the lemon. Juice it.
3.
Pour 750ml hot water from the kettle into a heatproof jug. Add the stock cube. Stir to dissolve the stock cube.
4.
Stir the garlic and lemon zest into the onion. Cook and stir for 1 min. Stir in the risotto rice. Cook and stir for 1 min.
5.
Add a splash of hot stock to the pan. Cook and stir over a low heat for 5-8 mins till the stock is absorbed. Add another splash of stock and repeat. Keep doing this till all the stock is used – it'll take around 40 mins.
6.
Fill another pan with hot water from the kettle. Bring to the boil. Trim the broccoli. Halve the stems if they're large. Simmer for 2 mins. Drain. Tip back into the pan. Add 1 tbsp oil. Season and shake.
7.
Spread the broccoli out on a baking tray. Roast for 10 mins. Move it to the bottom oven shelf. Pop the cherry tomatoes on another baking tray. Roast for 10 mins till the veg are tender and a little charred.
8.
Stir the lemon juice into the risotto. Taste. Adjust the seasoning if needed. Serve the risotto with the broccoli, tomatoes and spoonfuls of ewe's milk cheese on top.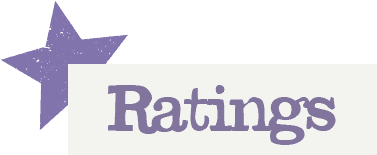 You'll need to log in to leave a rating & comment