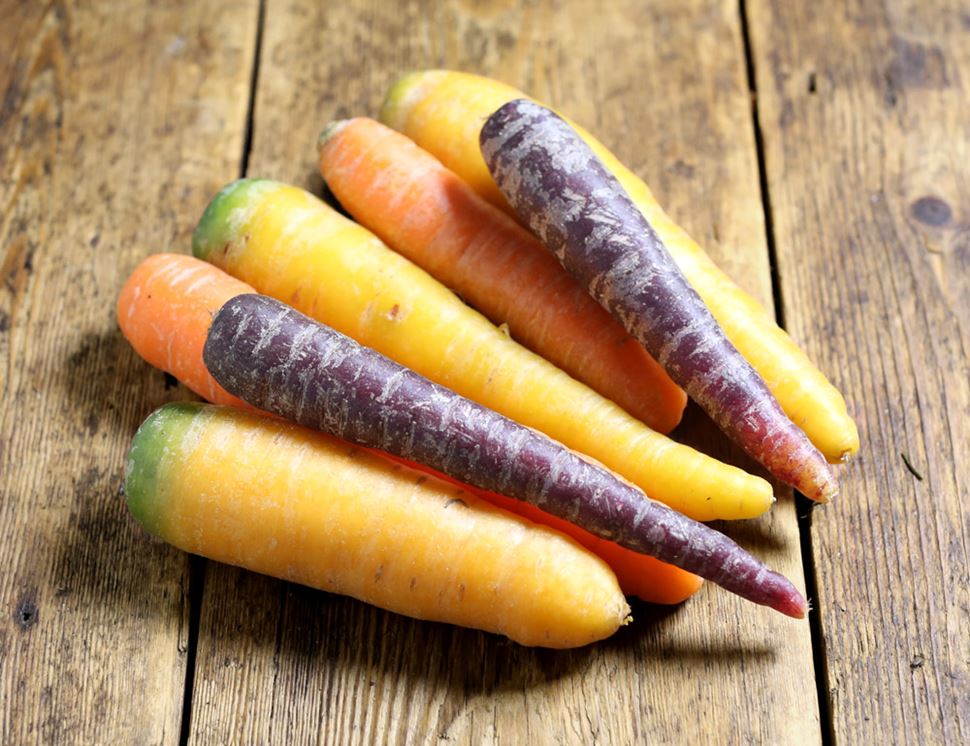 Organic carrots or all-natural glowsticks? You decide. Even if your raving days are over, they'll make for a riot of colour in the roasting tin, plus they'll take to a honey glaze like a treat. Every coloured carrot has a subtly different flavour, but each one is sweet, with a good firm snap making for some magnificently multicoloured crudités.

Country of Origin – UK
Class - Minimum Class 2


We get our rainbow carrots from the Foskett's Farm. They've been farming at Low Farm in Suffolk since 1955, and organic since 2009. James looks after the farm now, with his wife Belinda, and their Labrador, Dizzy. James is as green minded as he is green fingered – he installed solar panels on the farm and encourages wildlife throughout the farm (kingfishers, barn owls, oyster catchers and water voles are some of the more unusual animals he's spotted.
Abel & Cole handles celery, celeriac and nuts on site. Due to our packing process and re-use of boxes there is a risk of cross-contamination from these, and all other allergens.
Raw carrots can be finely or coarsely grated, cut into matchsticks or fingers to add colour as well as crunch and flavour to many dishes. Carrots should be stored in the warmest part of the fridge or in a cool dark place.
You might also like to try...