Tear & Share Pizza Bread Swirls
4-6 people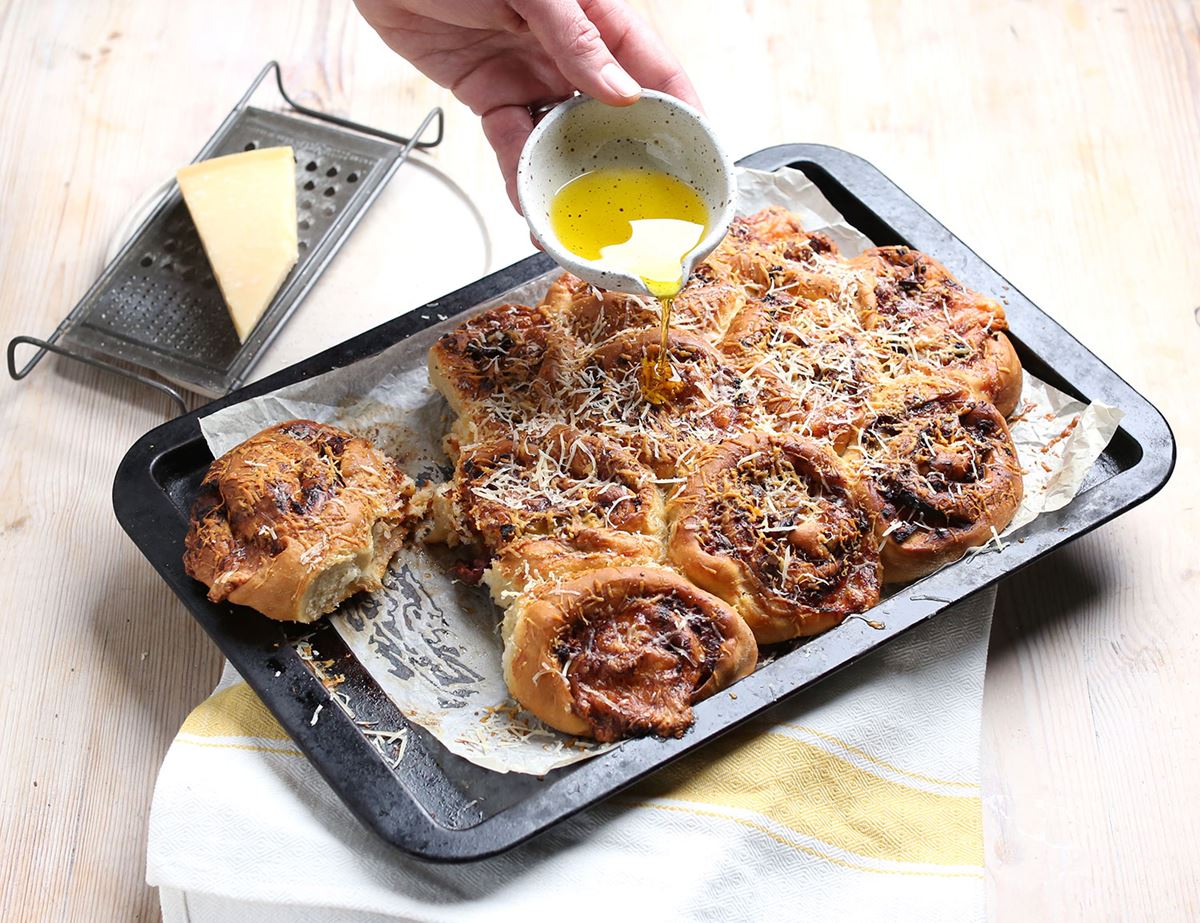 These home-made pizza bread swirls are a delicious savoury take on tear and share buns. Stuffed with melting mozzarella, rich tomato sauce and your favourite pizza toppings, these buns have a crisp, golden crust that is perfect for dunking in mayo, sweet chilli or even tomato ketchup. They make a delicious family dinner or party platter.
Ingredients
500g strong white bread flour
330ml warm water
7g dried yeast
200g tomato & olive bruschetta topping
200g mozzarella
Your choice of toppings such as artichokes, sundried tomatoes, olives and deli meats
1 tsp dried oregano
1 tsp fennel seeds
Freshly ground black pepper
50g Parmesan cheese
Dips or mayonnaise, to serve
Prep: 15 mins + resting | Cook: 45 mins

Method
1.
Sift 500g strong bread flour into a large mixing bowl. Add a large pinch of salt and stir the salt and flour together to combine. Measure out 330ml hand-hot, warm water into a jug and sprinkle in 7g dried yeast. Add 3 tbsp olive oil. Stir till the yeast starts to dissolve. Pour the water into the flour and use your hands to mix into a dough.
2.
Tip the dough out onto your work surface and knead till smooth, about 5 mins, then return the dough to the bowl and cover with a clean tea towel. Set aside in a warm place for about 1 hr, till the dough has doubled in size.
3.
When the dough has risen, dust a work surface with flour and tip the dough onto it. Roll the dough into a large thin rectangle.
4.
Spread the tomato & olive sauce onto the dough and tear over the mozzarella. Scatter over your choice of toppings, such as antipasti veg or prosciutto, along with 1 tsp dried oregano and 1 tsp fennel seeds. Sprinkle with a good pinch of salt and pepper.
5.
Roll the dough up tightly into a long sausage shape, then use a sharp knife and slice it into 12-16 rounds.
6.
Line a baking tray with greaseproof paper and arrange the dough swirls on top, with each swirl touching the next one and all of them cut side up. Cover the tray with the tea towel and set aside somewhere warm to prove again for a further 1 hr. The swirls should double in size.
7.
Warm your oven to 200°C/Fan 180°C/Gas 6. Remove the tea towel from the top of the tray and grate the Parmesan cheese over the pizza swirls. Slide the tray into the oven and bake for 45 mins, till the dough is golden and crisp. Serve the pizza bread swirls warm with your choice of dip.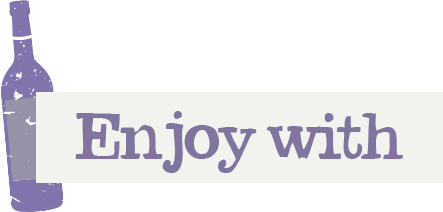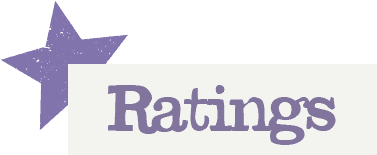 You'll need to log in to leave a rating & comment