Stock 'n' Roll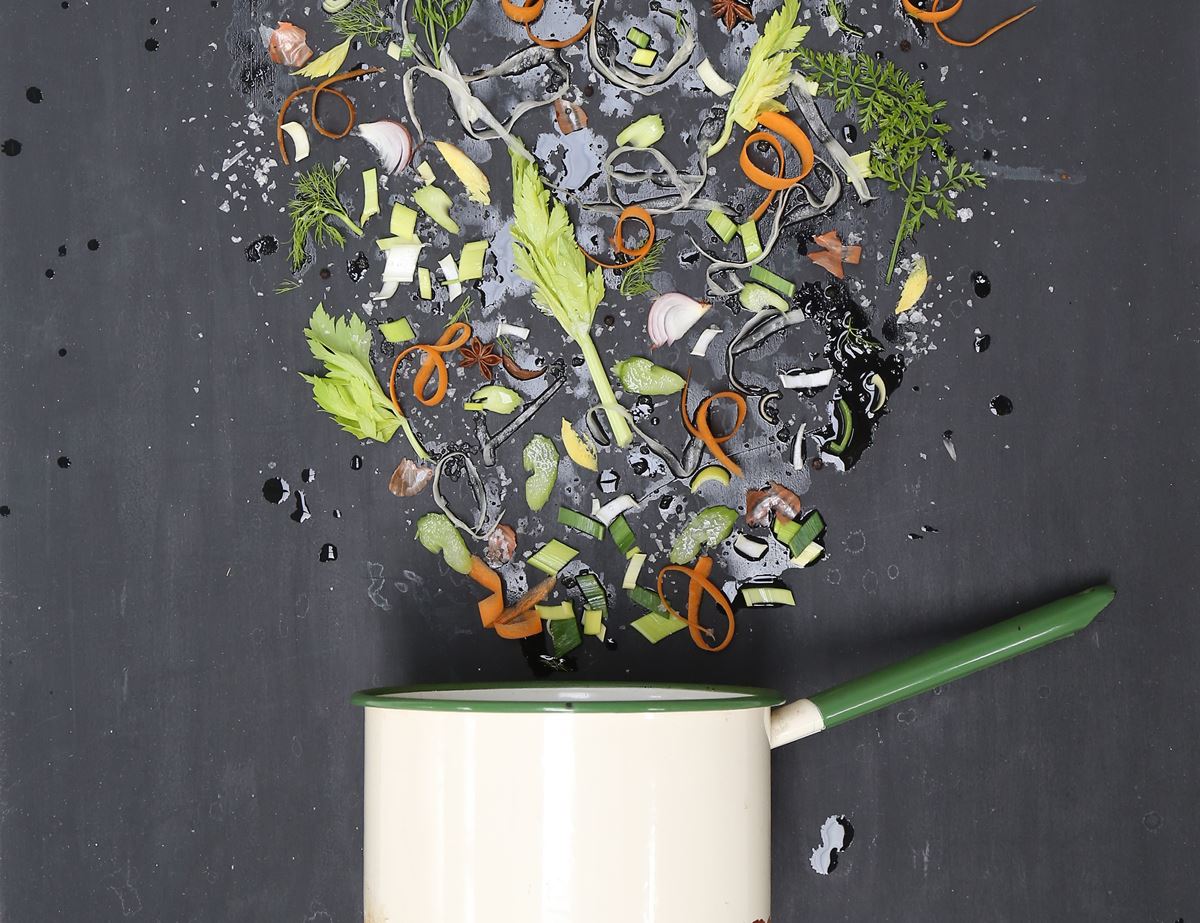 Definition: To whip up a nutritious veg stock from scratch in 15 mins.
Ingredients
2 carrots
1 large white onion, 4-5 shallots or 2 leeks
2 garlic cloves
A little olive oil
A good pinch of salt and pepper
500ml cold water, enough to cover the veg
1 tbsp olive oil
Over to you… Share your Stock 'n' Roll adventures on Twitter, Facebook or Instagram with #schoolofveg or email us at schoolofveg@abelandcole.co.uk.

Method
1.
Why? Homemade stock is like liquid gold. Loaded with goodness and free of sugar and yeast.
2.
What? To make 500ml of veg stock you'll need: • 2 carrots • 1 large white onion, 4-5 shallots or 2 leeks • 1-2 sticks of celery or ½ a fennel bulb • 2 garlic cloves • A little olive oil • A good pinch of salt and pepper • 500 ml cold water, enough to cover the veg Then add any of the following: leafy green carrot tops, sweetcorn husks, silks and cobs, parsnips, squash or pumpkin trimmings, celeriac, bean or asparagus trimmings… A few herbs or spices are nice, too: parsley, bay leaves, tarragon, fennel seeds, saffron, cinnamon stick, cumin seeds, coriander seeds, cloves, star anise, fresh ginger, lemon grass, turmeric, chilli.
3.
How? Finely chop, grate or blitz your veg in a food processor. It helps the veg infuse faster and makes a more nutritious stock. Set a large pot over high heat. Add 1 tbsp oil and the veg. Lower the heat. Season. Cook for 2 mins. Add enough water to just cover. Bring to the boil. Turn off the heat. Stand for 10 mins. Strain through a fine mesh sieve. Squeeze out as much liquid as you can.
4.
Then? Cool fully. Decant into any fridge/freezer friendly container: big yogurt pots or ice cube trays are great. Store in the fridge for up to a week, or freeze for up to a year. Defrost instantly in a saucepan over medium heat, or overnight in the fridge. It's great in soups, stews and risottos, for poaching veg, meat or fish, or sip it as a savoury tea.
5.
Flavour Matches... • Rich veg stock Add a large handful of fresh or dried mushrooms and/or cooked puy lentils to your stock to make it richer. A brilliant vegetarian alternative for beef stock in French onion soup. • Asian stock Add a crushed or grated thumb of ginger, 1-2 star anise, a bashed stalk of lemongrass or a grated bit of fresh turmeric. • Persian stock Add a pinch of saffron, 1 cinnamon stick and 1-2 slices of fresh chilli or a pinch of chilli flakes.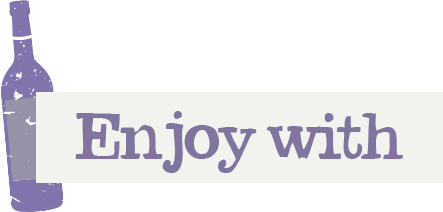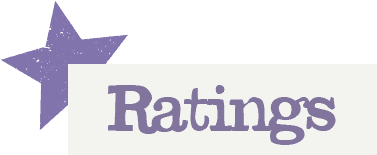 You'll need to log in to leave a rating & comment