Spring Vegetable Tagine
6 people
A warming tagine full of North African spices and organic spring vegetables for a seasonal twist on a traditional dish. Tender cauli and creamy courgette meet golden chickpeas in a heady mix of cardamom, caraway, nutmeg, ginger and chilli.
Ingredients
1 onion
1 leek
1 shallot
2 tbsp olive oil
Sea salt and freshly ground pepper
2 carrots
1 courgette
250g cherry tomatoes
1 large cauliflower
2 garlic cloves
1 chilli
8 cardamom pods
1 tsp caraway seeds
1 tsp ground cinnamon
¼ of a whole nutmeg
2 tins of chickpeas
1 vegetable stock cube
A handful of mint
Did you know you can eat cauliflower leaves? Store them in the fridge, wrapped in kitchen paper, and when you want to cook them, finely shred them and stir fry with garlic, chilli, ginger and a splash of tamari or simply sizzle in melted butter.

Method
1.
Peel and finely chop the onion. Trim the roots and top 3cm off the leek. Halve it, rinse out any grit and finely slice it. Peel and finely slice the shallot.
2.
Warm a large pan, tagine or casserole dish over a medium heat for 2 mins, then add the onion, leek and shallot with 2 tbsp olive oil and a pinch of salt and pepper. Gently fry for 5 mins, stirring now and then, till the veg start to soften and pick up a little colour.
3.
While the veg fry, trim, peel and roughly chop the carrots into half-moons. Chop the courgette into half-moons (no need to peel it). Halve the cherry tomatoes. Add them all to the pan and cook for another 8 mins, stirring occasionally, till the veg have started to soften.
4.
While the veg cook, pull the leaves off the cauliflower (see our tip for these) and break the cauliflower into florets. Chop any chunks of stalk to match the small florets. Peel and grate or crush the garlic. Finely slice the chilli, flicking out the seeds and white pith for less heat.
5.
Add the cauliflower, garlic and chilli to the pan. Drop in 8 cardamom pods and add 1 tsp each caraway seeds and ground cinnamon. Grate in a quarter of the nutmeg.
6.
Drain the chickpeas and add them to the pan. Crumble in the stock cube. Pour in 800ml boiling water. Give everything a good stir, then pop on a lid and turn up the heat to bring to the boil. When the tagine is bubbling, turn the heat down low and simmer for 25 mins till the veg are tender. Meanwhile, finely slice the mint leaves.
7.
Taste the tagine and add a pinch more salt, pepper or nutmeg if you think it needs it. Ladle into warm bowls, discarding the cardamom pods if you spot them, and garnish with the mint leaves to serve.
8.
The tagine will keep in the fridge for up to 3 days or you can freeze it for up to 3 months. Cool the tagine completely, then divide into individual portions and freeze in freezerproof tubs. Defrost complete and make sure it is piping hot when you reheat it.
9.
This tagine is perfect by itself, or you can make it go further by serving cous cous, bulgar wheat or crusty bread on the side.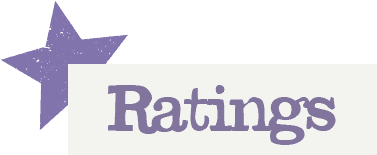 You'll need to log in to leave a rating & comment