Soupe au Pistou
2 people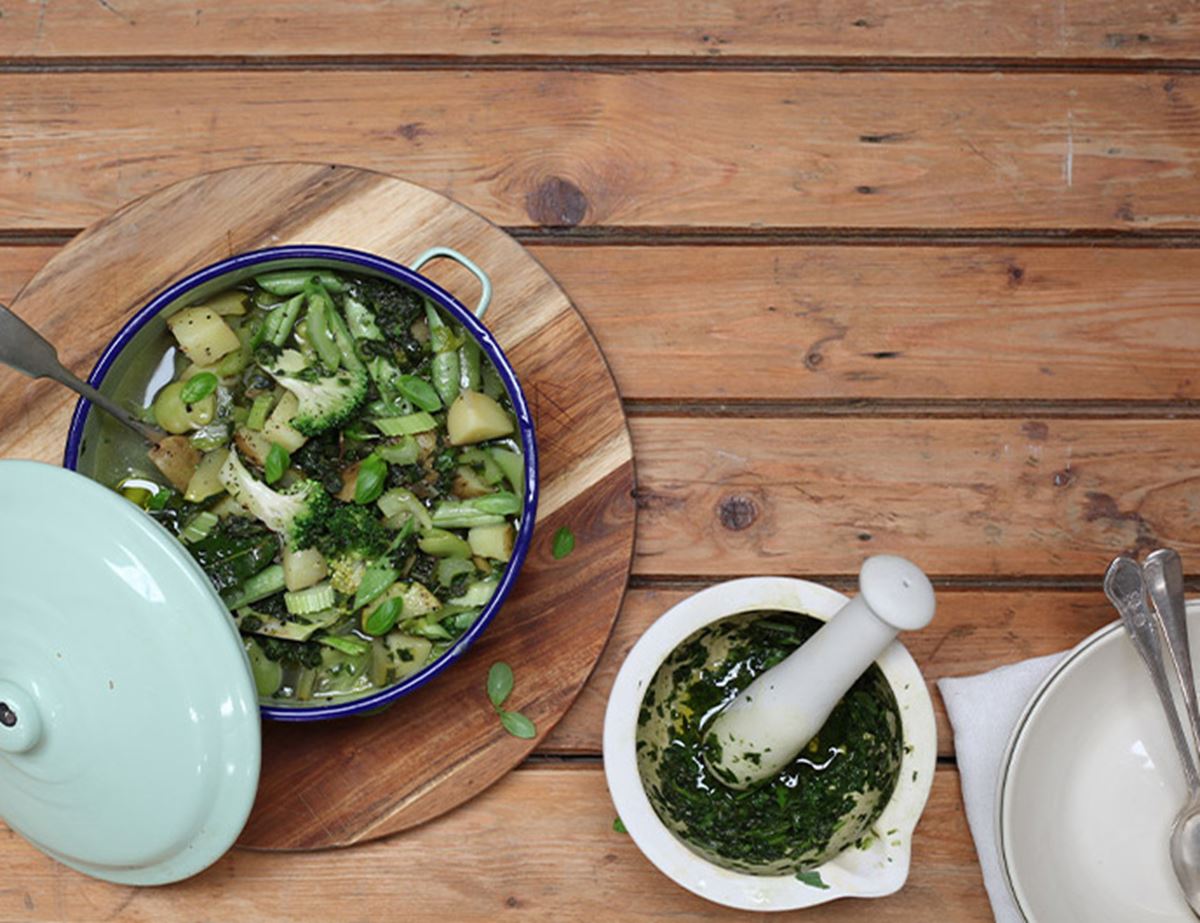 A rustic Provençal soup, brimming with summer veg and garden herbs. Served with thick hunks of crusty bread and a cool glass of white wine, you can easily imagine yourself dining among grapevines in the French countryside while baskets of fresh lavender dry in the sunshine.
Ingredients
2 bay leaves
A few sprigs of thyme
6 new potatoes, scrubbed clean and cut into 2-3cm chunks
A few splashes of olive oil
Sea salt and freshly ground pepper
2 small carrots, diced
2-3 celery stalks, thinly sliced (or diced fennel)
4-5 spring onions, or 1 white onion, finely sliced or diced
1 courgette, cut into 2-3cm dice
2 large handfuls of shelled broad beans and/or French beans cut into 2-3cm chunks
A splash of white wine – about 100ml (optional, or use a squeeze of lemon)
2 handfuls of baby spinach, shredded leafy greens or chopped broccoli florets
For the Pistou:
2 tbsp extra virgin olive oil
A good pinch of sea salt
1 garlic clove, roughly chopped
1/2 green chilli, deseeded and roughly chopped (more or less to taste)
2 generous handfuls of basil leaves, roughly chopped
Prep: 20 mins | Cook: 30 mins

Method
1.
Tie the bay and thyme together with kitchen string. Pop the potatoes, bay and thyme into a large pot, along with a glug of olive oil and a good pinch of salt and pepper. Cover with water, bring to boil and cook till the potatoes arel tender.
2.
Get a pan warm, add a little olive oil, along with the carrots, celery and onion. Season with salt and pepper and cook till just tender. Add the courgettes, beans and wine, and cook a little longer.
3.
Stir the veg mix into the pot with the potatoes. Let the soup simmer.
4.
Meanwhile, make the pistou: blend all the ingredients to a purée in a food processor, or pound them together in a pestle and mortar till smooth.
5.
Stir the pistou and the greens into the soup. Bubble up for a few mins so the oil and broth form an emulsion. If it doesn't happen first time, lower the heat and bubble up again. Remove the bay and thyme bundle before serving.
6.
For a heartier meal
, tear some bread into your bowl before adding the soup, and finish with a drizzle of olive oil.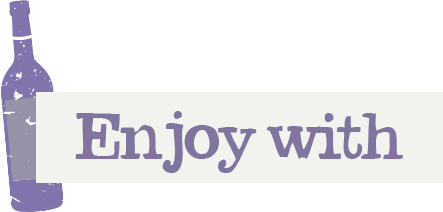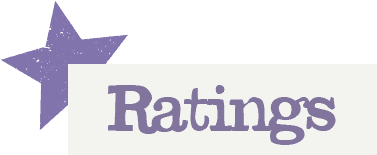 You'll need to log in to leave a rating & comment