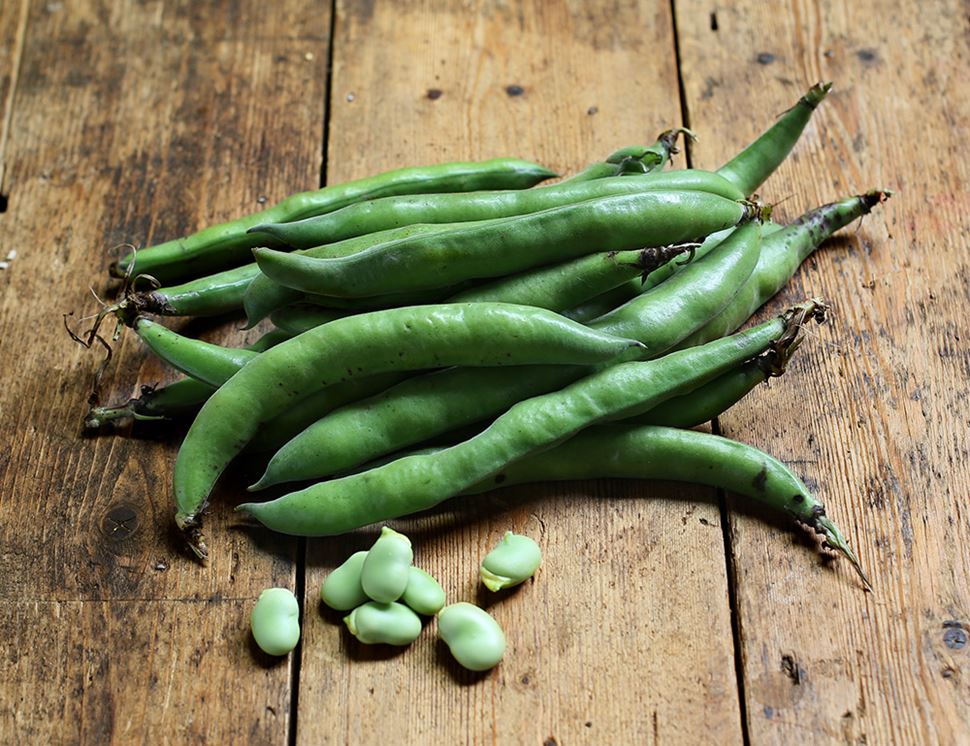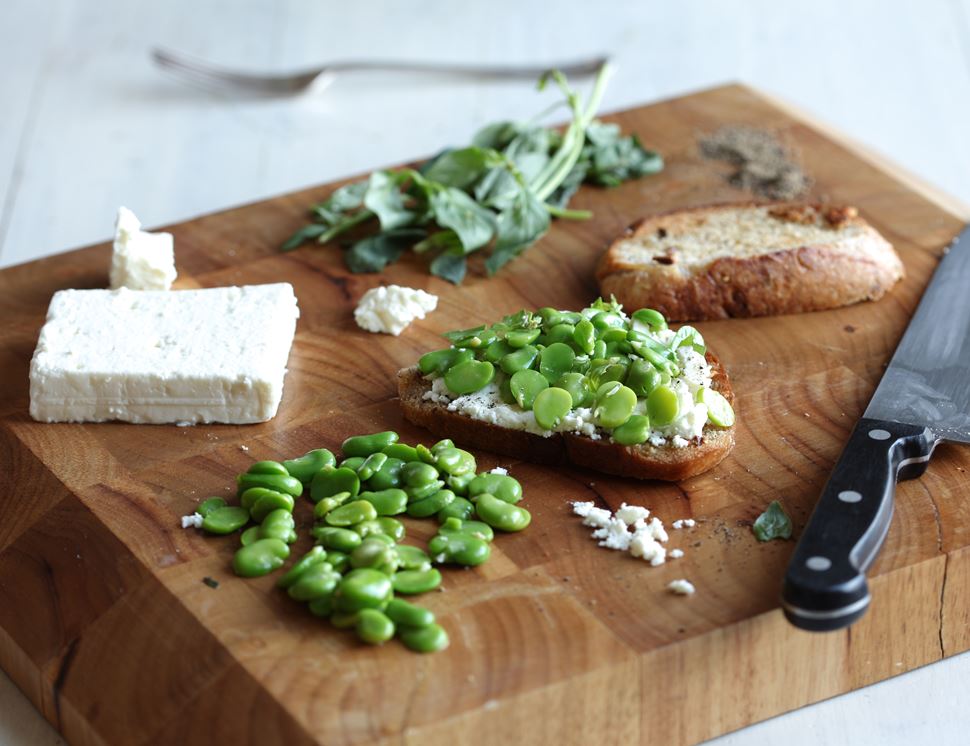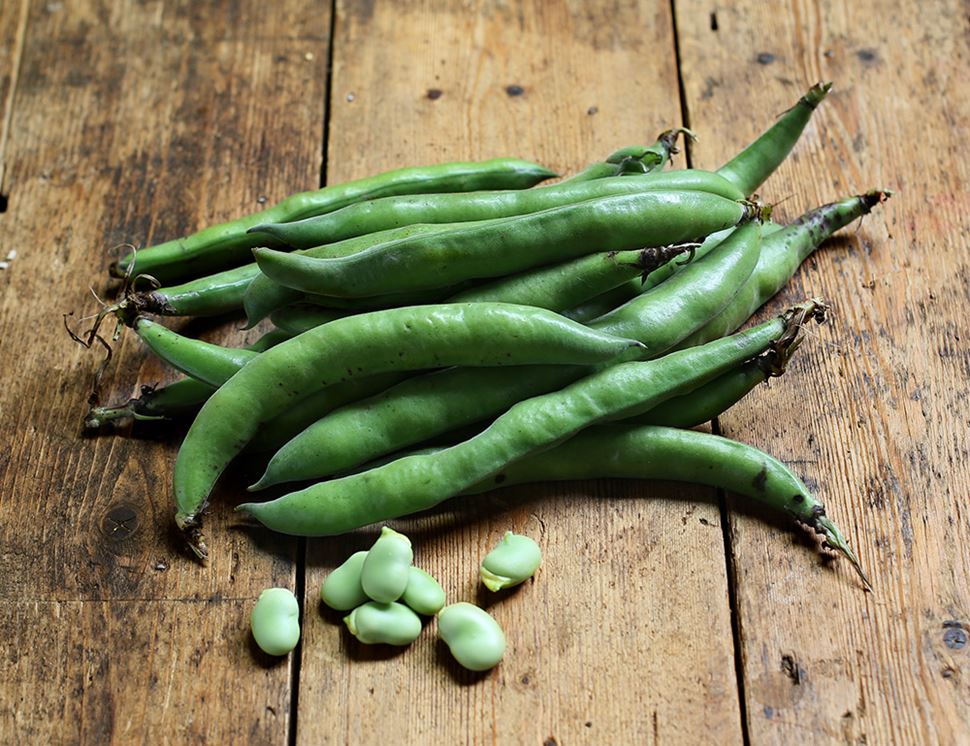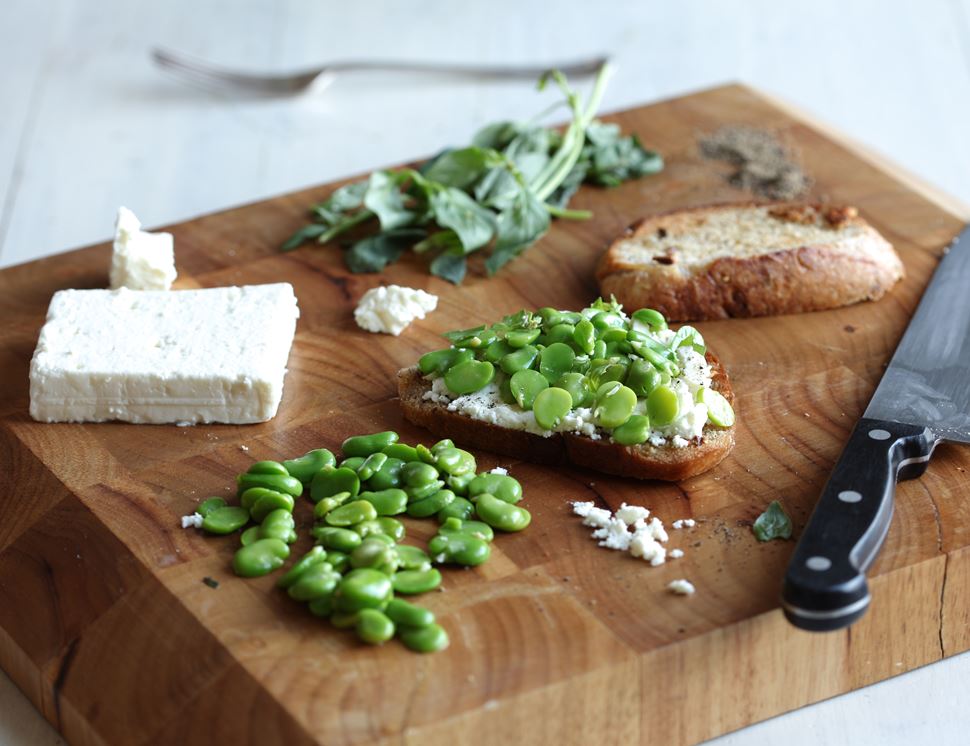 Broad Beans, Organic (750g)
Order now for deliveries from 3rd June
So named for the thick Yorkshire accent they speak to each other in when they think no one is listening, these organic broad beans are reet good! Simply simmer them gently and toss with butter and seasoning, for a seasonal side to any good roast (alongside the Yorkshire puds, of course). Or, pop them right out of the pods and into your mouth for a naturally sweet treat.

Country of Origin - UK
Class - Minimum Class 2
Philip and Matt le Maistre and their sons (Phil and Matt Jr) grow these broad beans on the steep south-facing 'cotils' (slopes) at Master Farm. These slopes benefit from sunshine throughout the winter months, and have excellent drainage. The le Maistre family are renowned for their incredible Jersey Royal potatoes but they also grow lots of other fantastic veg too.
Broad beans have to be shelled, this involves breaking them open and getting the pods out. You should avoid getting the juice on your hands as it can stain your skin. The shelled beans should then be boiled in salted water for 6-10 minutes. Broad beans are tougher than many other types of bean, and the outsides are rarely used, so they will store for a long time in a cool place without the bean itself being affected. Suitable for home freezing.
Turn it into one of these
You might also like to try...
(£1.40 per 100g)

Order now for deliveries from 27th May